Bill Coore & Ben Crenshaw (2017)
Sand Valley is the fifth course that the firm of Coore and Crenshaw has designed for resort maven Mike Keiser, and the first not located close to an ocean. No matter. It's still on a thousand acres of rolling sand hills in Central Wisconsin, and Coore and Crenshaw were given carte blanche to route their course. (Rumor has it Coore routed a hole outside the property line and Keiser reluctantly bought that additional parcel.) Given the name, many conclude Sand Valley is a combination of Nebraska's Sand Hills Golf Club and New Jersey's Pine Valley. But Sand Valley has its own personality, with some dual fairways, gigantic sand spits, enormous greens and even a hidden putting surface. Sand Valley was Golf Digest's Best New Course of 2017.
100 Greatest/Second 100 Greatest History: Ranked since 2019. 2017 Best New winner. Previous ranking: 110.
Watch Golf Digest's latest "Every Hole At" course videos below:
Panelist comments, Sand Valley:
So many options and asks for your imagination and creativity, as well as your finesse. Fun and playable, but can be set up to provide a serious challenge for scratch golfers. All of this is accomplished without tight out-of-bounds lines, water hazards, or awkwardly situated trees or groves. Good variety without as many dramatic features as the Mammoth Dunes.
While Mammoth Dunes may be more visually stunning, the better course over time might be Sand Valley because of its subtle design features. If you only had one round to play you would pick Mammoth Dunes, but if you had 10 rounds to play you would play Sand Valley 6 out of 10 rounds. The golfer appreciates Sand Valley the more they play the course.
Spectacular conditions. Some of the firmest fairways with ideal grass growth I've ever seen. Amazing really. The greens rolled nearly perfect, but still with its limited root system being so young, so it tended toward a little more severe on receptivity.
Angles important. Loads of strategy. The punchbowl 17th green is one of the best I've played, and on the short list of best punchbowl greens on a resort/public course. Although some of the greens were very difficult to hit as they are upside-down saucers and firm. You are either close to the hole or off the green.
I have always been a huge fan of Coore/Crenshaw designs. I do feel like this is a potential top-100 golf course, but I walked away thinking it could be a lot better. This golf course missed on the "wow" factor many high end golf courses have. Feels like they could have done a better job framing the holes with the beautiful dunes landscape. Yet is it worthy of making the top 100 in the US list? . . . I believe so . .
Two of the best days of our summer were here in Nekoosa, Wis. Who would have thought such an out-of-the-way destination could bring such unbelievable viability to the game of golf. Truly a pleasure to experience such a magnificent two courses in this setting.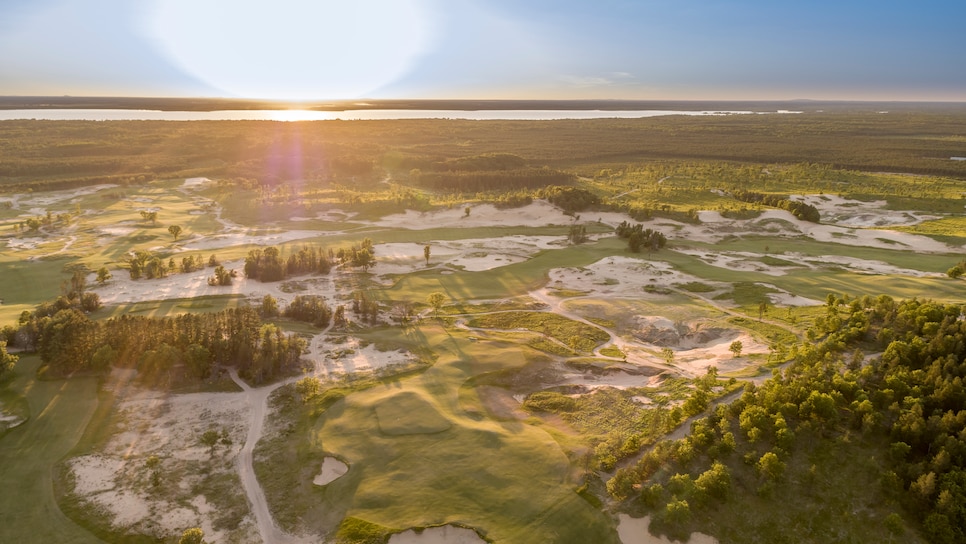 Courtesy of Jeffrey R. Bertch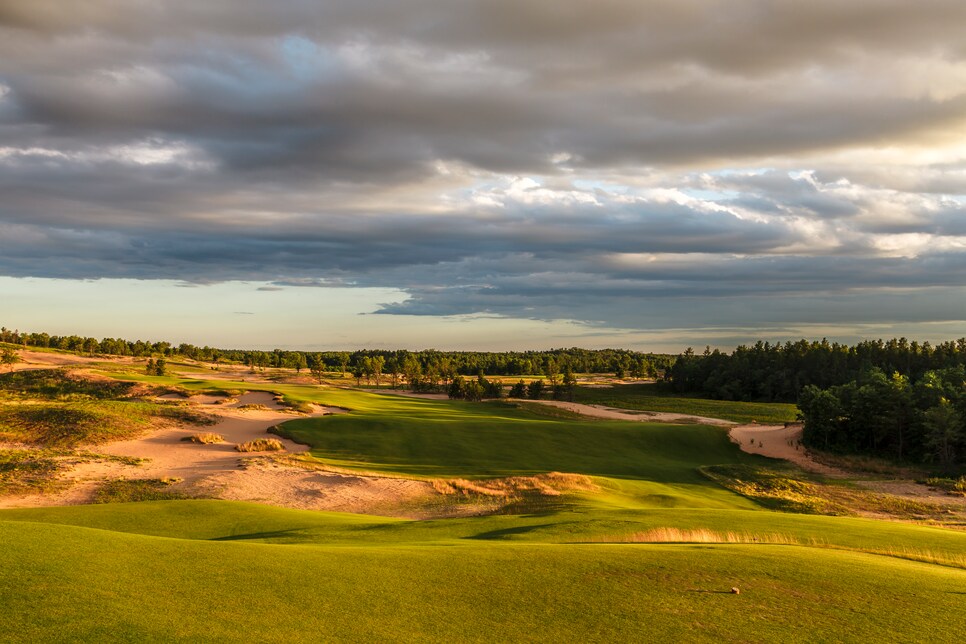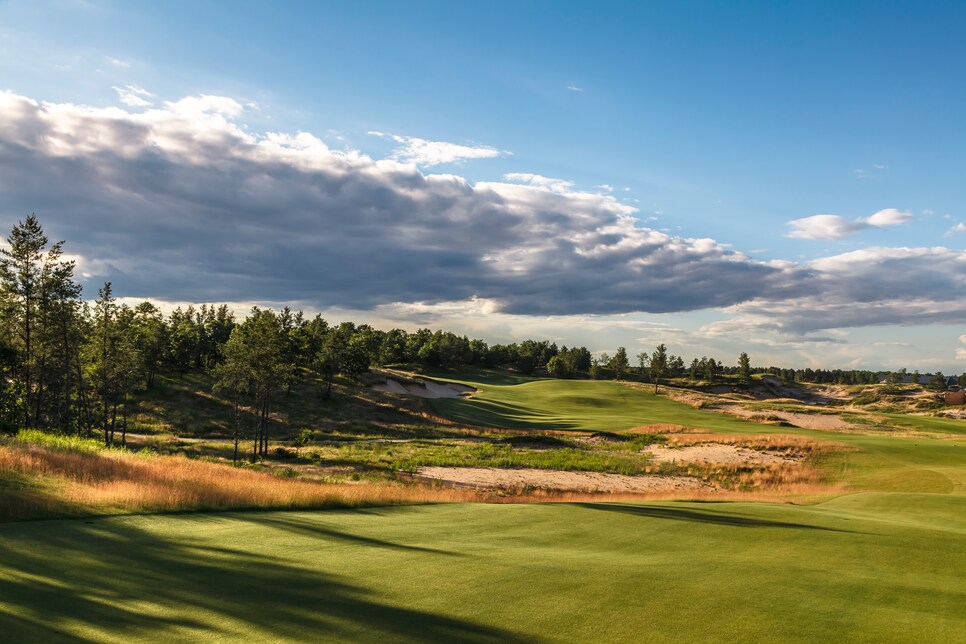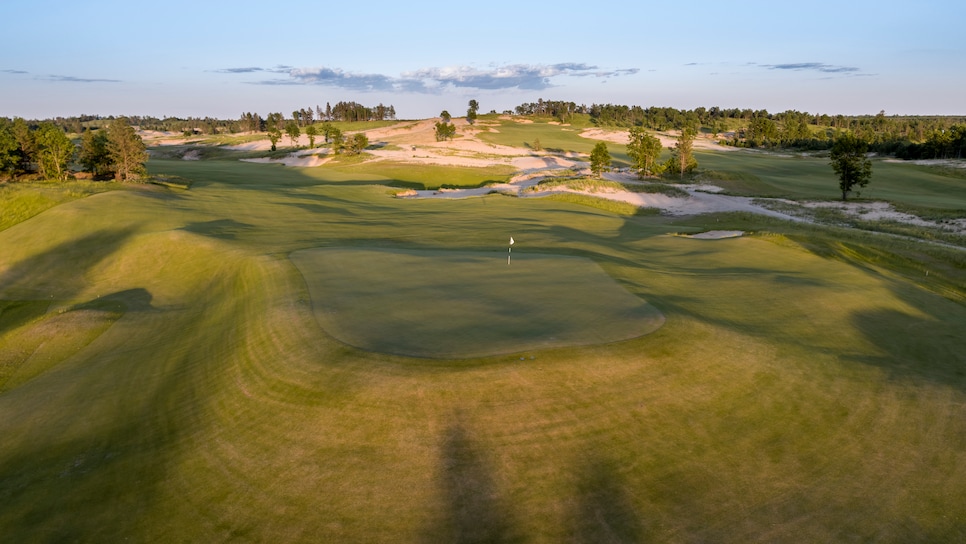 Courtesy of Jeffrey R. Bertch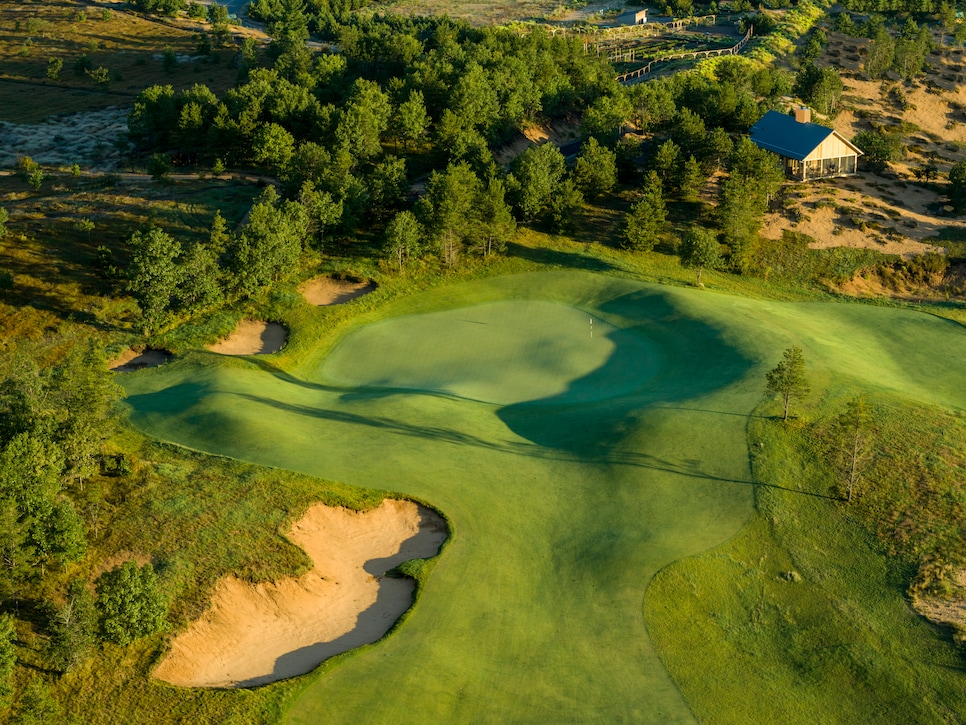 Courtesy of Jeffrey R. Bertch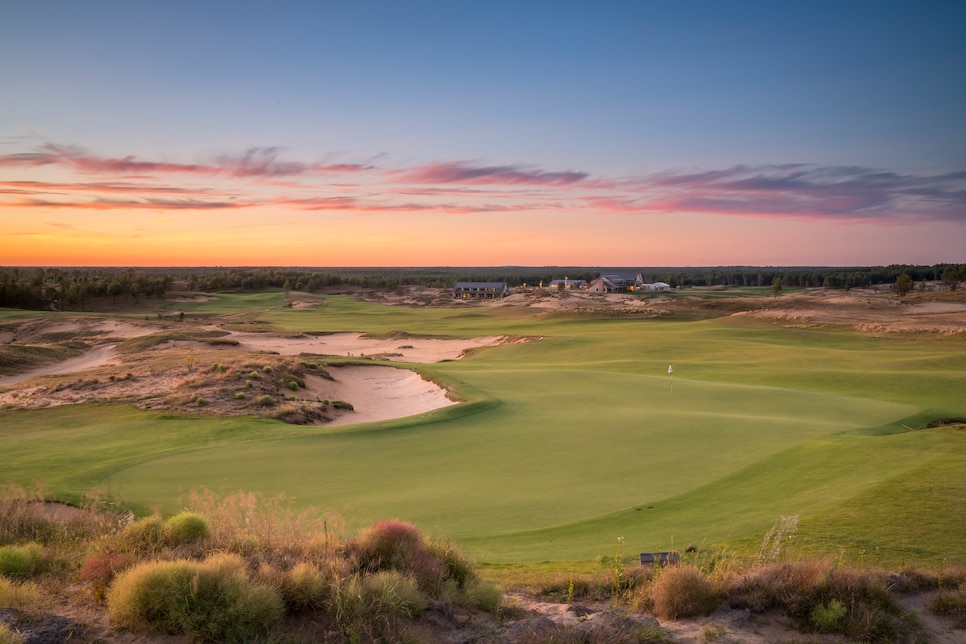 Courtesy of Jeffrey R. Bertch