The Loop
San Diego State's Gunn Yang sent his team to the NCAA Championship -- with an ALBATROSS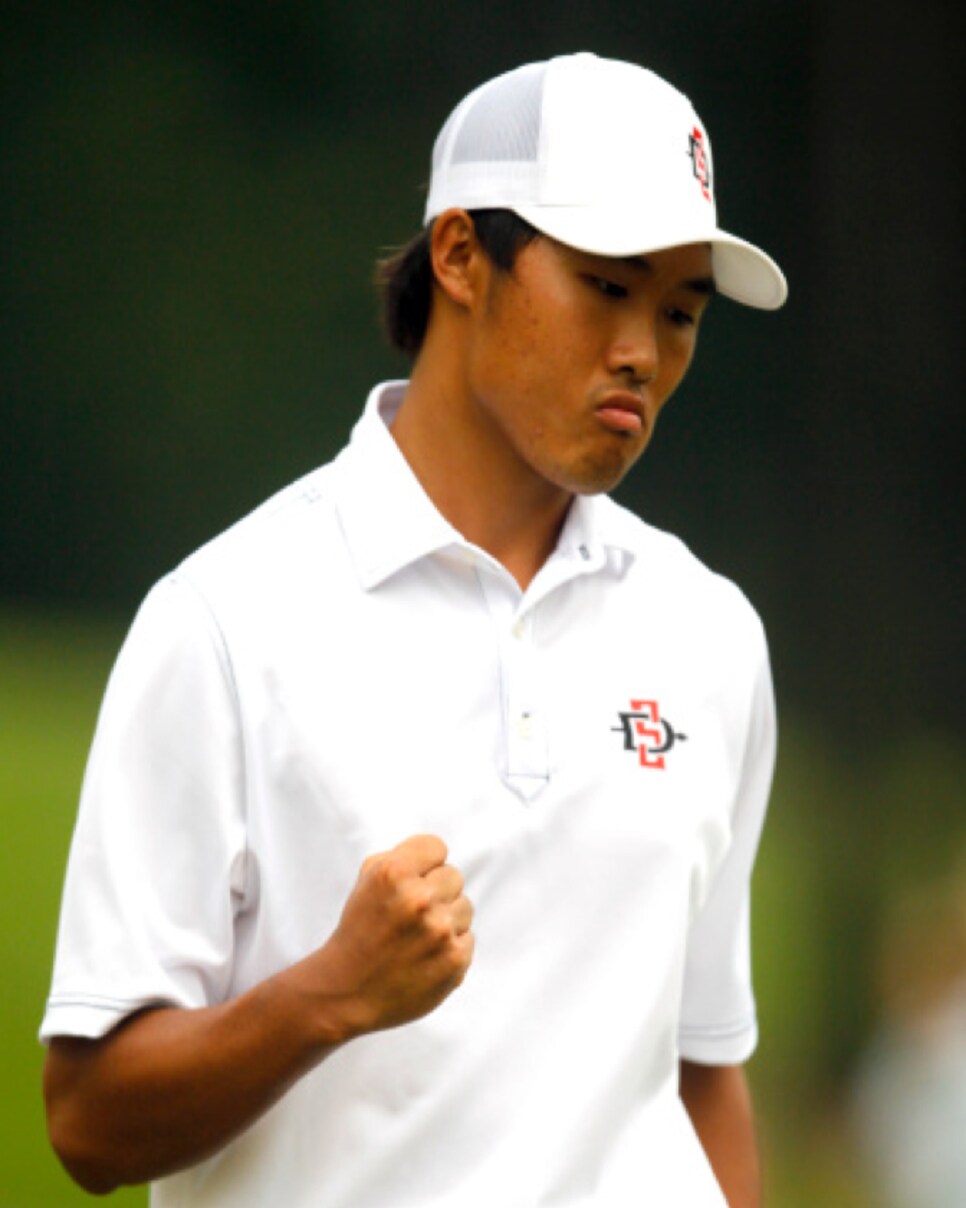 One of the most surprising U.S. Amateur champs in history holed one of college golf's most shocking shots of all time on Wednesday. San Diego State's Gunn Yang made an albatross at the Albuquerque regional. And it couldn't have come at a better time.
With his Aztecs in a team playoff against Texas A&M for the fifth and final spot to advance to next week's NCAA Championship in Eugene, Ore., Yang holed a 7-iron from 218 yards on the extra hole. Unfortunately, there doesn't seem to be footage of the shot. Or a photo. We hope Gunn had a little better reaction than what we're showing here.
"It was the best shot I have ever witnessed under the circumstances," San Diego State coach Ryan Donovan told Golf Channel. "He really wanted the team to qualify."
Boy, did he ever. Yang, a sophomore who only had his team's fifth-best scoring average this season, shot a final-round 75, but birdied two of his final four holes to get his team into the playoff.
Two years ago, Yang won the U.S. Amateur as just the 776th-ranked amateur. He stunned the field at the Atlanta Athletic Club that week, and on Wednesday, he stunned Texas A&M.
"As far as the playoff, a guy holes out from 215 yards on a par-five for a two and it completely changed our strategy," Aggies coach J.T. Higgins said of the deciding hole. "That made it to where a couple of our guys had to play the hole really aggressively and fire at the pin. Unfortunately, we came up empty."