The Loop
Sammy Schmitz wins the U.S. Mid-Am thanks to the best-timed hole-in-one on a par 4 ever
You can't make this stuff up. Sammy Schmitz won the U.S. Mid-Amateur Championship on Thursday and the big blow that all but sealed his victory was a hole-in-one. On a par 4.
The improbable shot happened on the 260-yard 16th hole at John's Island Club in Vero Beach, Fla., which was the 34th hole of the 36-hole final between Schmitz and Marc Dull. Unfortunately, we don't have any footage of said shot at this time, but we can imagine it was anything but, um, dull. Sorry, couldn't resist.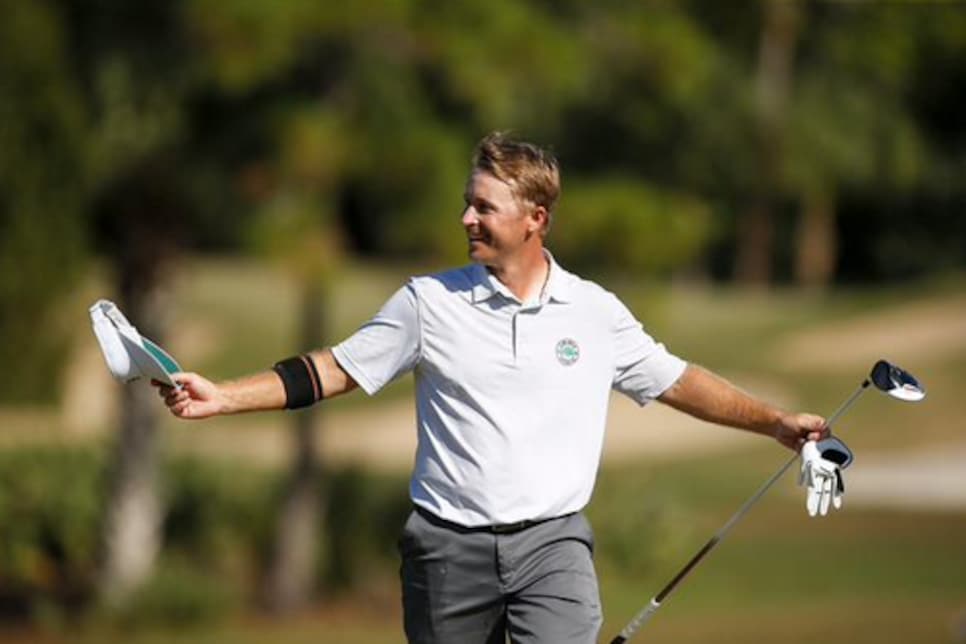 Schmitz was coming off a bogey that had cut his lead to two up. He birdied the next hole for a 3-and-2 victory.
It's too bad Verne Lundquist wasn't manning the 16th tower like he does at the Masters. "IN YOUR LIFE, have you seen anything like that?!" No, we haven't. But hopefully, someone will at least produce a highlight clip soon.
Oh, and speaking of the Masters, with his win, Schmitz earns a trip to Augusta National next April. Congrats, Sammy.