That's What Friends Are For
Sam Burns has the perfect plan if teammate Billy Horschel loses his cool on the course this week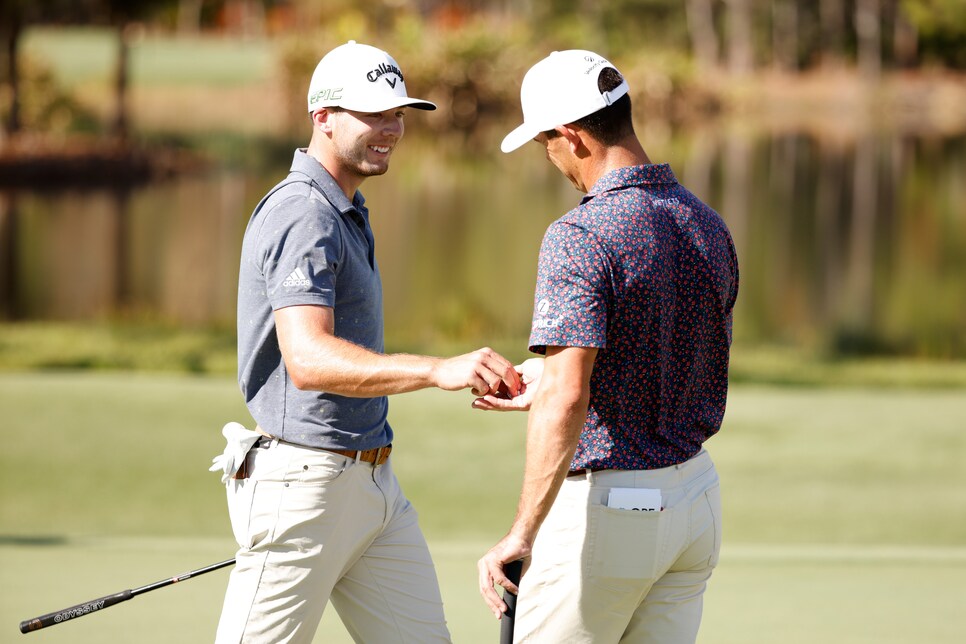 Billy Horschel is the first to admit that he loses his cool on the golf course from time to time. In fact, it's something he admitted to yet again on Tuesday ahead of this week's Zurich Classic.
"There [are] times that it boils over, and you know what, it happens. I've apologized many times for it (including his shenanigans at the 2021 Masters), and I'll apologize in the future for it, too," Horschel said at his pre-tournament presser. "But that's me. I just hope people understand that not everyone is cut from the same cloth."
Enter the laid-back Sam Burns, who is definitely not cut from the same cloth. But who will team up with the fiery Horschel this week at TPC New Orleans.
As Horschel paused amid that long answer about his reputation as a hothead and how he's done appeasing his haters, Burns interjected to lighten the mood. Turns out, the 25-year-old has the perfect plan to rein in his 35-year-old playing partner. And no, it doesn't involve him mentioning that his LSU Tigers have won an NCAA football title much more recently than Horschel's beloved Florida Gators.
"If he gets running too hot this week," Burns joked, "I'll just go give him a hug and calm him down a little bit."
Aww. Cue up "That's what friends are for!"
There it is. Classic. Anyway, upon this revelation, Vegas made this red-hot duo the favorites to win. Just kidding. But Golf Digest's panel of betting experts love them this week. And at the very least, they should make for an entertaining pair.