Swing Sequences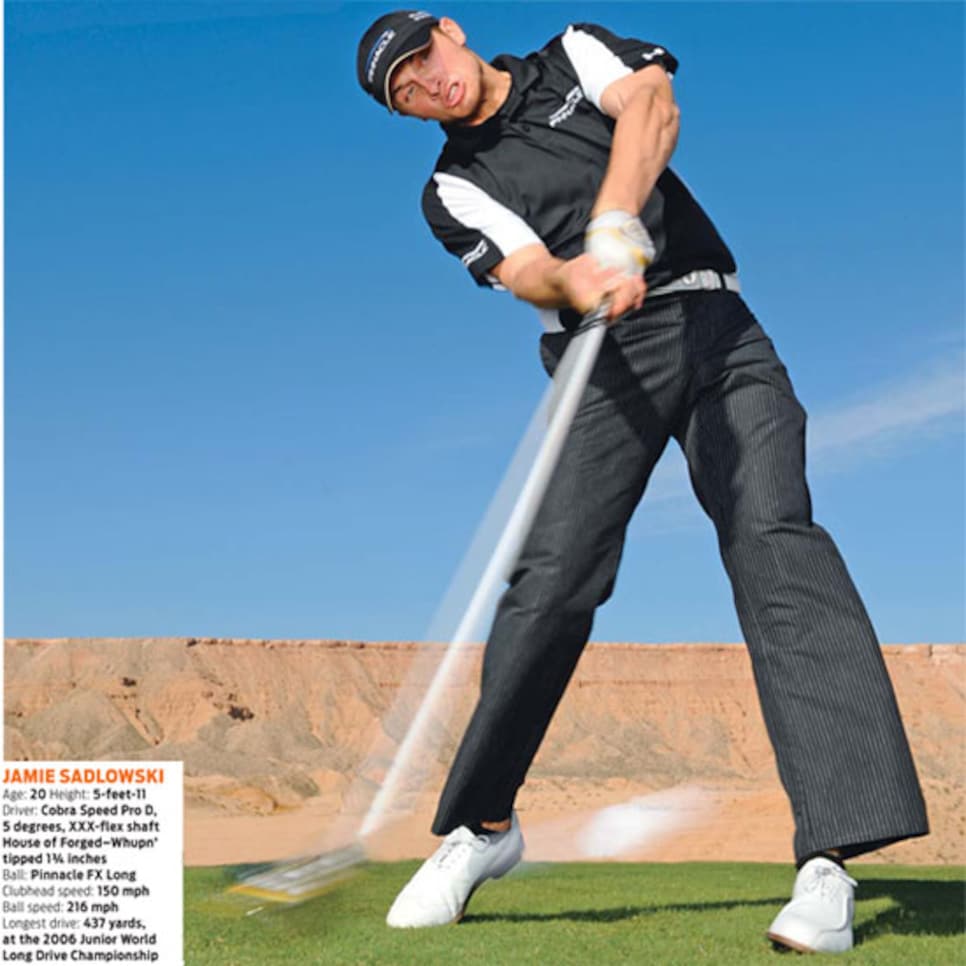 Winning the RE/MAX World Long Drive Championship was a goal of mine ever since I first peeled off four bills (400 yards) -- as a 17-year-old, in 2005. That's when I was splitting time between playing junior hockey and training for long drive. In the beginning of 2008, I stopped doing competitive hockey, and the decision to focus on golf paid off. I hit it 418 yards in the finals to win my first world championship -- and $250,000. Jason Zuback's five titles are a long way away, but I hope that's my future. I definitely don't want a 9-to-5 job.
__The Iceman's Supersonic Slap Shot
Sadlowski's record-shattering speed was born on the hockey rink__
If Jamie Sadlowski has created some uneasiness among his fellow long-drive competitors by routinely hitting 420-yarders -- as he did in winning the 2008 RE/MAX World Long Drive Championship -- imagine how goaltenders in the Alberta Junior Hockey League felt.
They actually had to stand in front of him.
Last season, Sadlowski was a Bonnyville Pontiacs defenseman known for denting face masks with his cannon of a slap shot from the point during power plays. Now, he's focusing on hitting an object of a different shape.
Anointed long drive's great young hope after winning the 2005 and '06 world junior titles with 400-yard-plus blasts, Sadlowski lived up to his billing in 2008. He hit the longest-ever ball in the finals -- 418 yards -- on the way to becoming the youngest champion in the history of the event.
"He generates the most speed I've ever seen -- period," says Art Sellinger, a two-time champion who runs the Long Drivers of America and the world championship. "I remember when 350 was a huge number. At the championship, my people were standing at 415 so they wouldn't get hurt. He was carrying it 400. With his mechanics, 450 is coming."
In the long driver's world of pretzeled back-swings and violent lunges, Sadlowski's smooth action is downright sedate -- until the last few feet before impact. His crazy hip and wrist speed snap the clubhead through at about 150 miles per hour, all from a 5-feet-11, 165-pound frame. "Long drivers usually hit hard with the right hand," says Sellinger. "Jamie shot the puck 100 mph left-handed, so he has that side, too. And his swing is classic looking -- like Johnny Miller's."
Sadlowski does have more than one club in his bag. He's a scratch player at St. Paul Golf & Country Club in Alberta. "I'm out there trying to get better as a player," he says. "My swing thoughts are golf ones, not long-drive ones -- like not getting too quick with my hands."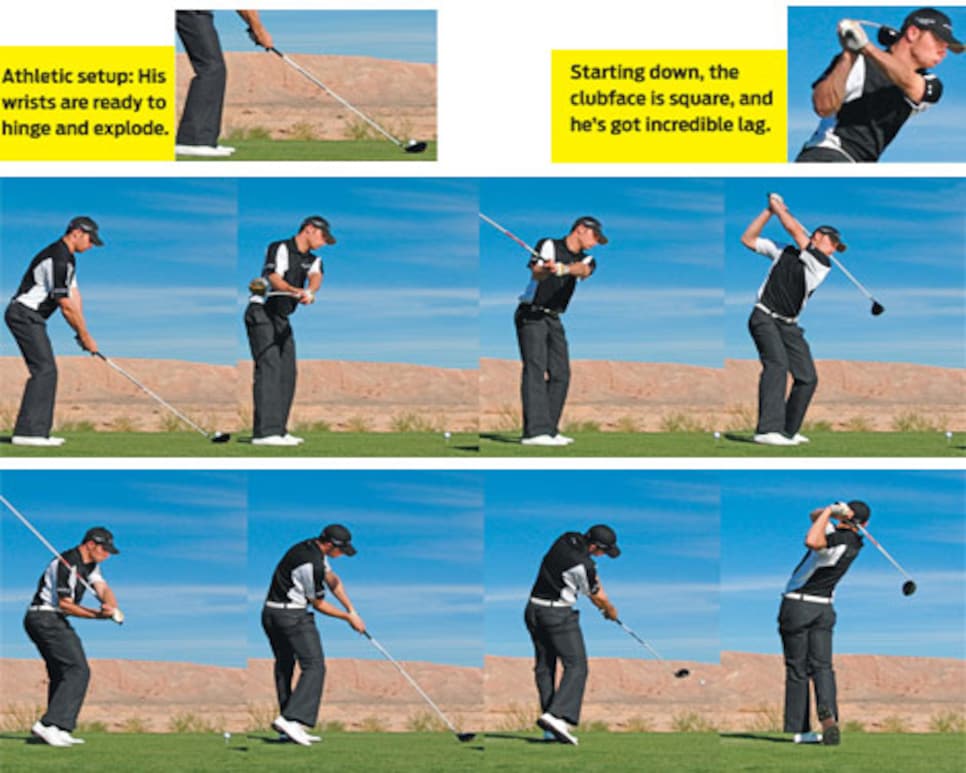 Swing analysis by Art Sellinger, Two-time National Long Drive champion