The Loop
How I wagered 20 pounds (legally) on Ryder Cup prop bets
GLENEAGLES, Scotland -- My first night staying in Glasgow -- about 45 miles from where the Ryder Cup is being played at Gleneagles -- I set off to find food after a long day that began more than 30 hours before on a different continent. Being the picky American eater I am, I settled on a Subway. But before I was able to find out if it had the same sweet onion chicken teriyaki September special being offered in the U.S., I realized it was closed. Dejected and sleep-deprived, I walked back toward the McDonald's (yep, really branching out) I had passed in the dark. It was then that I stumbled upon a Coral Bookmaker.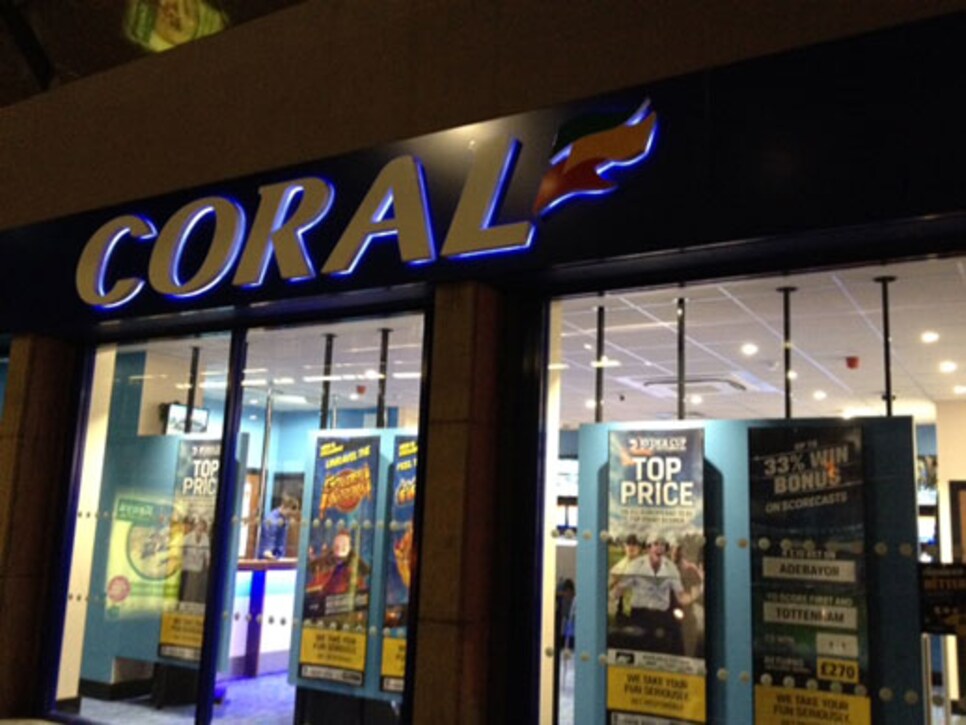 Turns out, it's not too hard to stumble onto one of these betting parlors in Scotland. With 24 locations in Glasgow alone, they are the equivalent of CVS in America. In any matter, it was still open and those neon lights were calling my name in my zombie-like state. Here are the four Ryder Cup wagers (of a modest 5 pounds each) I wound up making:
Top debutant: Stephen Gallacher (8/1)
The only Scot playing in his home country this week, I'm hoping that translates into the performance of his life. The biggest risk is that captain Paul McGinley doesn't play him enough.
Top American: Zach Johnson (12/1)
With all of these picks, I was looking for relative value. Rickie Fowler is 4/1 in this category. You're telling me Fowler is really three times as likely to be the top American performer as Johnson? I don't think so.
Top American in a U.S. win: Zach Johnson (40/1)
Again, I'm not sure why I was lured to betting on ZJ -- or on the U.S. winning for that matter -- but I liked the prospect of collecting 200 pounds. Speaking of which, check out my betting slip. What a dumb American I must have looked like to the cashier writing out dollar signs for each wager. . .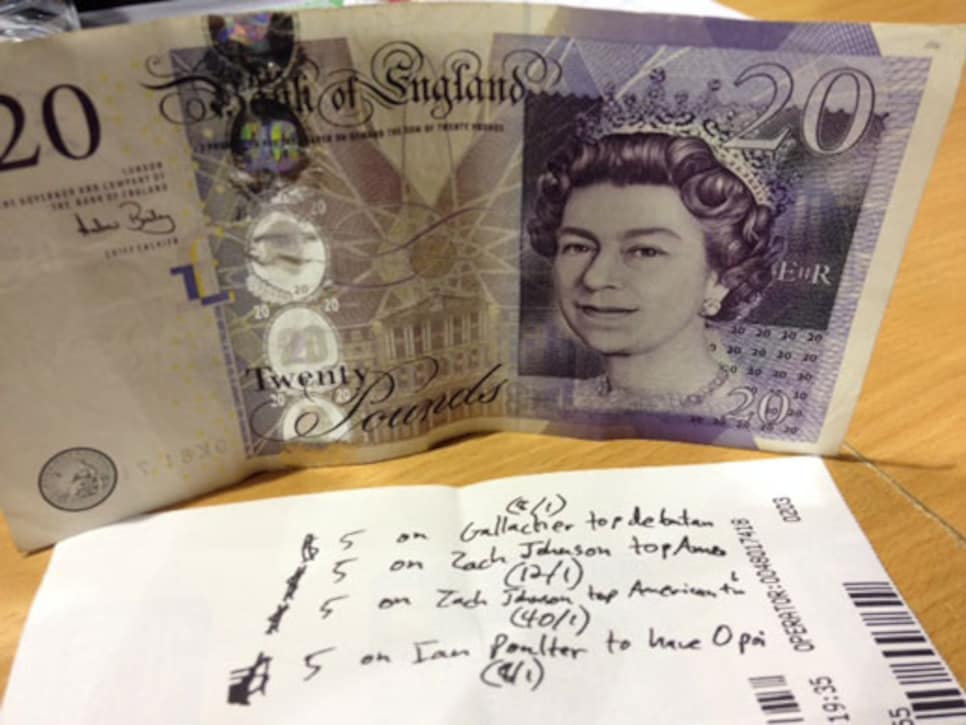 Ian Poulter will not score a point (8/1)
Yes, he's got the best winning percentage in Ryder Cup history (12-3), but his run has to end at some point, right? And look at the odds I got! Wait, I only got 8/1? OK, I'm really regretting this one already. Don't bet when you're tired, folks.