The Loop
Ryder Cup: Hogan's Heroes
Michael Bartlett of Scottsdale, AZ, writes with thanks for Nick Seitz's Golf World article on the 1967 Ryder Cup, captained by none other than Ben Hogan. Nick relied on the reporting of Michael's father, Charlie Bartlett, in the piece.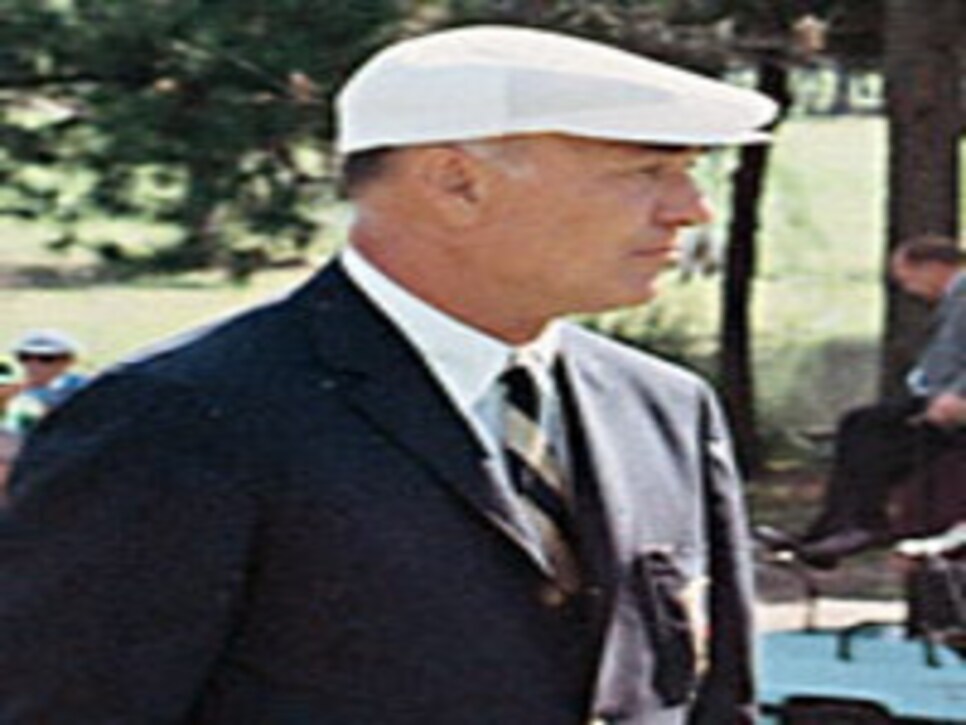 Kudos to Nick Seitz for his retrospective take on the 1967 Ryder Cup Match (Golf World, September 12, 2008). Like my dad, who always dug extra deep for a fact or new piece of information, Nick went out of his way to track me down in search of Charlie's own Chicago Tribune articles on that Ryder Cup. In my apprenticeship as a golf writer during the Sixties and Seventies, I too was mentored by a host of that generation's golf writers, Waxo Green included, all of them generous to a fault with advice and information on how to follow the game. On behalf of the Bartlett family, thanks to Golf World and Nick Seitz for the kind remembrance.
Don't miss Nick's piece. It's full of delectable bits like this:
In another meeting, (Johnny) Pott says, the subject was team attire. "He (Hogan) said: 'They've given us all these fancy clothes. Mr. Sanders, if you want to dress like a peacock, that's fine with me. I just don't want my name on that trophy as losing captain.'"
No chance. It was the most lopsided victory every, with the American side winning, 23 1/2 to 8 1/2.