Podcasts
A former Ryder Cupper on taking down Seve and the Tom Watson pump-up speech that made him want to 'parachute off the plane'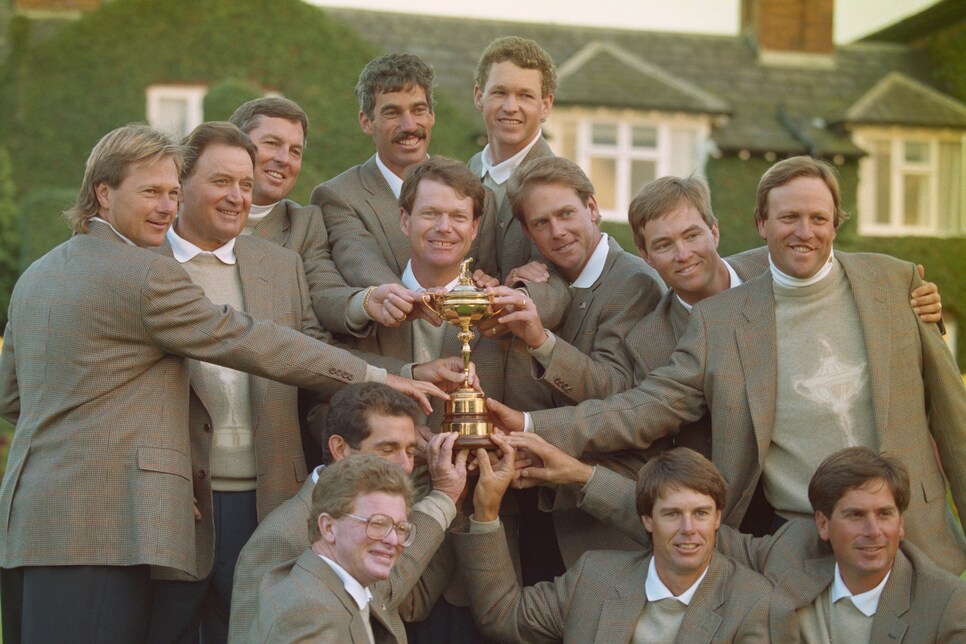 Each time you hear it, it gets more painful to hear - it's been 30 years since a U.S. Ryder Cup team has won on European soil. It's not quite a Chicago Cubs-ian drought, but it's a three-decade period of futility that has led many to believe that the result of this week's event in Rome is already a foregone conclusion: Europe in a rout.
Given the talent level of the American squad in 2023, however, there simply must be a path to victory. Who better to discuss those potential paths than Jim Gallagher Jr., one of the members of that 1993 U.S. team that is approaching 1972 Miami Dolphins-level territory of legend status. Ironically, Gallagher's good buddy Tom Watson was the captain of that team. Over 20 years later, he became a punchline at the 2014 Ryder Cup, where he was again captain for the Americans but this time for a 16.5-11.5 defeat in Scotland that wasn't nearly close as the score made it appear.
Gallagher Jr., a five-time PGA Tour winner who was also on the victorious 1994 U.S. Presidents Cup team, will be on site at Marco Simone this week as an analyst for Golf Channel. He joined this week's episode of The Loop podcast to break it all down, and he came armed with plenty of great stories from that incredible week back in 1993 at The Belfry, where he took down the legendary Seve Ballesteros in Sunday singles and finished with a 2-1-0 record in his lone Ryder Cup appearance. Please, have a listen to the full episode below, and like and subscribe to The Loop wherever you get your podcasts.