The Loop
Ryan Ruffels advances to weekend, after scolding from Phil Mickelson, who misses cut
LA JOLLA, Calif. -- Ryan Ruffels may be "young" and "have some things to learn," but he'll be playing the Farmers Insurance Open on the weekend while Phil Mickelson assesses what went wrong after a second-round 76 at Torrey Pines.
Ruffels, a 17-year-old Australian in his first event as a professional, made his one-under-par 36-hole start look routine and not like that of a teenager in his PGA Tour debut saddled with the added burden of a Mickelson public scolding.
"He's young and he's got some things to learn," Mickelson had said Wednesday of Ruffels innocently telling an Australian paper about a gambling game the two played in December.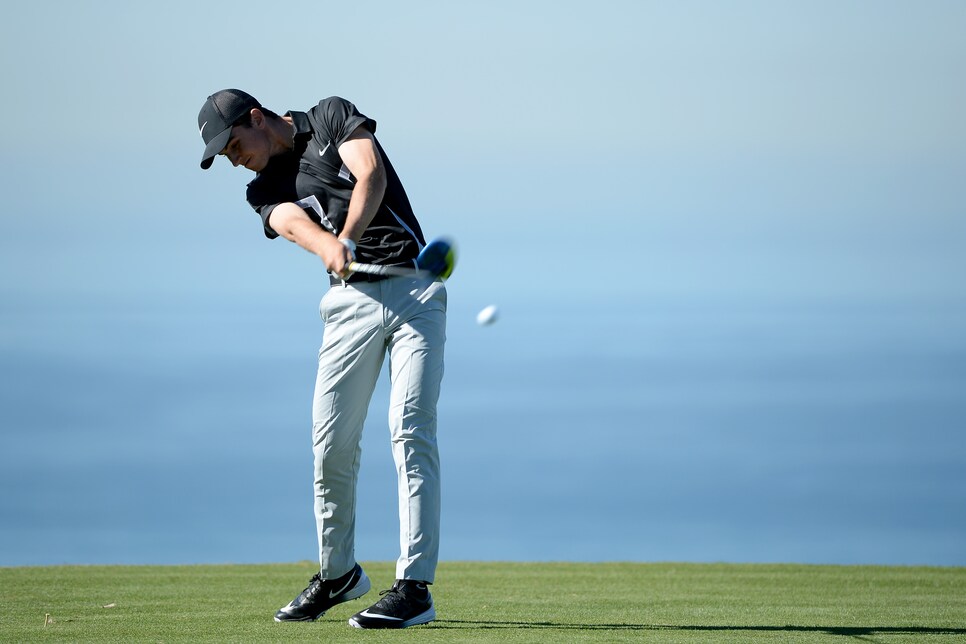 Mickelson went on to admonish Ruffels for embellishing the tale of winning $5,000 and labeled the high-schooler's comments "high school stuff."
Ruffels admitted after his second-round 73 at Torrey Pines South that Mickelson's comments didn't exactly make his professional debut any easier.
"It was difficult and a little added pressure," he said. "But that's fine. I was a bit more nervous on the first tee and I handled it well and despite all of that I was able to put together a couple of good rounds. Which I'm pretty happy with."
Exuding the class and grace that has so many targeting him as a future superstar, Ruffels took the episode as a learning experience.
"There's going to be times in my career that there's going to be off-course distractions that I have and they're going to be there and I felt like that was, I guess, mature of me, if that's the right word, to put that aside and focus on the golf and play some good golf this week."
Playing in front of what is a pseudo-hometown crowd for a young man who lived in Orange County until he was 11, Ruffels glided confidently around the same course where he won the Junior World Championships just 17 months ago.
As for his golf, the most casual observer can spot what makes Ruffels so impressive: he appears to have no weaknesses. Instructor Denis McDade, who has worked with Ruffels since he was 11 and is known for his efforts helping Marc Leishman become a top player along with other products of the BannLynch pipeline, watched the latter half of Ruffels second round along with many friends and family.
Having seen or worked with many of the best Aussies of the last decade, McDade says he's most impressed by the way Ruffels assesses a course and by the time is ready to hit his shot, is fully committed to what is in front of him. Ruffles is a Golf Australia product from Victoria and plays with a brisk confidence. While never rushing, by no means will he ever need to be "monitored" for taking too long. His putting stroke evokes visions of another Australian, Aaron Baddeley, even down to the distinctive pre-shot routine that has perennially made him one of the world's best putters.
Off the tee, Ruffels consistently launched his Nike driver past playing partners Henrik Nordlander and Rhein Gibson, neither of whom will ever be accused of short driving. And Ruffels' course management, while shockingly aggressive at times, appears to have been mapped out in advance of his round.
"I played really good golf," he said. "It's just a tough course. But obviously it's fun to be out here on the weekend."
A sentiment Phil Mickelson would like to share.