The Loop
Ryan Palmer is back to focusing on positives -- and back on PGA Tour leader boards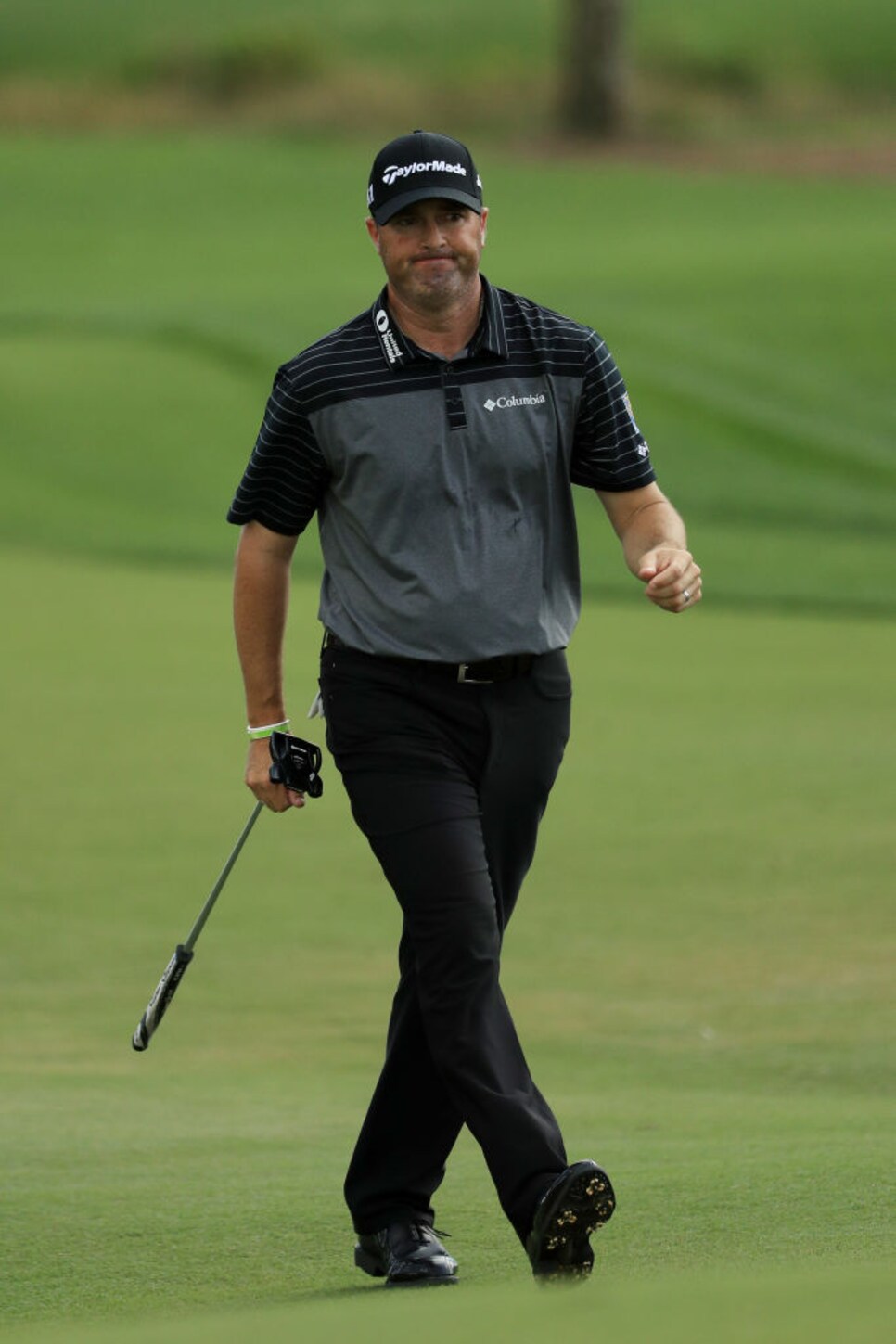 PALM BEACH GARDENS, Fla. -- Ryan Palmer has reason for optimism again, on and off the course.
On Friday, the 40-year-old three-time PGA Tour winner shot 65 to grab a share of the lead at nine-under with Wesley Bryan halfway through the Honda Classic. Rickie Fowler is currently a stroke back after a second straight 66.
In Palmer's previous five starts at PGA National, he had missed the cut in four of them. A victory here would also be his first anywhere on tour in seven years.
More importantly, his wife Jennifer is on the road to recovery after being diagnosed with Stage 2 breast cancer last July while Palmer was at the Canadian Open. A month later, she underwent surgery and then chemo treatment.
"She's five radiations away from being done with all that," said Palmer, who took four months off last year to be with her and their two kids as she went through the procedures. "Things are clear and she's doing awesome."
He also leaned on Stewart Cink, whose wife is battling breast cancer, as well as Phil Mickelson, reaching out to him at last year's PGA Championship. Mickelson's wife was diagnosed in 2009.
"He went right to work and made phone calls for me," Palmer said of Mickelson. "I can't thank him enough for what he did. It's been a long ride."
Palmer has ridden a roller coaster of emotions the last couple of years. In August 2015, his father was killed in a car accident in west Texas. His father's birthday was Thursday.
"[Thursday] was a nice day," he said. "When you get inside the ropes, everything kind of goes away. You enjoy those four or five hours. You kind of get away. It helps.
"You realize it's just a game we're playing but it is what I do. I love to play the game of golf but also there's a lot of things going on. Doesn't make this quite as aggravating."
Palmer wasn't sure what to expect from his game when he returned at the Sony Open in January.
He missed the cut there and in his next three starts. But he liked enough of what he saw in his ball-striking last week at Riviera, where he tied for 49th, to feel good heading to PGA National, where his putting has come around, too.
Friday, he hit 15 greens and took 29 putts on his way to seven birdies, including three in a row in the middle of his front nine, and just two bogeys.
"I'm making longer putts now than I have done in years past," he said. "So things are on the up-and-up."