The Loop
We've got a load of letters on Ron Sirak's wonderful Golf World story about Golf Fore Africa, the LPGA players' group working to alleviate the suffering in Rwanda. Surprisingly, in addition to the many that praised the effort, some of you questioned the players' priorities. Here is a sampling.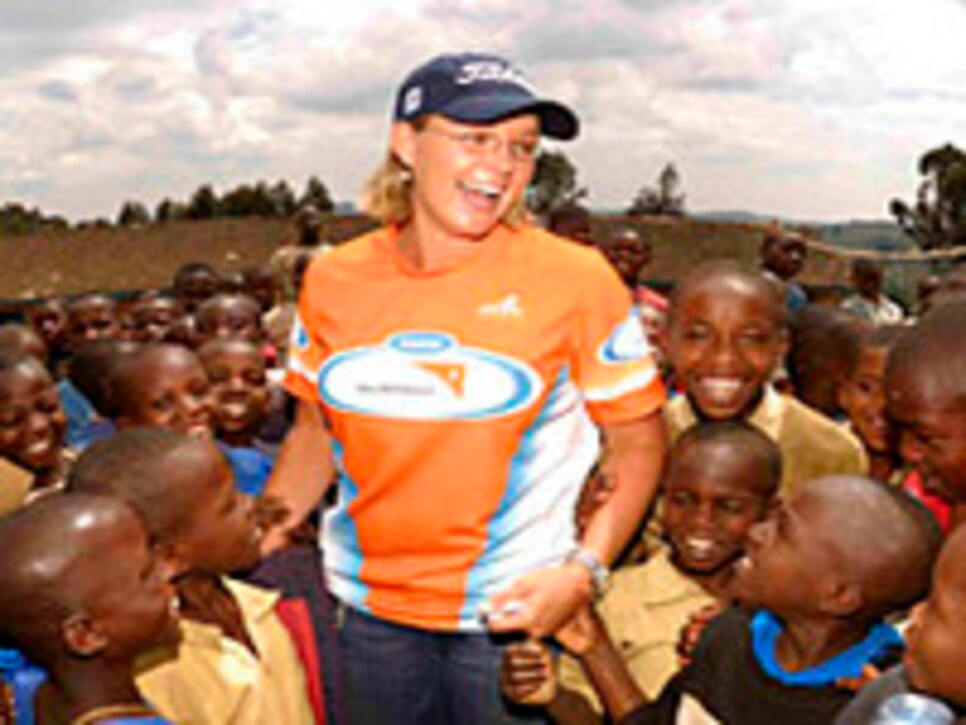 From Dr. Raymond Ramirez of Mableton, Georgia:
It took Don Cheadle's recent film to bring to my consciousness the vivid horrors of the Hutus genocide of the Tutsis. Your fine article tells us, that still ten years later, the ravages of random killing, rape and AIDS still haunt Rwanda. Kudos to those LPGA players for bringing their Christian spirit to this central African country. May God continue to bless Betsy King, Juli Inkster and their devoted colleagues. And maybe, just maybe, that with continued acts of similar kindness and more humanitarian aid, the stark images of chopping machetes and sounds of anguished cries can be replaced by swinging golf clubs and laughter.>
From Matt Bernhardt of Indianapolis:
It amazes me that Americans will travel thousands of miles to see hungry, sick children. We have malnourished kids here who can't get healthcare or the medicine they need. Every major city in the US has slums and a large number of homeless. I don't need to look to Rwanda to want to cry, all I have to see is the way this country continues to turn its back on its own people.
From David Crow, Brea, California:
Nice gesture, as is helping anybody anywhere. I can't help but wonder - maybe these LPGA stars could find a place their own back yard where children need their help first. You know AMERICA, here they have made virtually all their money, and where I assume most, if not all of them live??? I'm sure there are thousands, if not millions of AMERICAN children who could use their help. America first.
Kudos to Betsy King and the other LPGA players for their humanitarian visit to Rwanda. What joy they brought to the children with their visit, and they also raised awareness here at home of the tragic conditions the Rwandans live under. These girls truly do rock!>