The Loop
Free golf tip for the weekend: Don't make a 17 on your opening hole like this Russian golfer
No one was expecting much when Andrey Pavlov teed it up at the European Tour's Lyoness Open in Austria. After all, the Russian golfer is tied for last in the Official World Golf Ranking at No. 1,598, and he hails from a country where former World No. 1 tennis player, Yevgeny Kafelnikov, has a claim to being the top golfer.
But what he did Friday was, um, special.
Pavlov put six(!) balls in the water on Diamond Country Club's opening par 5. When it was over, he recorded a 17 on his scorecard. Take a look: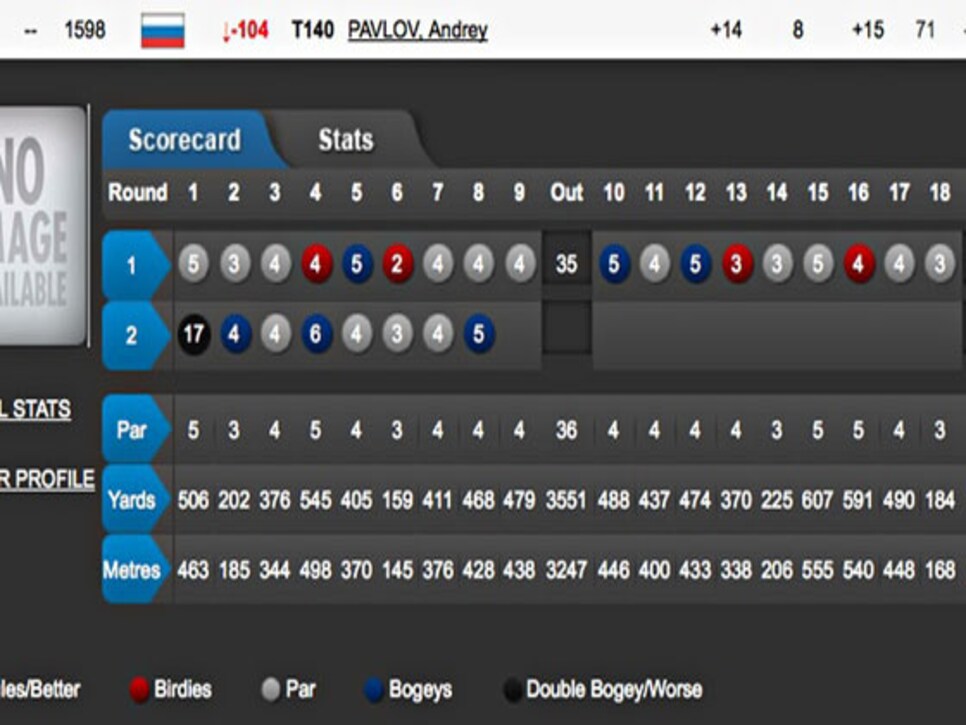 Fortunately for Pavlov, his score didn't set a European Tour record. That distinction stays with Philippe Porquier, who made a 20 at the 1978 French Open.
And hey, John Daly has done worse. His 18 at the 1998 Bay Hill Invitational on the par-5 sixth hole is the worst score recorded on the PGA Tour in the past 66 years.
So here's a free tip for all you hackers: If you double or even triple the first hole this weekend, just think of Andrey Pavlov and take solace. The dude was 12 over when he walked to the second tee. And give him credit. After going out in 53, he managed a 37 on the back for arguably the most respectable 90 ever shot on a major tour.