Eyes on the Prize
Russia's manager says "beautiful girls" are not allowed in the locker room at Euro 2020, which makes a lot of sense if you think about it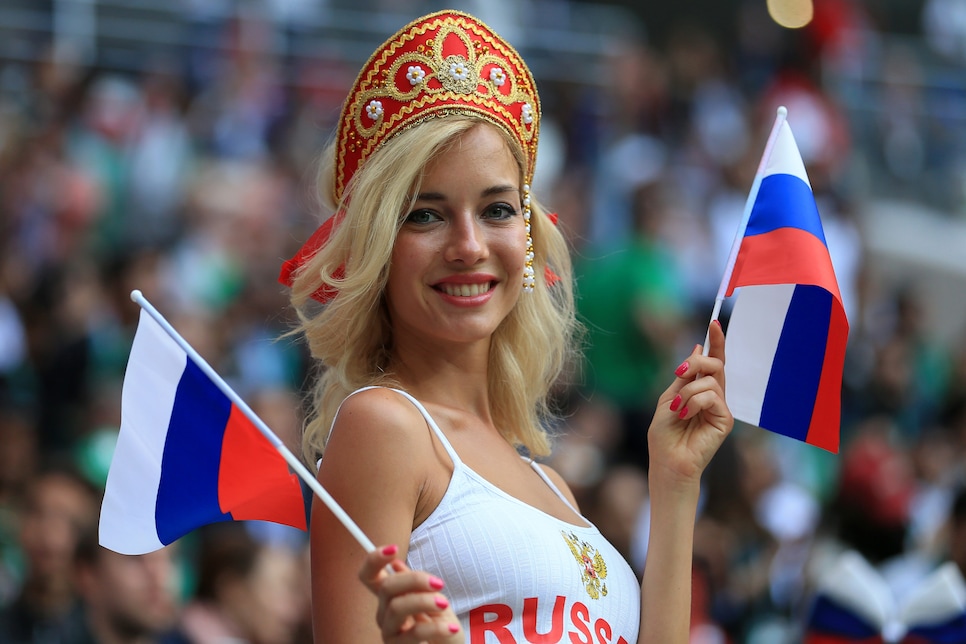 Stop us if you heard this one before: A Russian national team is embroiled in controversy at a massive international tournament. But this time, at Euro 2020, it has nothing to do with PEDs or human rights or cybercrime or any other number of signature Russian faux pas. This time it simply has to do with "beautiful girls."
It all began after Russia's 3-0 loss to Belgium in the opening game of Euro 2020. During post-match analysis on Russian TV, host Dmitry Guberniev challenged his colleague and Russian pop star Olga Buzova, questioning her knowledge of soccer. Buzova, who also happens to be the ex-wife of former Russian soccer legend Dmitri Tarasov, then broke into tears on live TV. All in all, a pretty ugly scene.
As a result, a report surfaced that Buzova might be permitted to enter the Russian locker room ahead of their upcoming game with Denmark as something of a makeweight. When asked about the veracity of such a report, however, Russian national team manager Stanislav Cherchesov shut it down with extreme prejudice:
"I did not watch the broadcast with Buzova. I'm glad they are worried about [Russia's fortunes]. Naturally, we will not let beautiful girls into the locker room."
It's a far cry reigning Serie A champ Antonio Conte's managing method, which encourages players to have as much sex as they want provided they remain on the bottom and don't hurt themselves. But you can't really argue with Cherchesov here. His team likely need just a draw against Denmark to advance to the knockout rounds and you can't suffer any distractions. Sorry, comrades.