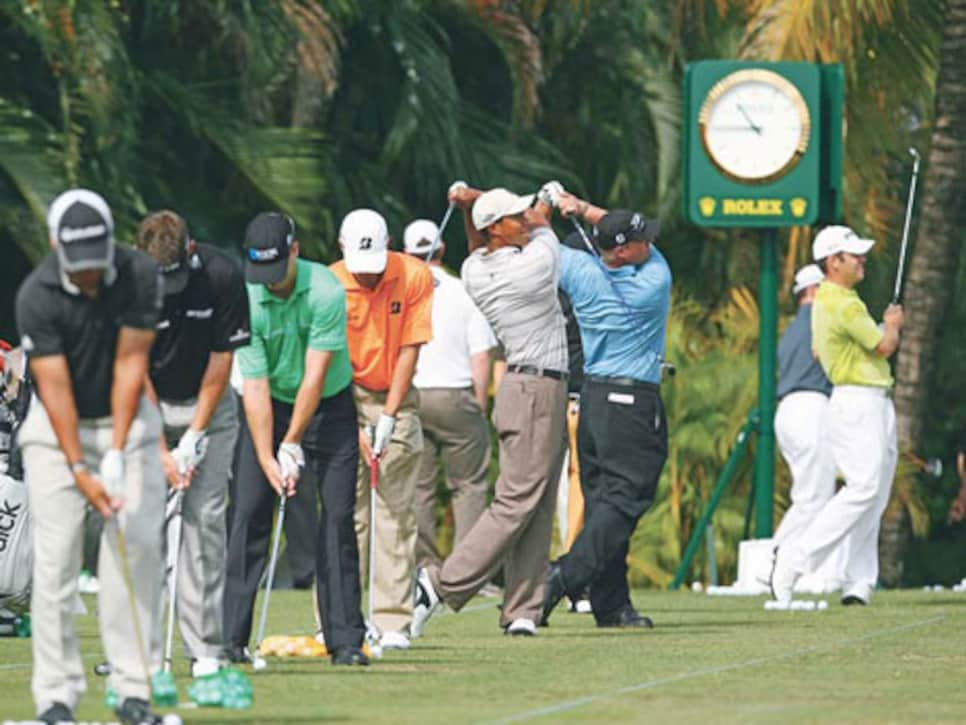 Mahatma Gandhi said, "An ounce of practice is worth more than tons of preaching." But before you pick up that wedge and refine your flop shot, here's a little preaching about when, where and how to practice during and between rounds without violating the Rules of Golf.
1. In match play, you can practice on the course before you play (Rule 7-1a).
2. In stroke play, you can't practice on the course before you play a round, or between rounds of a multiday competition played on consecutive days (Rule 7-1b). This includes putting on the greens. The penalty is disqualification. Note: You can chip or putt near the first tee before the round.
1. You can't make a practice stroke while playing a hole (Rule 7-2). Note: A practice swing is not a practice stroke. You can make a practice swing anytime.
2. Between holes, you can putt or chip near the green of the last hole played, on any practice green or near the next hole's teeing ground (Rule 7-2). However, the practice stroke cannot be made from a hazard nor can it delay play (Rule 6-7). Note: Once a hole has been decided in match play, it's OK to finish playing the hole.
1. A caddie can test a green before a round without getting his player disqualified. The player is only responsible for a caddie's actions during a round. (Rule 6-1, Decision 7-1b/5).
2. It's OK to casually flick a practice ball back onto a range during play of a hole, but if you make a practice stroke, it's considered a violation of Rule 7-2 (loss of hole in match play, two-shot penalty in stroke play).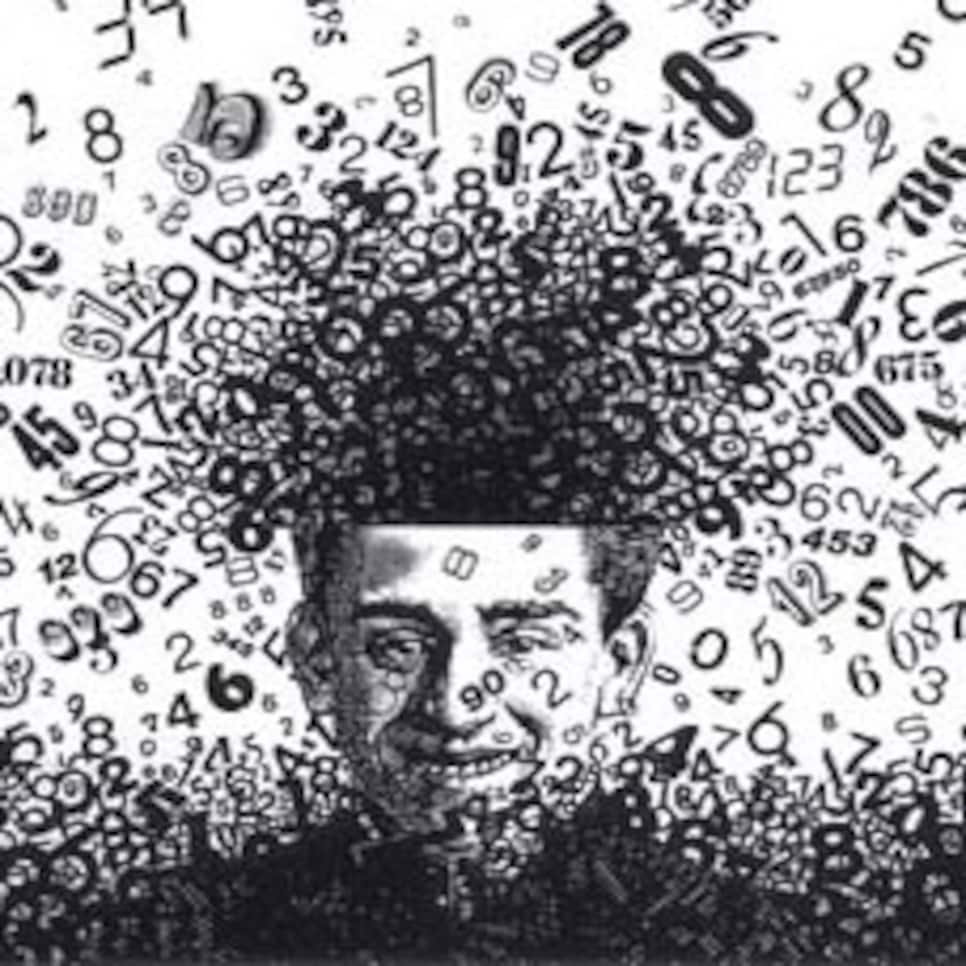 Q: How are holes assigned their course handicap?
A: Many golfers think holes are handicapped (stroke allocation) from hardest to easiest. Actually, holes are handicapped to maximize the number of halved holes in a match.
The stroke-allocation table is based on what works the best, on average, for all players in head-to-head matches. When a 3-handicap plays a 5-handicap, for example, the two holes on which the 5 gets a stroke should be the holes where he most needs a stroke to halve the hole. It doesn't always work, but that's the intent. Odd numbers are assigned to the front nine and even numbers to the back, unless the back nine is a lot more difficult.
By Dean Knuth, Golf Digest Professional Advisor Former senior director of the USGA handicap department, Knuth invented the current USGA Course Rating and Slope System.