The Loop
Royal & Ancient GC to vote on allowing female members
ST. ANDREWS, SCOTLAND -- For those holding their breath in anticipation of the Royal & Ancient Golf Club of St. Andrews announcing its first female members in 260 years of its all-male existence, the time has finally come to exhale.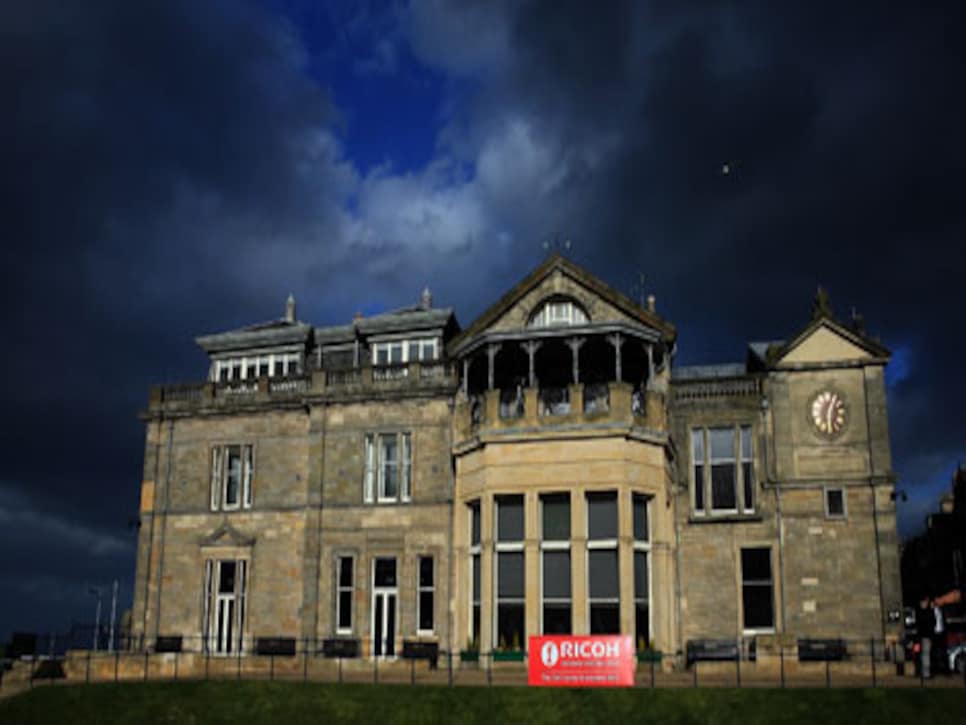 On Sept. 18 -- the same day on which Scotland holds its referendum on independence from the United Kingdom -- the 2,400-strong membership of the game's ruling body outside the United States and Mexico will be given the opportunity to vote on whether or not to admit women. To do so, members will have to attend the R&A's annual Autumn Meeting. In other words, no postal or proxy votes will be allowed.
"This is something that has perhaps been expected," said R&A chief executive Peter Dawson at a meeting with the media in his office overlooking the first tee on the Old Course. "I'm not going to say overdue, but it has been expected. So I am delighted to announce that the General Committee, supported by every other club committee, is recommending to the members that we welcome women into the club in future.
To pass, the proposal will need a two-thirds majority. Early indications from the members, according to Dawson, have been very positive. "But it is not for me to say what the result will be," he noted. "We've been talking about this for a while. And it is our governance role within the game that is the driving force behind making this happen. Society is changing. Sport is changing. Golf is changing. And I think it is appropriate for a governing body to take this step."
What Dawson was not saying, however, is that a "yes" vote in September would automatically lead to an end to the British Open being held at all-male clubs. As things stand, three clubs whose courses are on the nine-strong rota -- The Honourable Company of Edinburgh Golfers (Muirfield), Royal St. Georges and Royal Troon -- do not have female members.
"This should not be interpreted as the R&A declaring we will not take the Open to a single-sex club in future," Dawson confirmed. "As long as clubs are behaving legally and they are the best courses for the Open, then we have to put the needs of the championship high on our list of priorities. So this is merely a step along the direction of travel for us. We're not intending to place other clubs under pressure. The governing body issue is primarily driving this forward."
As to who the first female members will be, Dawson was predictably non-committal, pointing out that the club has a long established process that will not change.
"We simply can't invite women to join," he said. "While we can all think of women prominent in the world of golf who might be people you would look at early in the process, the procedure at the R&A is that any prospective member must be proposed and seconded by existing members. Following that, members are free to write letters in support of the proposed member. And if that proves sufficient, the person is then admitted.
"The General Committee may look at ways of accelerating that process, but that is far from definite at this point," Dawson added. "So I can't be specific about how many women will be admitted. That will be a matter for the membership and how many are proposed."
Still, one name that will surely be high on the list of prospective members is past USGA president Judy Bell, who has the "distinction" of being the only person to have held that office and not be proposed for R&A membership.
Another likely to be considered is Lady Angela Bonallack, a past Curtis Cup player and wife of Sir Michael Bonallack, the only man to have been both R&A secretary and captain. But, as one prominent R&A member pointed out, the Bonallack residence may be a little too close to St. Andrews for comfort.
"Angela ticks many of the boxes," he said. "But she would inevitably be in and around the clubhouse far too often."
We presume he was joking.