News
Rounds played show gains for the second year in a row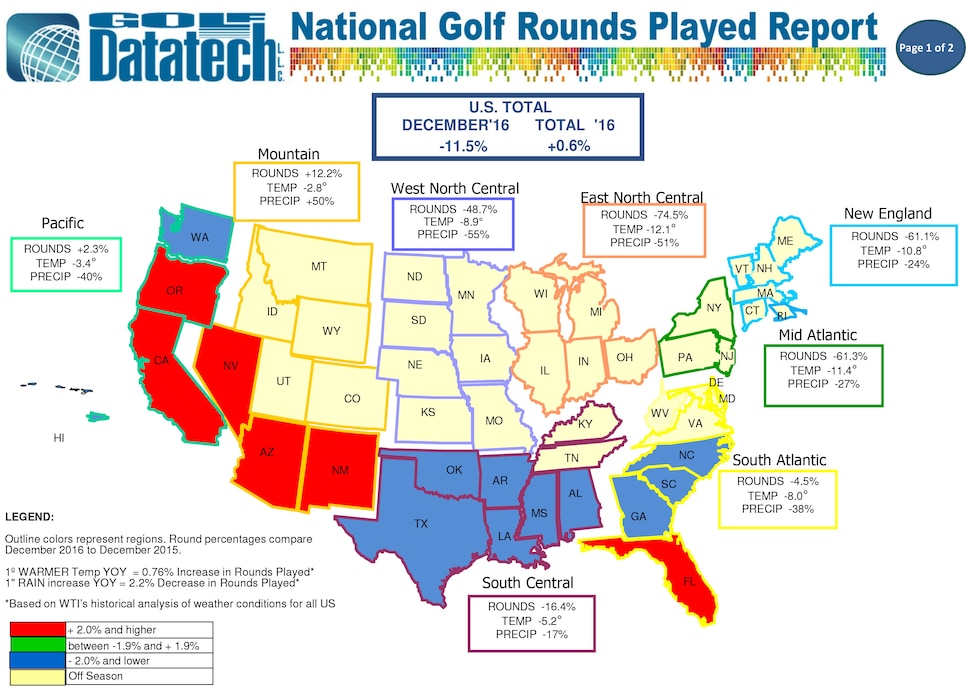 Rounds played, maybe golf's most important economic metric, showed a positive number for 2016, marking the second straight year that people were playing more golf.
The numbers, according to research firm Golf Datatech, stayed on the positive side despite rounds being well down this December compared to last December's dry and relatively warm conditions in much of the country.
For the year, rounds played were up in five of the eight regions of the country with the New England region showing the largest gain at 5.2 percent, followed by the South Central a 2.9, the South Atlantic at 2.6 and the Mountain at 2.2. The largest annual decline came in the Pacific region at -1.6 percent.