The Loop
Rounds played numbers show gains in July
It has been too easy for mainstream media to kill the golf industry, and rounds played has been an especially easy target.
This year, the numbers seem to have been distressing. PGA PerformanceTrak, which analyzes monthly rounds played data in the U.S., released its figures for July, and they continue to show that overall this year rounds played are down. A closer look at the figures, however, paints a different picture.
For July, rounds played actually were up year over year by 1.5 percent. As well, the average rounds played per day open through July was up 2.4 percent compared to the same period last year. A total of 27 states in the report showed an increase in rounds played this July vs. last July. In the graphic below, there are 18 states with an increase in rounds played for the first seven months of 2014 vs. the first seven months of 2013 (positive gains are shown in blue, light blue and brown).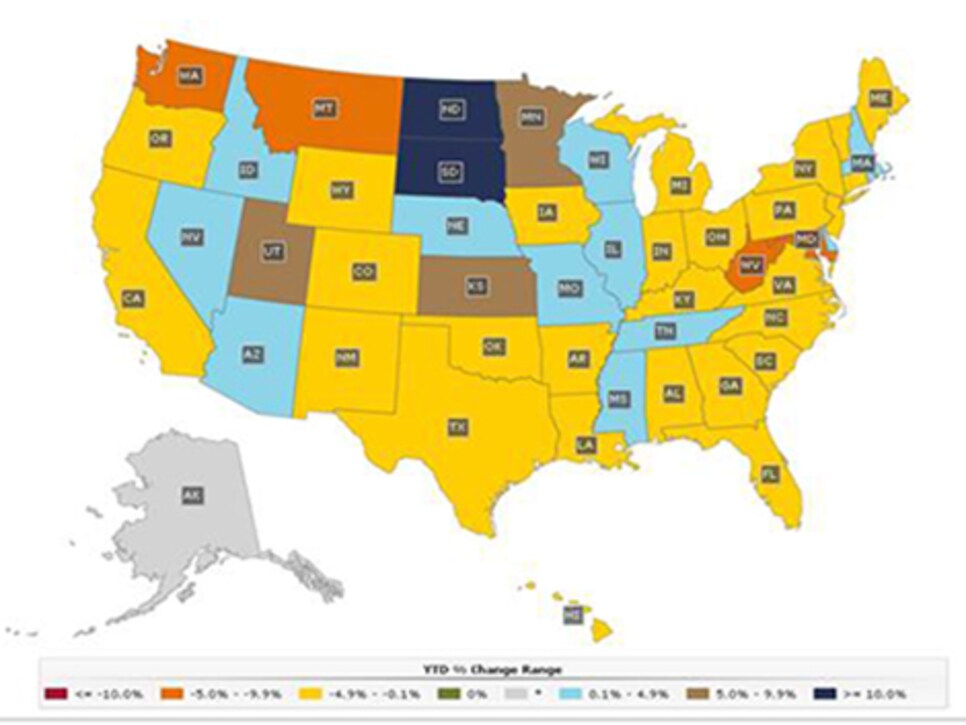 In addition, revenue at golf courses was up in July. Food and beverage sales were higher by 8.1 percent vs. last July, and merchandise sales were up 1.5 percent.