The Loop
Bob Rotella's latest book has lots of golf but mixes it up with mind games from other sports
GolfDigest.com regularly highlights golf books we find of interest to readers. This week's book is: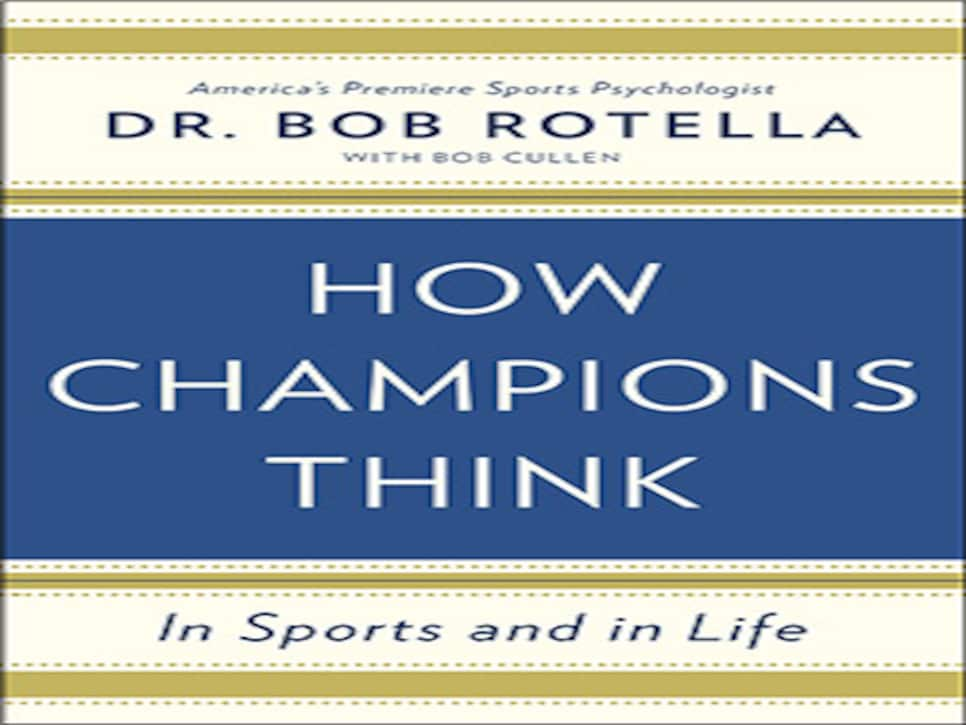 __By Dr. Bob Rotella, with Bob Cullen, Simon & Schuster, $26, hardback, 291 pages
Bob Rotella is arguably the most well-known figure in sport psychology among golfers. Although not the first to tout its benefits, he prominently increased the emphasis on the mental side of the game. Since becoming the go-to guy for tour players, it seems like hardly a big moment in golf goes by without players describing how a Rotella session or mental thought gave them the edge they needed.
A longtime professional advisor to Golf Digest, Rotella got his first byline in the magazine in 1981, and ever since his presence in the game and the marketability of his message have risen. How Champions Think is Rotella's 11th book, by my count. The majority have been about golf, including: Mind Mastery for Winning Golf; Golf Is a Game of Confidence; Golf Is Not a Game of Perfect; Putting Out of Your Mind; The Golf of Your Dreams; The Golfer's Mind; Your 15th Club; and The Unstoppable Golfer. (Parenting Your Superstar, a paperback from 1987 with Linda Bunker, is probably a more influential book than the others due to its sound advice to parents of young stars.)
[Related: Catch up on other Golf Digest book reviews
](http://www.golfdigest.com/blogs/the-loop/books/)
For Rotella junkies, How Champions Think reads similar to the rest of his book lineup. If you've heard Rotella give a talk, reading his delivery in the new book on several traits of success and how to release your potential will feel like you're hearing one of his lectures, or being on the receiving end of a one-on-one pep talk. That's undoubtedly due to the ever-present Cullen, the "with" writer on nearly all Rotella's books. Their formula is present in Champions, down to the same book size and dimension and format of introducing a success trait and expanding on it chapter by chapter.
Where Champions differs is the content and athletes Rotella uses to work his narratives. While there is plenty of golf fodder ranging from Jim Furyk to Charl Schwartzel to an intriguing LeBron James and Pat Bradley comparison (amazingly, it works), the book includes non-golf bits with Kentucky coach John Calipari, drivers Jimmie Johnson and Richard Petty, pitcher Greg Maddux, tennis star Pete Sampras and others. If you've tried Rotella in the past and passed, this one might be more interesting with the variety of sports he gets into.
No question, there is a familiarity with reading Rotella's books. First, there's the conversational tone. Then there is the introduction of a performance problem backed by an example and a solution he helped the subject figure out. It goes that way chapter by chapter. You actually feel like there must be something wrong with you if you finish reading and have the Rotella message drilled into you but don't want to go out and revamp your life to be more successful. But for some of us, it takes repetitive reading and hearing to learn. That's how I finally learned to "be my own best friend" or how to "get out of my own way." How Champions Think continues the delivering and packaging of the Rotella message of success.