Change of address for Isleworth buddies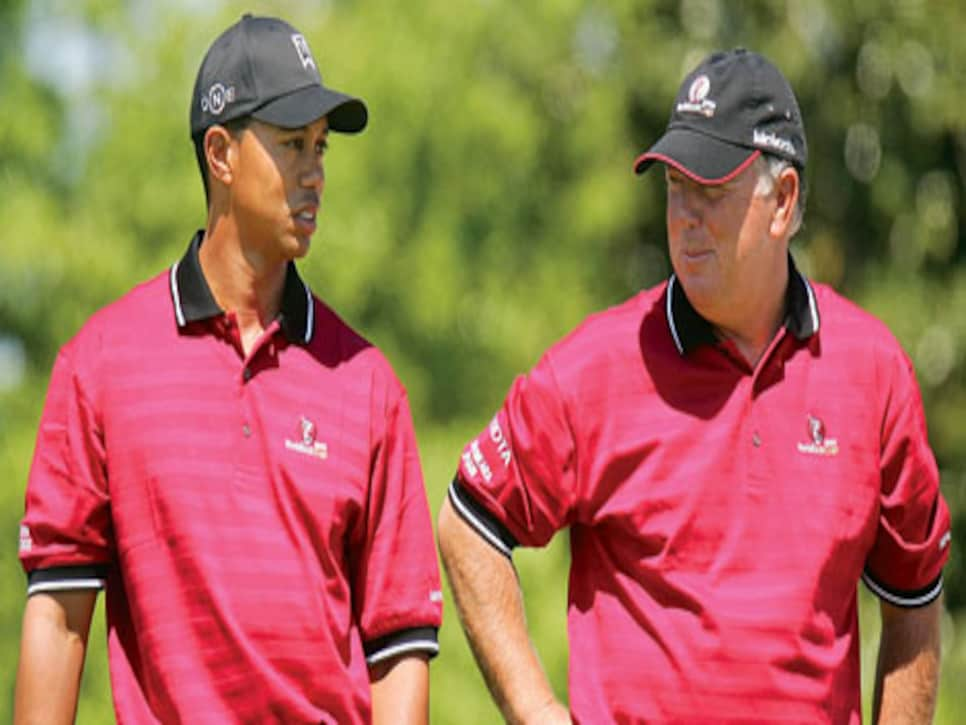 They're not breaking up the band, but it'll be a reunion tour when Tiger Woods,John Cook and Mark O'Meara hit balls side by side again on the back of the range at Isleworth in Windermere, Fla. They're all keeping their Isleworth memberships, but Woods and wife Elin, who are expecting their first child this summer, will be moving south to Jupiter Island. Cook has downsized and will eventually move full time to a beach house in Corona del Mar, Calif., where he'll be closer to his children and in-laws. In December, O'Meara and wife__Alicia__ sold their seven-bedroom, nine-bath, 9,976 square-foot home at Isleworth for $6.7 million. They're planning to split time between Park City, Utah, and Southern California, where son Shaun will play golf at UC-Irvine. O'Meara's daughter, Michelle, attends USC, where she's on the school's competition cheer squad. Says O'Meara of the move: "It's good and kind of sad. We're all at different points of our lives." Adds Cook: "It's like Tiger said, 'What the heck am I going to do with you guys gone?'" It sounds like the end of an era.
Matt Lauer made the most of a holiday-season golf trip to Palm Beach, where he hosted his ninth Jay Robert Lauer Golf Tournament in memory of his father. The event, which benefits the Hospice of Palm Beach County, was held at The Breakers, but Lauer also played at the Floridian and Old Palm (with Raymond and Robert Floyd) before flying to Holland with his family.
Power table at the Floridian during the "Huizenga Open" member-member: host and Miami Dolphins owner Wayne Huizenga, New England Patriots owner__Bob Kraft__ and former G.E. Chairman Jack Welch, returning to golf after five years of back and shoulder injuries.
The annual Battle of Attrition at Scottsdale's Whisper Rock Golf Club puts its tour-quality membership to a brutal test, with greens running 14 on the Stimpmeter, holes cut on ridges and the course playing almost 7,400 yards.Fred Couples and Paul Casey won the December event with 79s.
Winged Foot went traditional in the search for its fifth head pro in club history, selecting John Buczek, 61, to replace__Tom Nieporte__, who retired. An assistant at Winged Foot from 1970-'71, Buczek worked under__Claude Harmon__, and comes from Grandfather Golf & Country Club in Linville, N.C. Harmon brothers Butch,Billy and Craig were approached but elected to stay in teaching. Billy will work for Buczek this summer, when he isn't caddieing for Jay Haas.
Luke____Donald and Diane Antonopoulos met at Northwestern. Now they're planning a four-day wedding celebration for June, on the Greek island of Santorini.