The Loop
Sabbatini takes time to enjoy Kiawah surroundings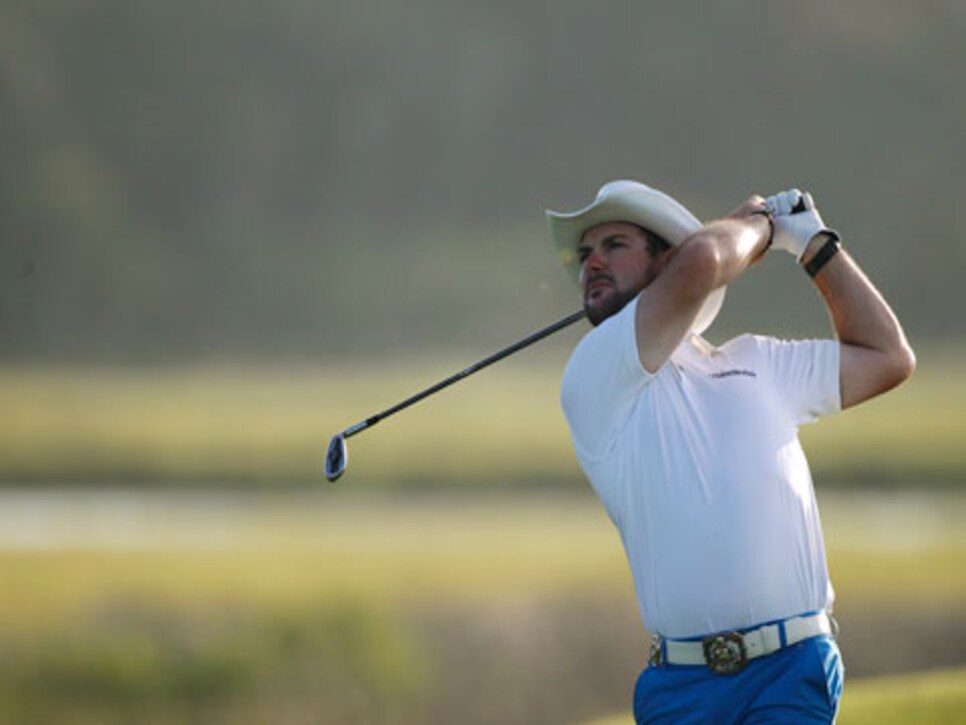 Photo: Ross Kinnaird/Getty Images
KIAWAH ISLAND, S.C. -- It's not always a good walk spoiled at golf's toughest tournaments. The pros do stop and smell the flowers -- or in this case, mine for sea shells.
As he sauntered off the tee at the par-15 16th hole Thursday morning at Kiawah Island's Ocean Course, Rory Sabbatini suddenly stopped in the sandy walkway, bent down, and dug out a small oval sea shell. He brushed the sand off it and then handed it to his caddie, Mick Doran.
"That's a great one," Sabbatini gushed.
"It's just a really nice looking shell. Beauty is in the eye of the beholder," Sabbatini, known for his edgy demeanor, said with a smile.
This is the PGA Championship. "Glory's Last Shot" and all. But golf also is meant to be enjoyed, even if it is a major.
"It's a beautiful day in a beautiful place. Might as well enjoy the walk," Sabbatini said.