The Loop
After originally saying it didn't matter, Rory McIlroy wound up watching Olympic golf, congratulates Justin Rose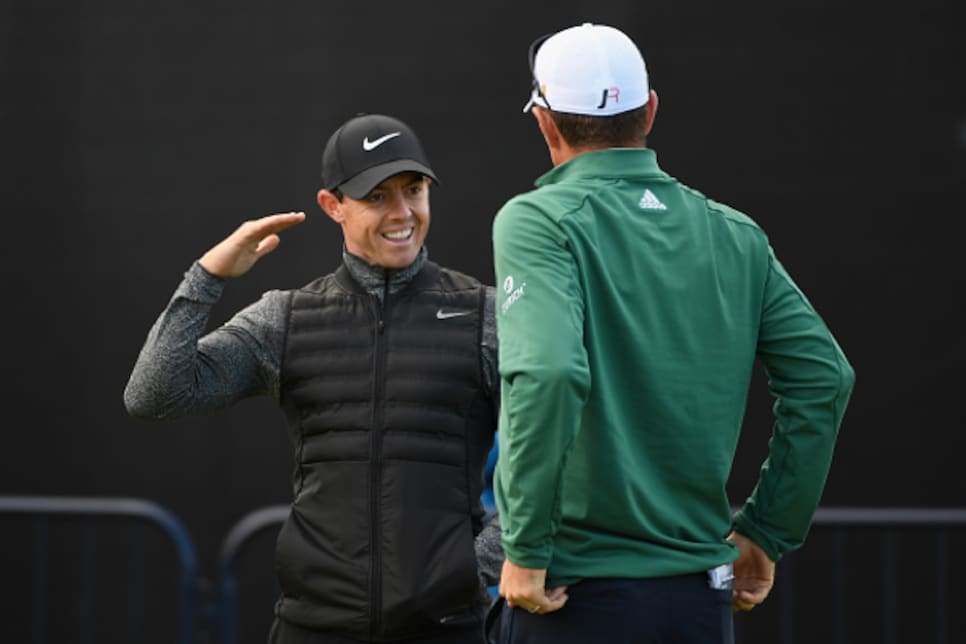 What did the four-time major champ who opted not to go to Rio plan on watching instead?
"Probably the events like track and field, swimming, diving, the stuff that matters."
Well, it turns out Olympics golf wound up mattering to McIlroy more than he originally thought. How do we know? Because gold medal winner Justin Rose says so.
"He made the point that he really wants golf to succeed as an Olympic sport," Rose said of a congratulatory text he received from Rory after winning gold. "He has some of his own personal opinions on it that are very personal to him, and that's fine. But as a whole he's very much behind golf succeeding in the Olympics."
As for McIlroy viewing the event, Rose said, "Obviously, he watched."
It probably didn't hurt that two of Rory's Ryder Cup teammates, Rose and Henrik Stenson, were battling it out for gold down the stretch. Still, after a successful week in Rio, the event seems to have picked up plenty of supporters -- some of whom might just have their eyes on winning gold of their own in four years.