The Loop
Rory McIlroy to skip Masters Par 3 Contest because "It's a distraction"
The Par 3 Contest has become a fan-favorite tradition of Masters week. Held on Wednesday, it's transformed into a de facto "family day" at Augusta National, as many players -- both current and former -- bring children or spouses on the bags. It's a low stakes, light-hearted affair, a perfect precursor for the excitement that starts on Thursday.
But not everyone holds this view, Rory McIlroy among them.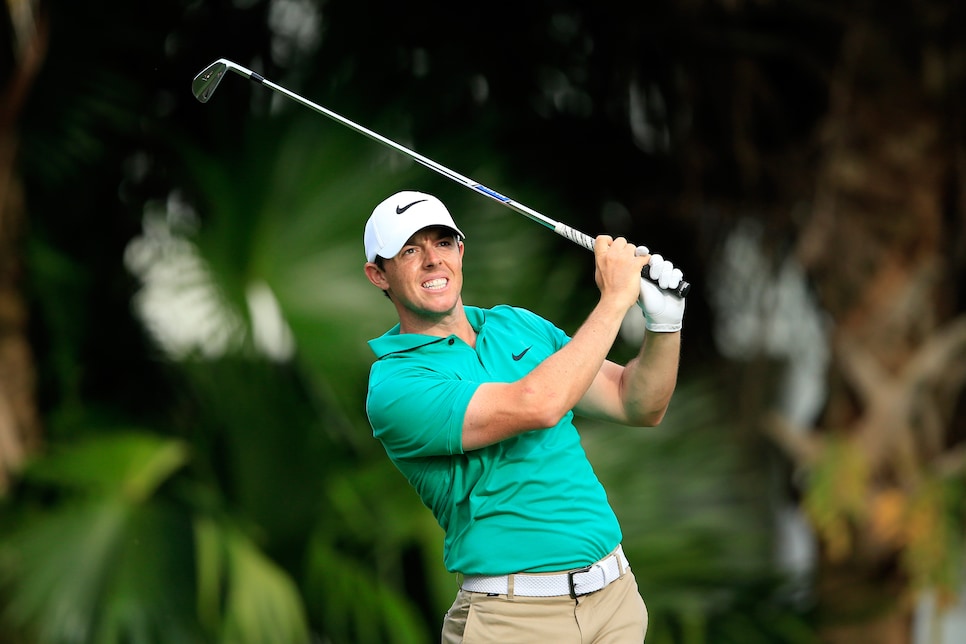 In an interview with The Guardian, McIlroy called the event "a hassle," and believes skipping the event will increase his chances to contend for a green jacket.
"It's a bit of a distraction and the year I had my best chance at Augusta, 2011, I didn't play the Par 3 Contest," McIlroy said. "So maybe the decision not to play it this year can work in my favor."
Superstar players -- most notably, Tiger Woods -- have skipped the Par 3 Contest in the past. However, McIlroy's presence has been a staple in recent years, memorably bringing then-girlfriend Caroline Wozniacki and boyband star Niall Horan as loopers.