The Loop
Rory McIlroy thinks Tiger Woods could "possibly" play in the Masters after the two have lunch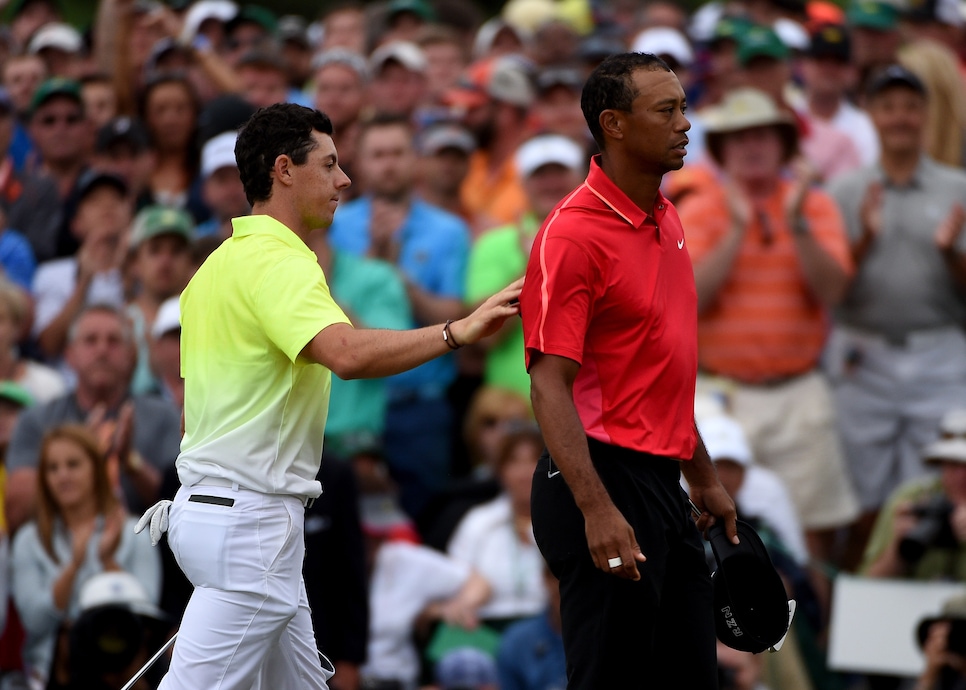 Ahead of the WGC-Mexico Championship, McIlroy mentioned his encounter with 14-time major champ last week. However, he didn't provide many details about Woods' status other than to say, "he was in good spirits."
When asked whether he thought Woods would be back for next month's Masters, McIlroy said, "Possibly. These next few weeks will probably tell."
After missing the entire 2015-2016 season after undergoing two back surgeries, Woods made his official PGA Tour return with a missed cut at the Farmers Insurance Open in January. The following week, he shot an opening 77 at the Dubai Desert Classic, withdrawing before his second round with back spasms. Woods then pulled out of the next two events he had on his schedule -- the Genesis Open and the Honda Classic -- and cancelled a press conference at Riviera because, according to agent Mark Steinberg, he had been advised by doctors to "stay horizontal."
Whether Woods has returned to practicing -- and when he'll return to the PGA Tour -- is unclear. But McIlroy drew positives from seeing his friend.
"I think the good thing is mentally he's in a good place,'' McIlroy said. "He's got other things in his life that he's interested in and it's not as if it's just golf. He's got other things and that's great.
"He struggled with his body over the past couple years and it's unfortunate because it just won't allow him to do what he wants to do. It's tough, but I know that he's working hard to try and get back. Again, with your body and with injuries, it just takes time.''
Just how much time remains a mystery. Again.