The Loop
Rory McIlroy pulls out of the Olympics over fear of Zika virus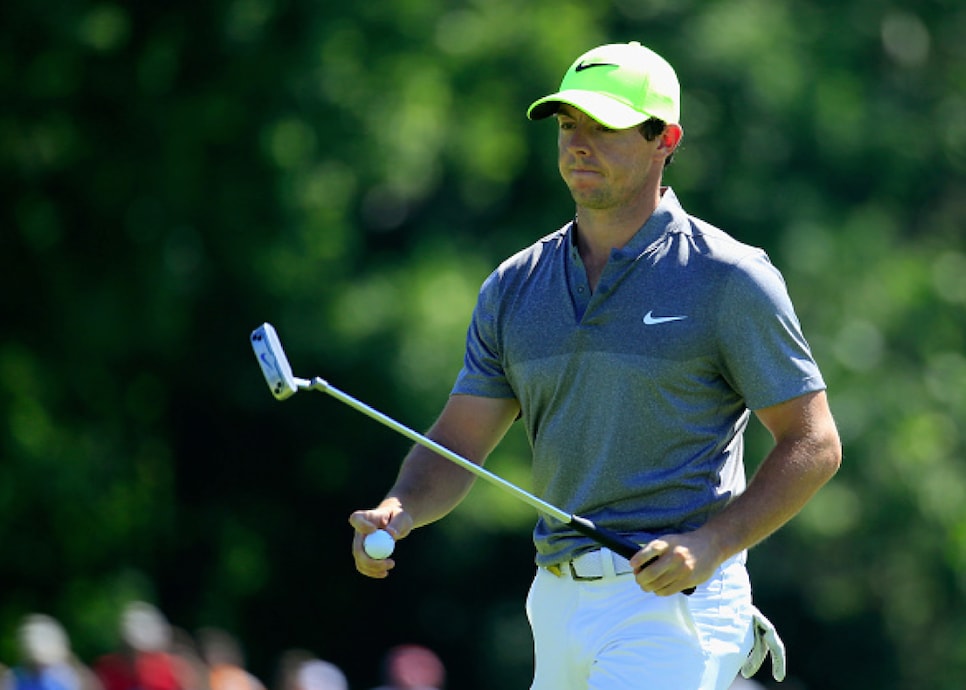 Rory McIlroy is the latest -- and biggest name -- to pull out of the Olympics. McIlroy announced his decision through a statement on Monday morning, citing the Zika virus as the biggest reason for not going to Rio later this summer.
"After speaking with those closest to me, I've come to realize that my health and my family's health comes before anything else.
"Even though the risk of infection from the Zika virus is considered low, it is a risk nonetheless and a risk I am unwilling to take.
"I trust the Irish people will understand my decision. The unwavering support I receive every time I compete in a golf tournament at home or abroad means the world to me.
"I will continue to endeavor to make my fans and fans of golf proud with my play on the course and my actions off it."
In recent weeks, McIlroy, currently No. 4 in the Official World Golf Ranking, has gone back and forth regarding his position on playing in the Games. Last month he indicated the Zika virus, which has been known to cause birth defects, might be an issue. The following week, however, the four-time major champ said he was still committed to playing for Ireland. A day after Bubba Watson officially committed to playing, though, McIlroy officially said he was out.
McIlroy joins a growing list of players to withdraw from the Olympics, including Adam Scott, Louis Oosthuizen and Charl Schwartzel. Others, including Jason Day, Jordan Spieth, Rickie Fowler, and Danny Willett have hinted the decision is still up in the air for them as well. Players have cited Zika as well as a packed summer schedule as their reasons to not make the trip to Rio.
Golf is back in the Olympics for the first time in 112 years and players have until July 11 to qualify. The men's tournament is Aug. 11-14 with the women's event being held in Rio the following week.
The International Golf Federation also released a statement on Monday, saying it is, "disappointed with Rory's decision but recognizes that some players will have to weigh personally a unique set of circumstances as they contemplate their participation in golf's historic return to the Olympic Games in Rio de Janeiro, with the Zika virus foremost among them.
"It is unfortunate that the Zika virus has led to Rory's decision to withdraw from the Olympic Games, knowing how much he was looking forward to taking part."
The Olympic Council of Ireland had a similar reaction.
"The OCI is extremely disappointed not to be taking Rory with us to Rio.
"However, as we have always said, it is down to the individual and of course we respect his decision, which he has taken for personal reasons."