The Loop
Huggan: Will the real Rory McIlroy please stand up?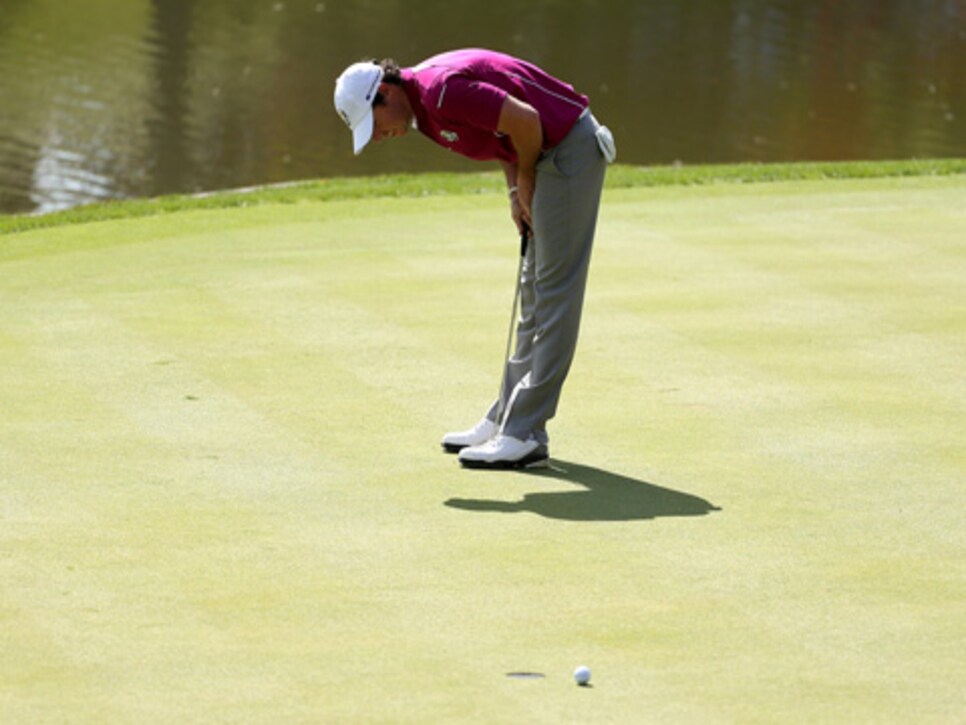 Photo: Andy Lyons/Getty Images
MEDINAH, Ill. -- "They're playing well; they're having fun."
That was US captain Davis Love's smiling verdict on the so-far dominating performance of his own side as the second series of four-ball matches in this 39th Ryder Cup neared their conclusion. Across the way, however, things were very different. For the increasingly beleaguered European side, led by world number one Rory McIlroy, the defense of Samuel Ryder's gold trophy has been hard going almost from the very first tee-shot.
Anything else would have been at least mildly surprising, even in the wake of what was his second victory in four matches, but McIlroy was looking pretty fed up. More than that, the 23-year old Ulsterman appeared flat, done in and unlikely to be fully prepared -- either mentally or physically -- for yet another Ryder Cup match less than 24 hours later.
Even the presence of the ever-lively Ian Poulter alongside him in their four-ball encounter with Jason Dufner and Zach Johnson had failed to rejuvenate one of golf's most appealing figures. His making a mere two birdies during a tough last-green win over the Americans was proof enough of that fact. Only two birdies? On a course with little or no rough? Will the real Rory please stand up?
Which is not to say, through what has clearly been a fairly traumatic two days, that McIlroy ever stopped giving his all, or making all the right noises.
"I'll really enjoy the intensity Ian brings," he said just after a morning loss with his compatriot and close pal, Graeme McDowell. "I'll enjoy feeding off him. We'll feed off each other hopefully and try to get a blue point on the board."
But it wasn't to be, even when Poulter turned the game by finishing with an astonishing five successive birdies. While the glorious McIlroy rhythm and swing were flowing as smoothly as ever, there was no spark or life about the two time major champion's game. Especially on the greens, where a succession of makeable putts slid by without ever really looking as if they might drop, it was a struggle. On the last green his putt for birdie came up short, which aptly summed up his day.
Still, McIlroy was understandably happy with the eventual result, even if its sole purpose was to pull the visiting side to within four points of their hosts with only 12 singles matches to play.
"It was great to be a part of that," he said. "Ian was incredible and deserves all the credit for our win."
Significantly, he didn't have much to say about his own play. For once, the world's best golfer looked like nothing more than a young man in need of his bed.