The Loop
Rory McIlroy, Jordan Spieth, Rickie Fowler, et al.: Let's get ready to rumble
It is a mistake to use television ratings as the sole arbiter in evaluating the strength of the game. Tiger Woods still piques the interest of Nielsen families. So do the Kardashians. So what?
Here's a better metric: Since golf breathlessly awaited Tiger's return at Augusta National, Jordan Spieth has won the Masters, Rory McIlroy has won the WGC-Cadillac Match Play and, on Sunday, the Wells Fargo Championship by seven, and Rickie Fowler won the Players Championship.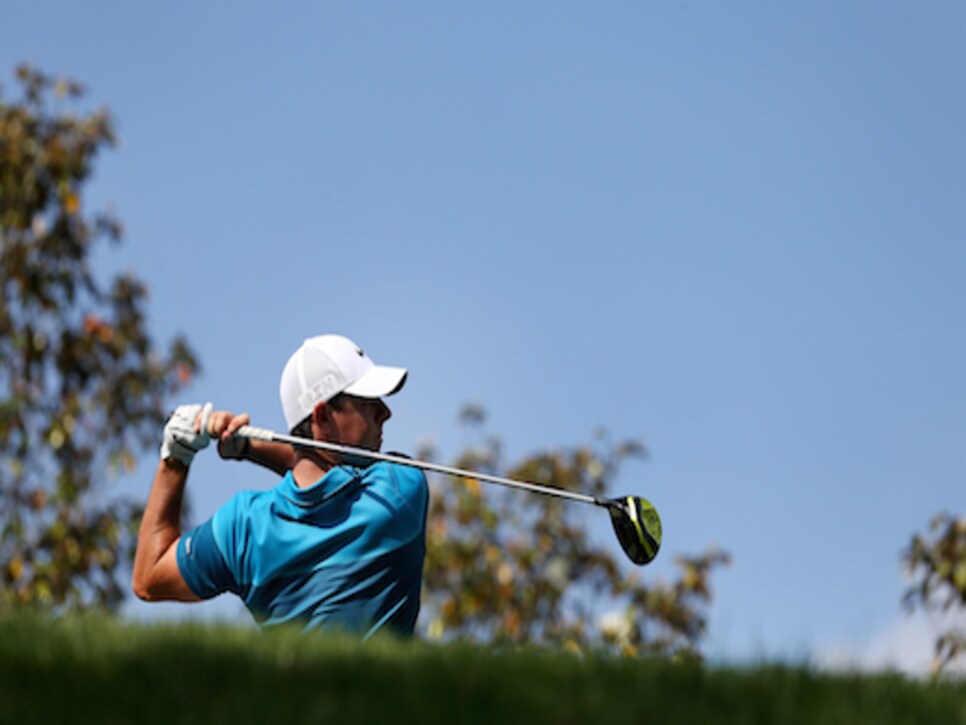 Justin Thomas, Daniel Berger and now Patrick Rodgers, meanwhile, are all 22, potential stars and already asserting themselves. Patrick Reed is 24 and a four-time winner.
"I think the amazing thing about this group of players is that we've come on tour and we've been ready to win from the start," McIlroy said last week. "Jordan wins his first major at 21. Rickie got his first win here as I did, but he really elevated the status with that win last week [at the Players]. Patrick Reed as well.
"A lot of guys have come out here and it hasn't taken them long how to learn how to win. We don't play maybe with as much fear."
Eras aren't defined by one player, even Woods, who had his foils. They're defined by groups, and this one — fearless, talented and young — is as promising as any before it.
"We had the big three in Arnie, Jack and Gary Player," McIlroy said. "We had Phil and Tiger and Vijay, Retief Goosen, Ernie Els, that was a pretty good group as well. The potential is there. We could be fighting it out for tournaments for the next 15, 20 years. It should be fun.
"When you see those guys winning you feel like you need to step it up a little, too. It's a nice healthy rivalry."
It will get overlooked in the wake of McIlroy's resounding victory, but Rodgers' performance, tying for second, reinforces McIlroy's point. A year ago, he was playing for Stanford and was the top-ranked amateur in the world. For a time on Sunday, he was pushing McIlroy.
Rodgers, incidentally, now resides in Jupiter, Fla., where Thomas is his roommate. He moved there for the competition.
"There's a ton of good players that are close to my age down there, so there's always a fun game," Rodgers said. "And I've always been a firm believer I want to be around the best players I can be around. I feel like it's going to push me to be the best player I can be.
"It's cool seeing Rory and Luke Donald and Keegan Bradley and Ernie Els get to work everyday at the Bear's Club. Anytime you're measuring yourself against some of the best players in the world, that's really, really positive."
The future of the game, whatever Woods' role in it, is in good hands, many of them picking each other's pockets on a regular basis in south Florida and probably on our televisions.