The Loop
Rory McIlroy has new equipment in his bag for the 2017 Masters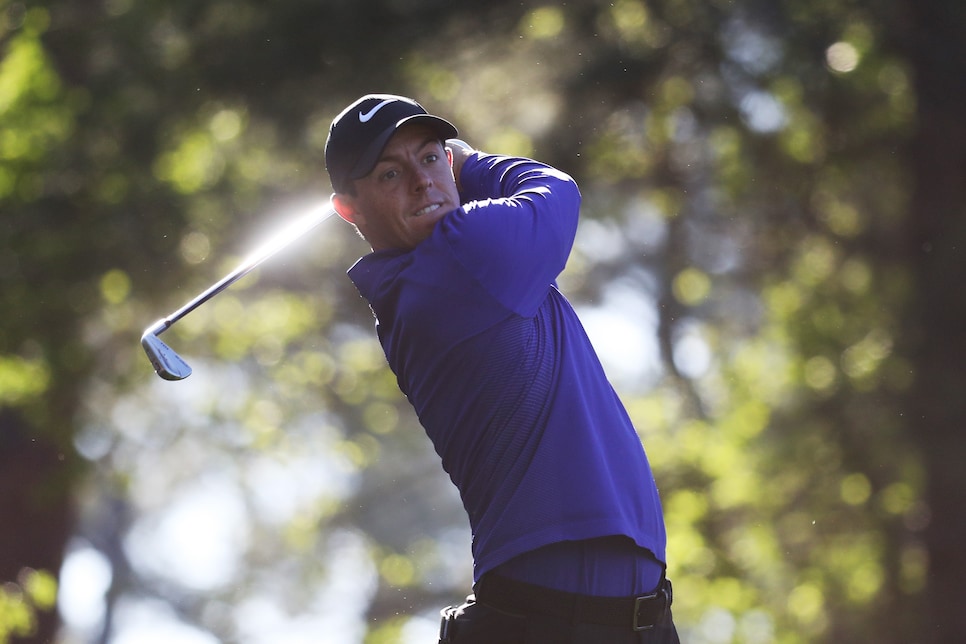 Turns out Rory McIlroy wasn't kidding about a revolving equipment door this season. Following Nike's departure from the club-making business, McIlroy said at last year's Barclays that he intended to play the 2017 campaign without an equipment deal, granting the freedom to tinker with his sticks. "I'm not going to commit to anything," he said at Bethpage. "I wouldn't be surprised to see me not go with a manufacturer for a year or two, just sort of play with what I want to play, play with what I'm comfortable with, and go from there."
While he toyed with TaylorMade products in the fall, the four-time major winner's tools -- Callaway woods and irons, Vokey wedges, Odyssey putter and Titleist ball -- have remained relatively unchanged since announcing the overhaul to NoLayingUp.com on New Year's Eve.
In his press conference Tuesday afternoon, McIlroy expanded on the decision. "I came up here last week Sunday night, Monday and Tuesday, and I brought a few different things with me just to try out," said McIlroy, who noted he has played 99 holes at Augusta National the last two weeks. "The ball that I'm playing at the minute, it's quite spinny. I needed a couple of fairway woods that didn't spin quite as much, and I needed a couple of fairways that I thought I could turn over easier. I brought quite a few clubs with me on the trip last week and those two seemed to be the ones that work the best for me. I practiced with them last week in Florida and I feel comfortable with them."
McIlroy also noted that gearing up for Augusta isn't a new thing for him. "I've came up here when I was with Nike, and even bent 3‑woods to 12 degrees to make them like mini drivers or put a little bit of weight in the heel so it would make them turn over easier," he said. "So I've always been experimenting with that sort of stuff and trying to find the best possible setup for this golf course. So it's not new that I've done that."
And the woods weren't the only switch for McIlroy. Per equipment guru Jonathan Wall of PGATour.com, it appears the Northern Irishman put a new set of Callaway blades in the bag as well.
In terms of acclimation period, woods are generally regarded as the easiest equipment switch in the bag. And though the irons' finish is different from his previous Callaway set, they're the same muscle-back model he's used this season.
It may seem a curious juncture for any switch, especially since McIlroy's been playing relatively well in his Masters preparation. Conversely, this week tends to be a stressful one for McIlroy, and every assistance -- real or imagined -- can make a difference.