The Loop
Rory McIlroy has a plan for stopping Adam Scott's hot streak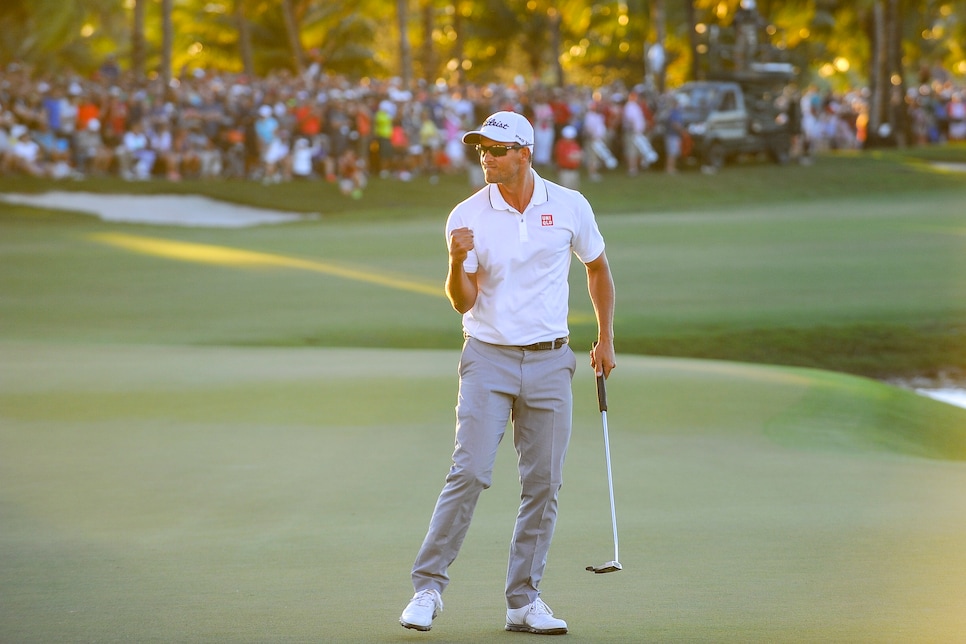 Adam Scott, the 2013 Masters champion and former No. 1 player in the world, saw his game curtail in recent years due to chronic putting woes. Worse, with golf's anchoring ban set to be enforced in 2016, many wondered if the Australian, one of the most prominent users of this putting style, would ever regain his form. Scott's disastrous short-game display at the Presidents Cup further incited these worries.
How quickly things can change.
Scott, sans long putter, heads into the Masters as one of the hottest players in the game. In his last three tour starts, Scott has finished second at Riviera and boasts wins at the Honda Classic and WGC-Cadillac Championship. Already the owner of one the sweetest swings in the sport, the 35-year-old is seemingly unstoppable when his flat stick is working.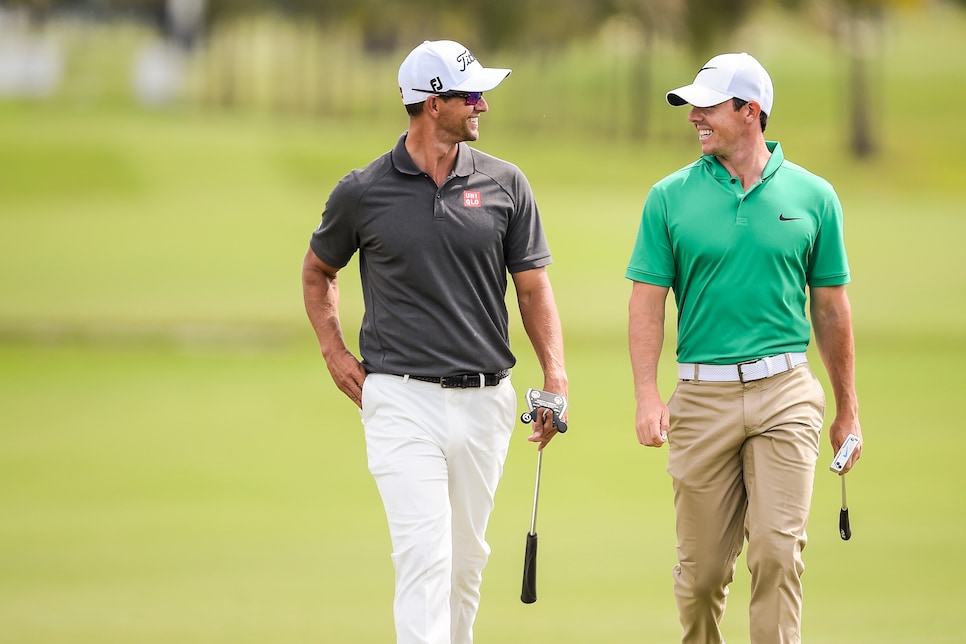 So it's understandable if Scott's fellow pros are feeling a tad intimidated. Luckily, Rory McIlroy has an answer to overthrow Scott.
"I think we should bring the anchor putting back," McIlroy said to the press at Bay Hill on Wednesday. "I was all for getting rid of it. Now I'm all for keeping it."
We're 99.9 percent sure McIlroy is being facetious, and Rory's comments were met with laughter from the media. But there is small amount of truth in every joke.
In short, don't be surprised if McIlroy sneaks Scott's old long putter into his bag in a bit of gamesmanship.