The Loop
Rory McIlroy cracks top-10 of Forbes' highest paid athletes ranking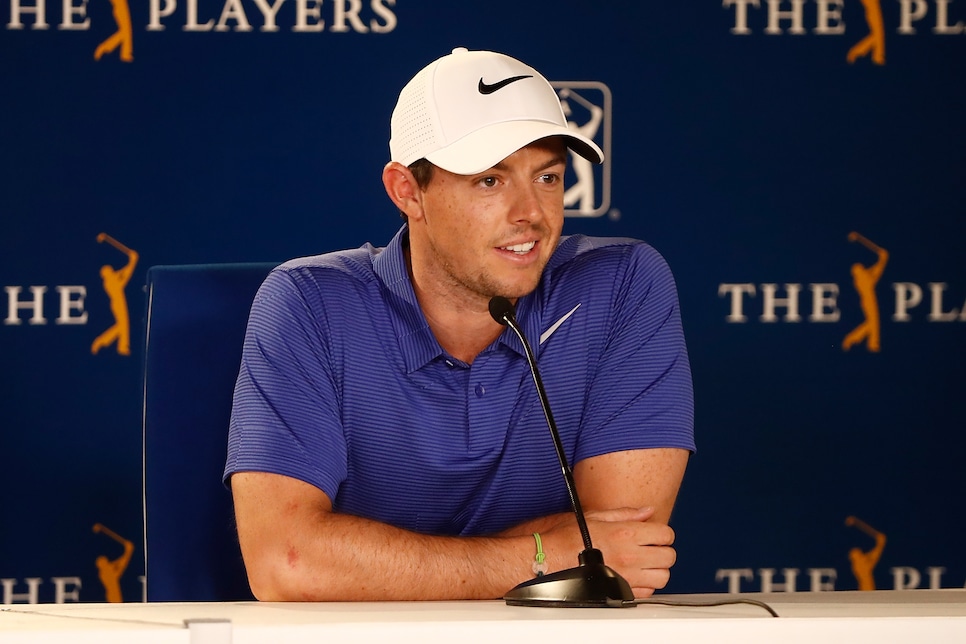 Forbes' highest paid athletes in the world ranking revealed every June is an exclusive list to appear on, the top-10 especially. It's reserved for the cream of the crop, the soccer stars, the NFL quarterbacks, the NBA's best, and Roger Federer.
For a long time, Tiger Woods and Phil Mickelson were the only golfers worthy of the elite, with Woods often earning the No. 1 overall spot. Last year, Mickelson and Jordan Spieth slotted in at No. 8 and 9 respectively.
In 2017 though, Rory McIlroy represents the PGA Tour in the top-10, coming in at No. 6, tied with Indianapolis Colts franchise quarterback, Andrew Luck. Forbes' ranking takes into account salaries, prize money, and bonuses earned between June 1, 2016 and June 1, 2017, as well as endorsements in the same time period.
First thing you'll notice, besides severe lack of marketing for Andrew Luck, is McIlroy making almost as much in endorsement deals as the likes of Kevin Durant, Stephen Curry, and even Cristiano Ronaldo. The Northern Irishmen has proved to be a marketable star, earning a 10-year extension with Nike in 2016 and an equipment deal this year with TaylorMade.
But the reason the four-time major champion was able to jump 11 spots from his no. 17 ranking a year ago is because of his on-course performance. McIlroy caught fire late in 2016, winning two FedEx Cup Playoff events, including the Tour Championship, ultimately giving him the $10 million bonus for the top spot. He'll need to do the same in 2017 to crack next year's top-10. The no. 2 player in the world has made just under $1.5 million this season, and he plans to return from a rib injury next week at the U.S. Open.