The Loop
Rory McIlroy continues to get comfortable with Augusta, new equipment
AUGUSTA, GA. -- From images on a TV screen to a fairway under your feet, every golfer struggles to get past the initial awe of Augusta National. Rory McIlroy wasn't any different.
"It took me a while to get comfortable taking a divot," McIlroy said.
In the same way he has had to adjust to being a superstar, McIlroy has also had to learn Augusta, a process that goes beyond just allowing himself to kick up a little dirt. In four previous Masters, the world No. 2 has had one memorable collapse and still hasn't cracked a top 10, yet he says the collective experience here has only enhanced his chances.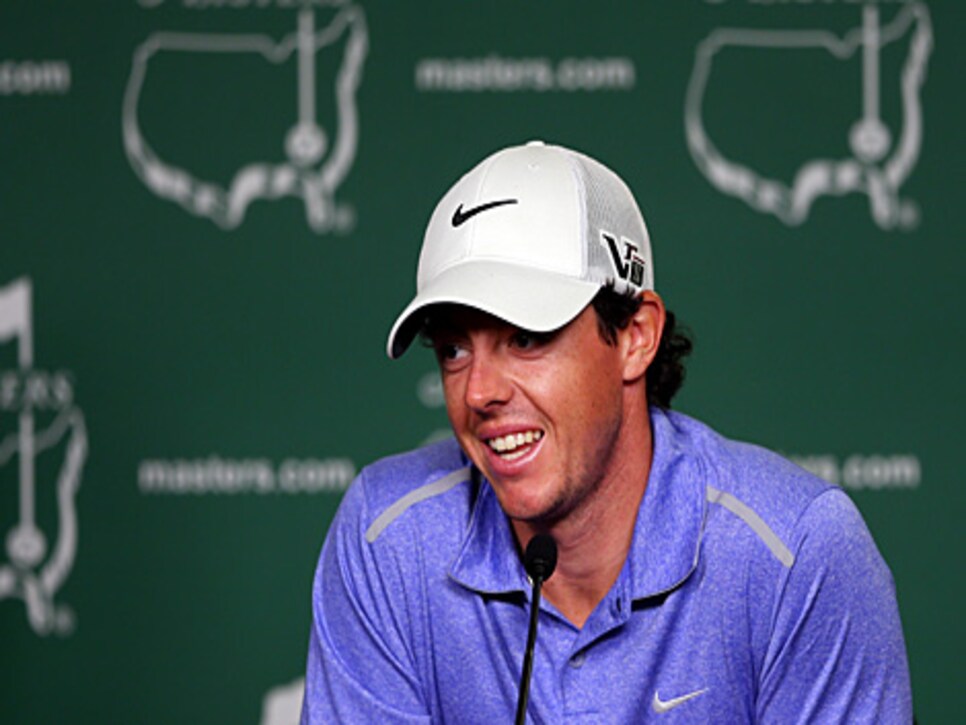 "They definitely help you because every time you come back here, you gain a little bit more experience from the previous year," McIlroy said. "And, OK, you shouldn't hit it there; or you know, if you want to miss this green, you miss it on this side. You can play pretty sloppy around here but if you miss it in the right places, you'll get away with it."
Sloppy might be how one would describe McIlroy's start to 2013, a season he entered as the top-ranked player in the world. After a high-profile equipment change to Nike and a regrettable withdrawal midway through his second round of the Honda Classic, McIlroy seems to have regained his footing in recent weeks. A final-round 66 at last week's Valero Texas Open left him behind only Martin Laird, who shot 63; and he now enters the Masters more at ease with his game and his surroundings.
That last part has mostly been a function of trial and error here. McIlroy isn't one to solicit advice from other players as much as he is to try to figure it out on his own. He described now segmenting Augusta National's putting surfaces into "mini greens" so as to eliminate troublesome areas. Similarly, although he said he's now "100 percent there" with his Nike clubs, he said he's more likely to lay back off the tee rather than risk driving into trouble. All point to a golfer who has embraced this course's nuances.
"Is there really a difference between hitting an 8-iron or a 6-iron into a par 4?" McIlroy said. "Of course you still have to be aggressive around this golf course, but I think there's times where you have to put it in play, put it in the middle of the fairway instead of trying to give yourself an 8- or 9-iron into the green."