DP World Tour
Rory McIlroy's record in his first start of the new year is amazing, except for this one little thing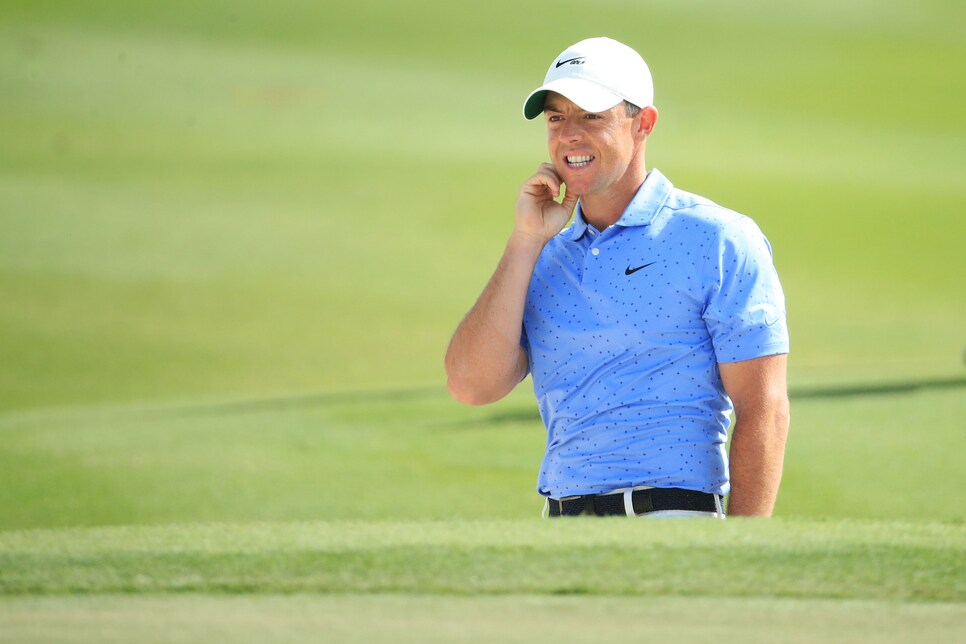 Rory McIlroy has posted a top-five finish in his first start of the new year 12 times in 13 tries, but victory still eludes him.
Andrew Redington
ABU DHABI — It was only Monday, but Rory McIlroy was already hard at work on the range. Three days before the start of the Abu Dhabi HSBC Championship—a tournament he has never won in 11 previous attempts—the four-time major champion was hitting the ball with his usual panache and fluidity. Which is no real surprise. Never mind the lack of a victory in any of his opening events, McIlroy has a history of making more than solid starts to his calendar year.
Take his record in the DP World Tour tournament that this week makes its debut at the Kyle Phillips-designed Yas Links. Tied for 11th in his first visit back in 2008, McIlroy has accumulated nine top-five finishes in the 10 times he has made the long trip to the biggest of the United Arab Emirates. The missed cut in 2013 remains a mystery. As does the fact that, despite being in contention so often, Rory never won at the Abu Dhabi Golf Club.
That high level of opening performance has transferred elsewhere, too. Five years ago, only an inspired performance by Englishman Graeme Storm prevented McIlroy from adding the South African Open to his collection of national titles. And on the two occasions he has kicked-off his year on U.S. soil, the 32-year-old Northern Irishman has come up with top-four finishes. Clearly, in his case competitive rust is only rarely a factor after the holiday break.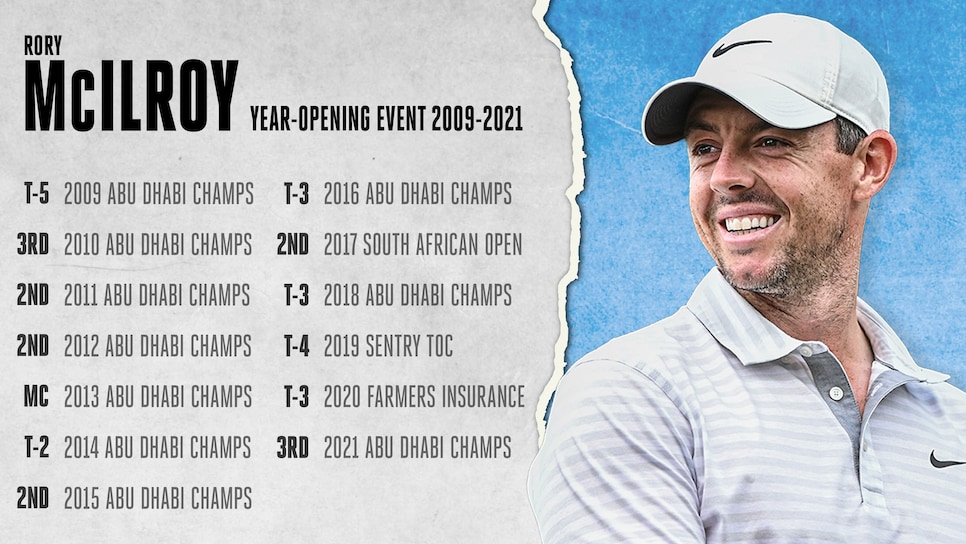 So what can we expect this week? Given all of the above, surely more of the same on a course that will give McIlroy room to breathe off the tee. The bigger and longer-term picture remains fuzzier, however. Almost eight years have passed since his last major victory. And last year he contended only at the U.S. Open, before performing well below his best at the Ryder Cup.
As ever then, legitimate questions hang over the man most observers view as the most naturally talented member of golf's elite. Perhaps only one thing is for (pretty) sure. Come Sunday afternoon, he will at least contend for the title. Because, first time out, he nearly always does.