no worries
Rory McIlroy made a savage joke about Phil Mickelson's alleged gambling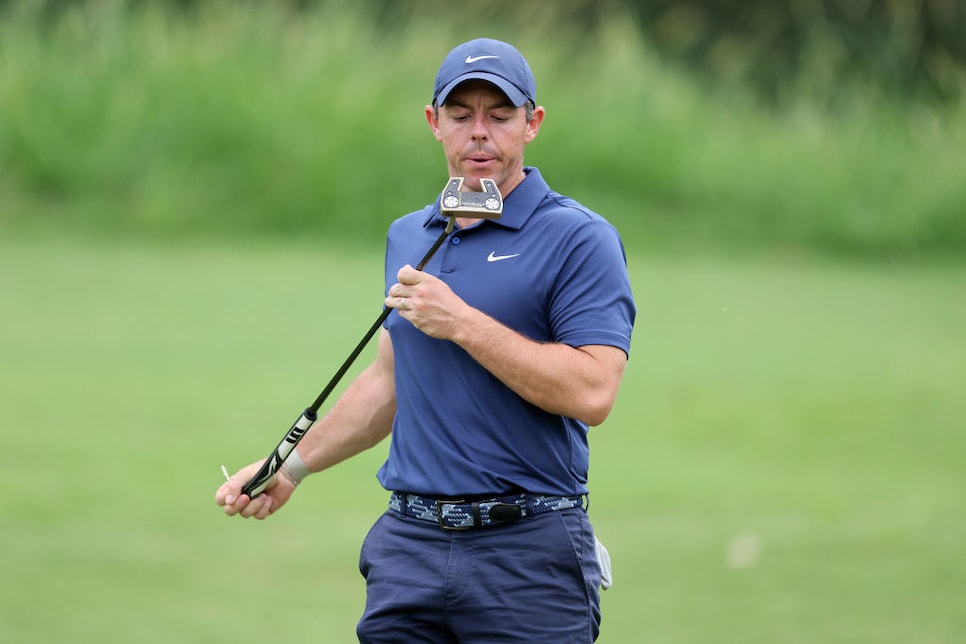 The Ryder Cup remains six weeks out, but Rory McIlroy just scored the first point.
McIlroy is playing in the PGA Tour's playoff event in Memphis this week. However, the talk of the golf world Thursday was a book excerpt from sports bettor Billy Walters on Phil Mickelson. Walters made a number of accusations toward Mickelson, among them that Mickelson attempted to bet on the Ryder Cup. For his part, Mickelson denied the claim.
That didn't stop McIlroy from delivering this savage barb when asked about the book following his Thursday round:

Q. The talk of the golf world is this book excerpt that came out about Phil Mickelson. I'm curious what your reaction, what the reaction in there was when you read about it.
RORY McILROY: At least he can bet on the Ryder Cup this year because he won't be a part of it.

Good gravy.
McIlroy and Mickelson have been feuding since the advent of LIV Golf, and it should be noted that Mickelson once took a Ryder Cup shot at McIlroy. Before the 2014 event, Mickelson joked that "Not only are we able to play together, but we also don't litigate against each other. So that's a real plus," a reference to a lawsuit between McIlroy and Graeme McDowell. It took him a decade, but credit McIlroy for finally get in a retort.