The Loop
Romain Langasque ties Masters amateur records in Sunday round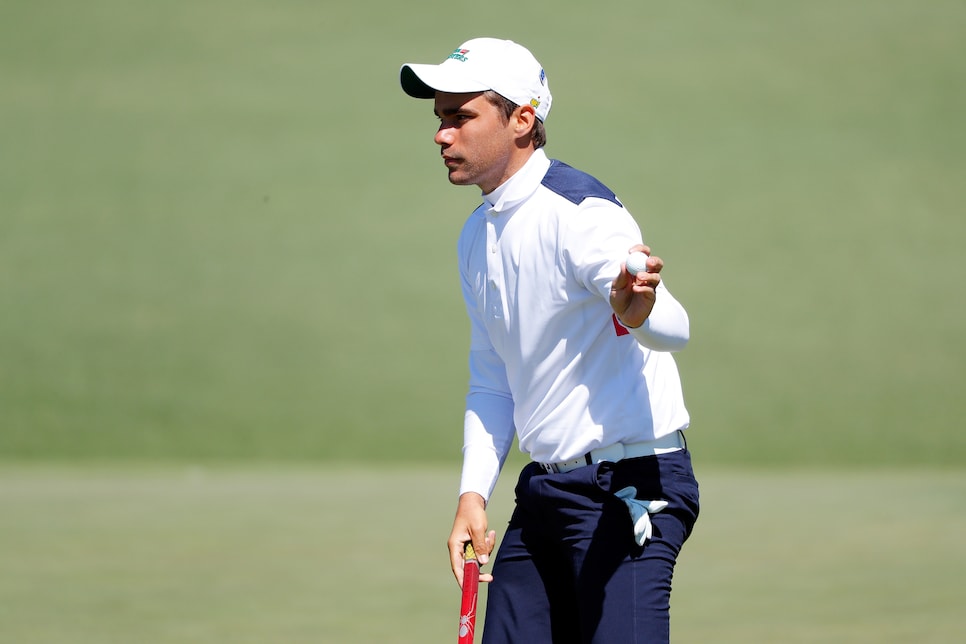 The performance of an amateur has been the talk of the 2016 Masters tournament. On Sunday, that storyline continued. Only this time, the player in question wasn't Bryson DeChambeau.
Romain Langasque, who earned an invite to Augusta National thanks to winning the 2015 British Amateur, recorded five birdies on the back to fire a second-nine 31. Langasque, 20 years old from France, finished with a four-under 68.
The 31 tied Casey Wittenberg's 2004 record for lowest back-nine score by an amateur, while the 68 matched the 1947 mark of Frank Stranahan for best fourth-round score. (For those wondering, Ken Venturi owns the best 18-hole score by an am with a 66 in 1956.)
Save for issues on Saturday in fierce conditions -- he limped in with an 83 on the day -- Langasque had a fine Masters debut, shooting 74-73 to reach weekend play. Coupled with making the cut at last year's British Open, Langasque has given golf fans a taste of what's to come when he turns pro.