The Loop
Roger Federer vs. Rafael Nadal? Serena Williams vs. Venus Williams? Tiger vs. Torrey? 5 things to watch this weekend
The return of Tiger Woods to the PGA Tour has been the focus of golf fans this week, but there are also some special comebacks happening in pro tennis. Here's our list of five things to watch this weekend -- or if you're lucky enough, five things to watch and talk about on the golf course this weekend.
1. Tiger Woods vs. Torrey Pines: Well, maybe. Woods first has to make it to the weekend for us to watch him and he likely needs a great second round after a Thursday 76 at Torrey Pines left him near the bottom of the Farmers Insurance leader board. In any event, this is the first big tournament of the year and a great opportunity for golfers to shine as football fans wait for next week's Super Bowl.
2. Roger Federer vs. Rafael Nadal: Tennis fans have a dream Australian Open final after these two legends made unlikely runs through their respective brackets. This will be the ninth time these tennis titans have clashed in a Grand Slam final (Nadal has won six of the eight matches), but it's the first time since the 2011 French Open.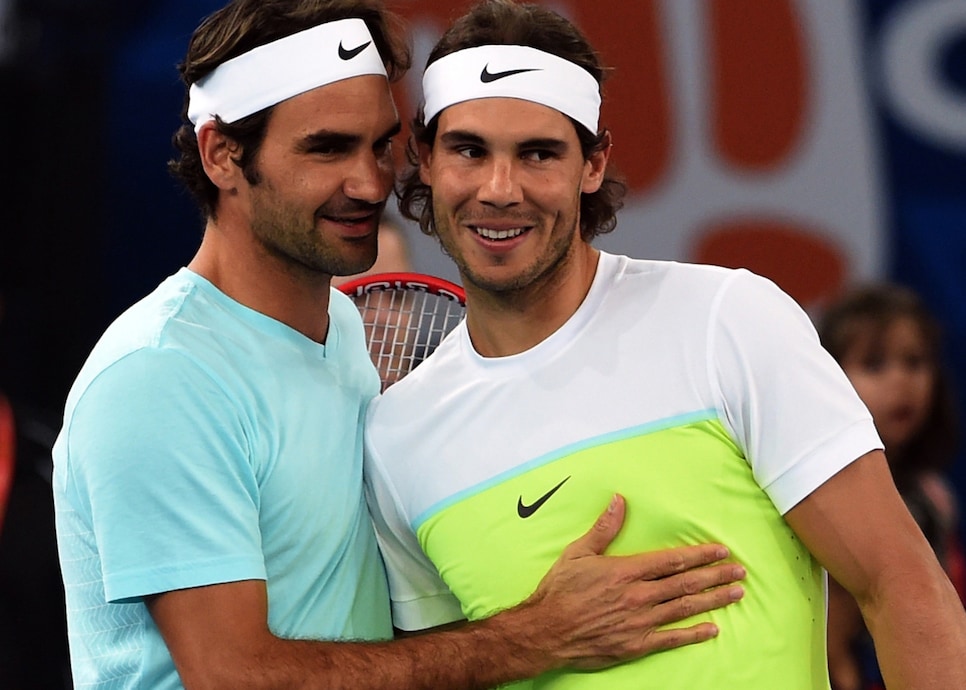 It's a surprise to see either of them in this spot, but especially Federer, who at 35 is the oldest player to reach a Grand Slam final in more than four decades. If Tiger's not playing on Sunday, he'll be watching his buddy -- and hopefully, drawing some inspiration.
3. Serena Williams vs. Venus Williams: Seriously, what is going on in tennis?! Even crazier than Federer-Nadal is this matchup of the Williams sisters. This used to happen on a regular basis, but the two haven't met in a Grand Slam final since 2009. The two have met eight times with Serena winning six of those matches.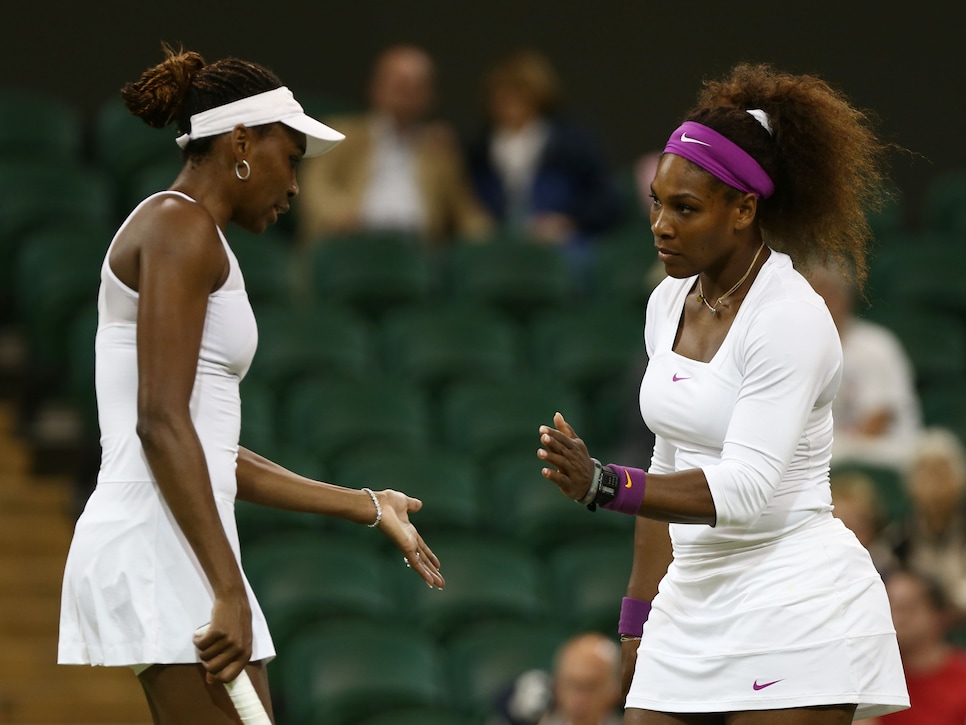 "After everything that Venus has been through with her illness and stuff, I just can't help but feel like it's a win-win situation for me," Serena, 35, said of Venus, 36. It's a win-win situation for sports fans. Well, other than the fact that both matches will start at 3:30 a.m. ET (The women's final on Saturday and the men's final on Sunday). But hey, that's what DVR is for!
4. Thunder vs. Cavaliers: The reigning NBA champs come in slumping and with star player/GM LeBron James calling for changes. However, the Cavs still have a 19-5 record at home and a comfortable lead in the Eastern Conference standings. More importantly, this is one of just two meetings between two of the most likely candidates to win NBA MVP. Despite being snubbed from being a Western Conference All-Star, Russell Westbrook is the league's leading scorer and is averaging(!) a triple-double. He'll be extra motivated to put on a show on the King's court.
5. The NFL Pro Bowl: Just kidding. We're waiting for the real game next week.