The Loop
Roberto Castro gets up-and-down from a leather loafer in playoff
It will go down on the scorecard as just another bogey on the brutish par-4 18th hole at Quail Hollow, but boy, what a bogey it was. Roberto Castro managed a 5 in a playoff despite hitting his ball into a creek and someone's shoe on consecutive shots. What an unusual -- and entertaining -- way to um, polish off a golf tournament.
Castro drew the honor on the tee in sudden death against James Hahn and pulled his drive into the creek. After taking a drop, he hit his next shot into the gallery right of the green. Somehow, Castro's ball hit off a spectator's cheek and fell into a fan's leather loafer. Here's what Castro saw when he got to his ball: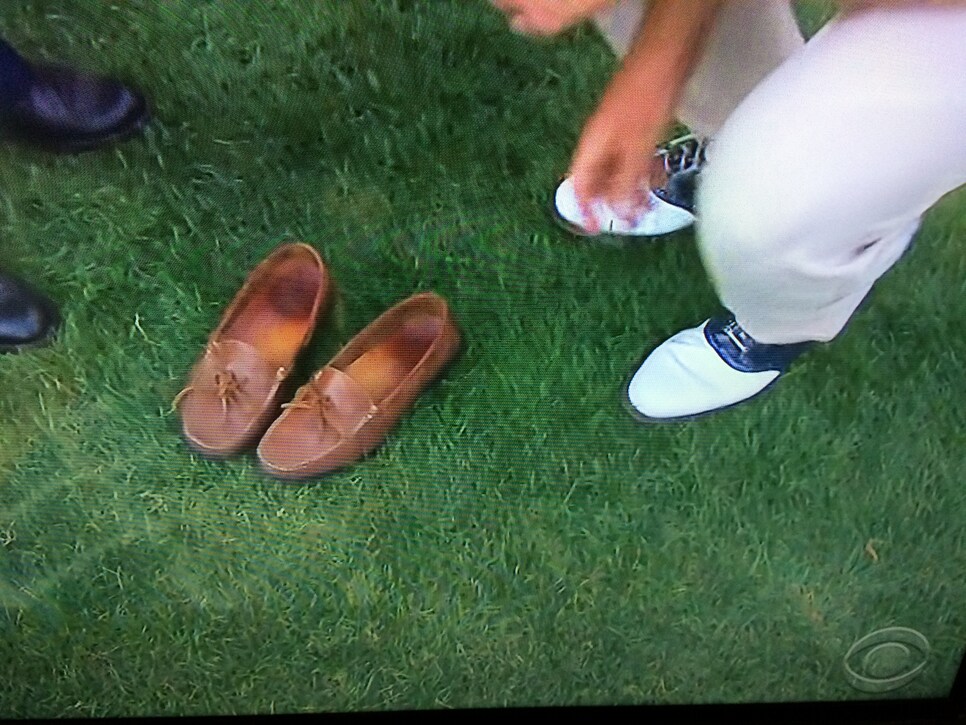 Fortunately, the rules of golf permit a free drop in such a situation. Here's Castro removing his ball from the loafer: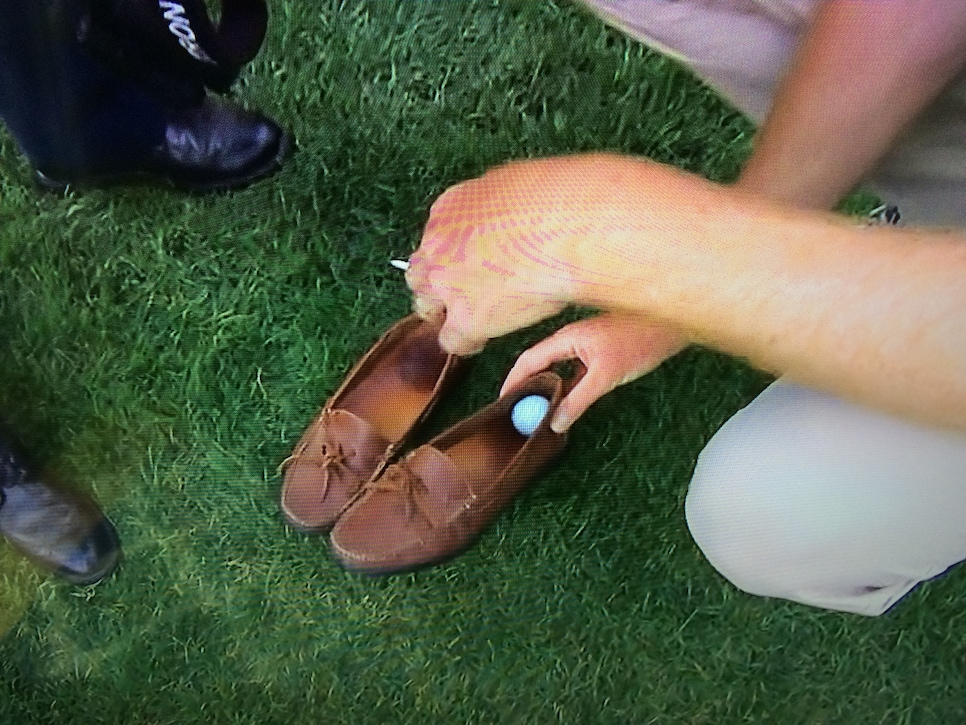 And here's the barefooted fan grabbing his shoes back: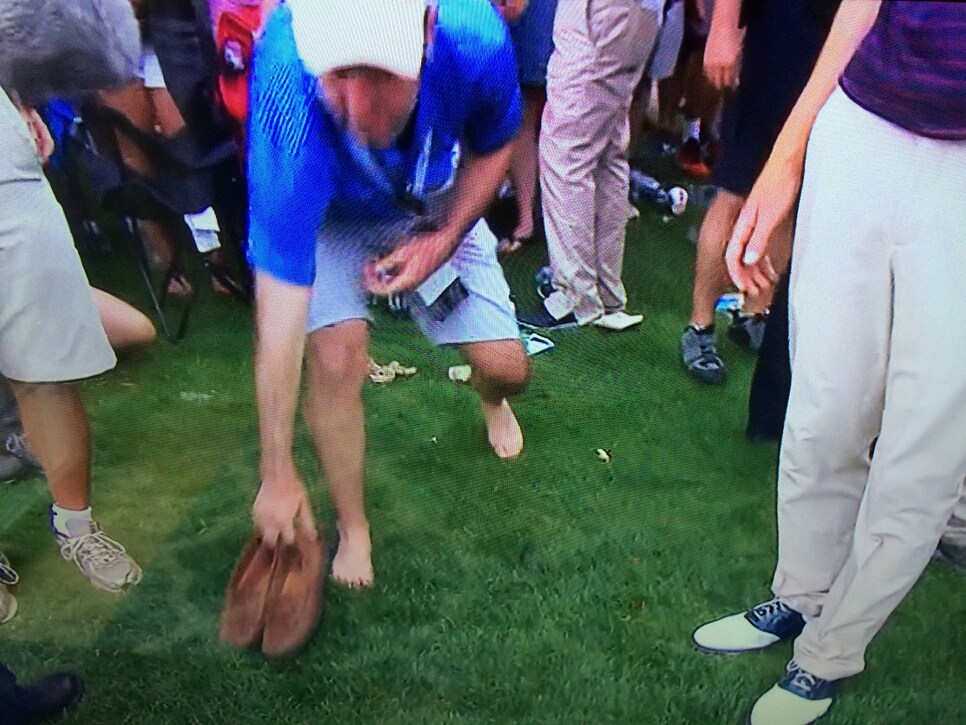 And yes, Castro was allowed to clean the ball before hitting his shot.
CBS' Nick Faldo pointed out the irony of the situation with Hahn being a former shoe salesman. After getting to place the ball, Castro, knowing he probably needed to hole it for par with Hahn on the green in regulation, gave it a good run.
"It's the exact shot you want if you have to make it," Castro said after. "About 10 feet from it, it looked really good."
Castro's shot ran by about eight feet, but he made the comebacker to keep his hopes alive. Unfortunately for him, it wasn't enough, though, as Hahn made par to win his second career PGA Tour title while Castro remained winless.