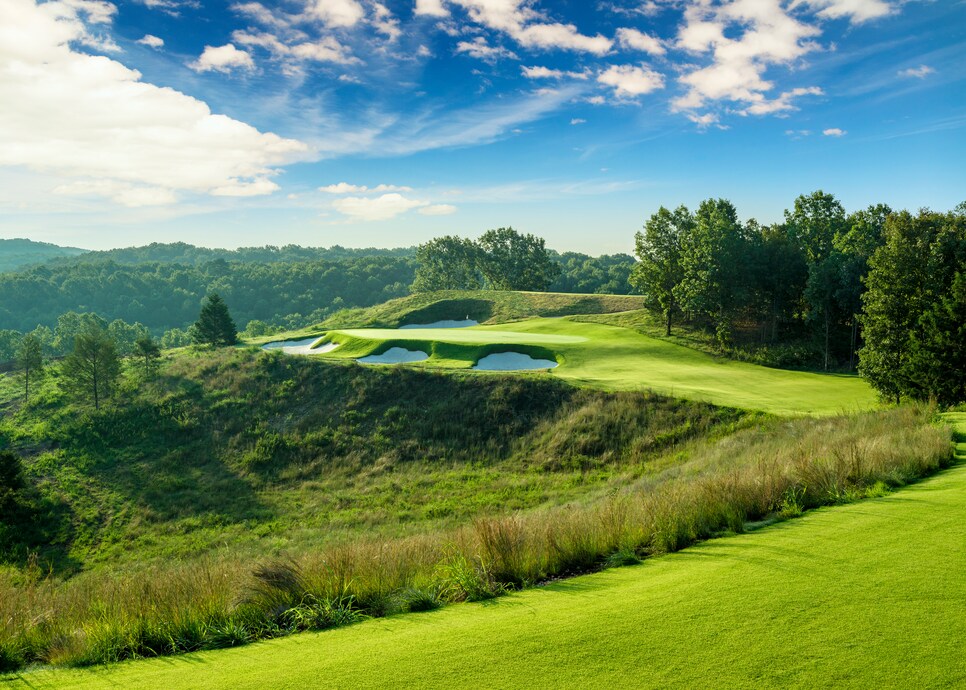 You don't need to be an Ozark mountain daredevil to play Ozarks National in Hollister, Mo., but on some tee boxes you'll feel like one. At least six holes teeter on the edge of escarpments, a kettle hole must be carried to hit the par-3 eighth green, the par-3 12th sits on the far edge of a canyon, and an even wider, deeper gulch lies just off the tee on the long par-4 13th. It's all a bit surprising, coming from the architectural team of Bill Coore and Ben Crenshaw, who normally espouse the ground game first. But their clever use of rugged topography is what makes the 7,036-yard, par-71 Ozarks National (golfbigcedar.com) so intriguing. More thrills can be found at the Gary Player-designed Mountain Top 13-hole par-3 next door, with holes chiseled onto benches of rock. A new Tiger Woods design, Payne's Valley, in a valley below will open this fall. Nearby are Buffalo Ridge Springs by Tom Fazio, with real buffalo in the rough, and Top of the Rock, the most spectacular nine-hole par-3 course ever fashioned by Jack Nicklaus.
Coore and Crenshaw make clever use of rugged topography.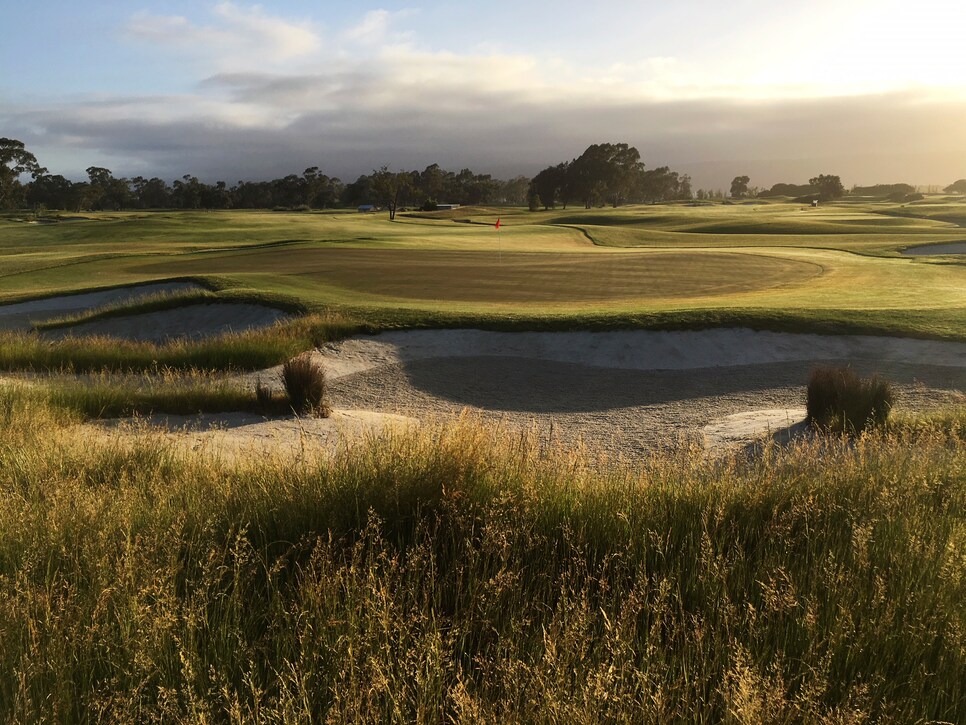 Parts of the south course at Corica Park, next to California's Oakland-Alameda Airport, used to be below sea level, and every rain resulted in soggy, squishy turf. But now the course has been elevated by as much as 12 feet, using sand dredged from the Transbay tunnel project. Architect Rees Jones and associate Steve Weisser have designed a wonderfully playable layout of 6,874 yards, par 72, with generous Bermuda fairways, graceful bentgrass greens and clusters of tall eucalyptus. At the urging of project manager Marc Logan, an Aussie, the bunkers are reminiscent of those found in the Australian Sandbelt. With firm turf that drains well, Corica South (coricapark.com) is now an East Bay must-play.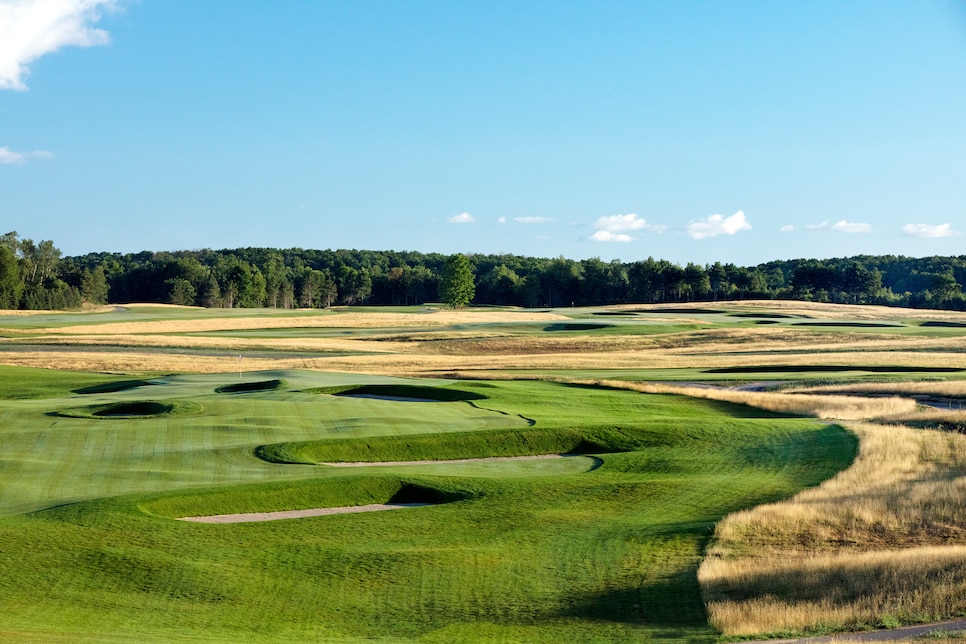 The south course at Arcadia Bluffs gives new meaning to the phrase "straight shooter." The 7,412-yard, par-72 companion to the Michigan resort's Bluffs Course (ranked No. 68 on America's 100 Greatest) is architect Dana Fry's homage to the Seth Raynor architecture of Chicago Golf Club. Greens are rectangles, squares and trapezoids. Wide, thin bunkers sit perpendicular to the line of play. Long skinny bunkers run diagonally. Fairways are uniform widths. You might not notice all the geometric precision of these features as you play, but you'll sense it. The comforting lines and angles of Arcadia Bluffs South (arcadiabluffs.com) make it one of the most inviting new courses to come along in quite a while.