The Loop
Rickie's rested, ready and not too tired from acting alongside an Oscar winner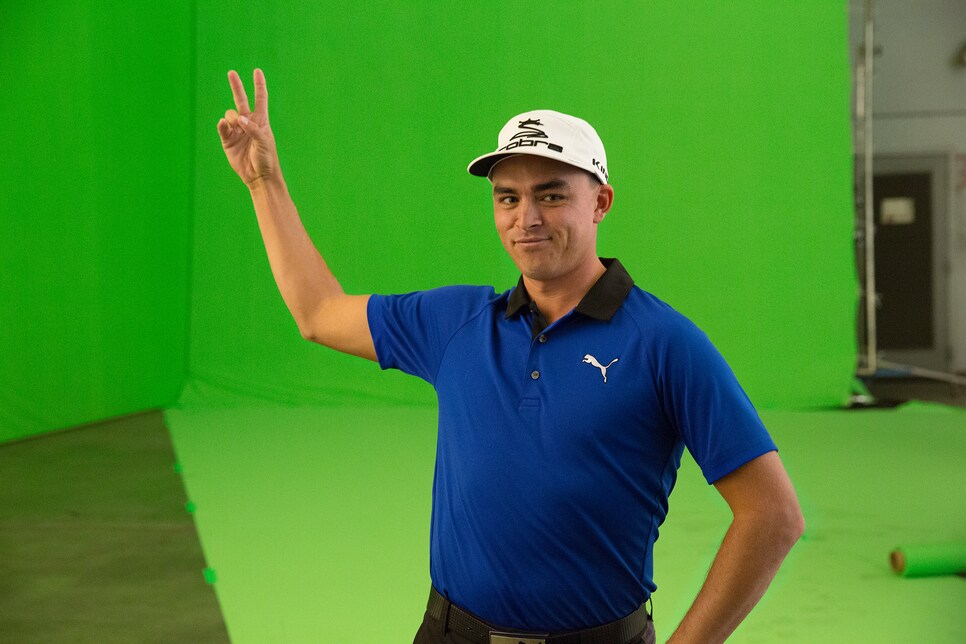 LA JOLLA, Calif.—Fresh off his 8,000-mile flight from Abu Dhabi, Rickie Fowler says he "stayed horizontal for 12 to 13 hours" on the return to San Francisco before jetting to La Jolla's Farmers Insurance Open.
Playing in what is as close as the Temecula, Calif. native can call a hometown event, Fowler faced a an interview room that filled up in advance of his arrival, something only Woods and Mickelson have managed in the past here. Fowler was asked inevitable questions about a Big Four in golf and winning a major in 2016. His answers will have no impact on your life.
However, in light of Jordan Spieth's recent admission of travel fatigue, Fowler did sound pleased with his schedule management despite high demands and an intense amount of global travel.
"I think that's a big thing that a lot of people outside the ropes don't really understand as much as far as what it takes to compete on a high level week in and week out," Fowler said. "So, I know Jordan knows what's best for him, I feel like I've done a good job of managing a lot of that the past couple years and it's going to be an ongoing thing, especially this summer, because it is a busy year having the Olympics involved."
Less taxing was Fowler's appearance in a new Farmers Insurance ad alongside Oscar winner J.K. Simmons. As part of the "Hall of Claims" campaign centered around Simmons' familiar cranky professorial character from previous Farmers ads, Fowler stands beside the legendary character actor, delivering one short line. After debuting the ad for the assembled scribes and local television crews, Fowler was heckled for his, well, minimalist performance.
"I'm a golfer, not an actor, all right,: he said. "I feel like I delivered my line just fine."
The World No. 4 is rested and ready to restart his day job Thursday at Torrey Pines North alongside two far less dynamic stars of stage and screen: Patrick Reed and Hideki Matsuyama.