The Loop
Rickie Fowler was greeted by a familiar face on his way to the 1st tee
If you're a Rickie Fowler fan, it's tough to get noticed by Rickie Fowler these days. Do you cheer extra loud? Good luck being heard over his massive galleries. Do you dress like him? You might have a better chance of standing out in his crowds if you don't.
But on Thursday, one clever fan clearly got Fowler's attention as he walked to the first tee at Congressional. All it took was her holding up a huge cut-out of Fowler's face: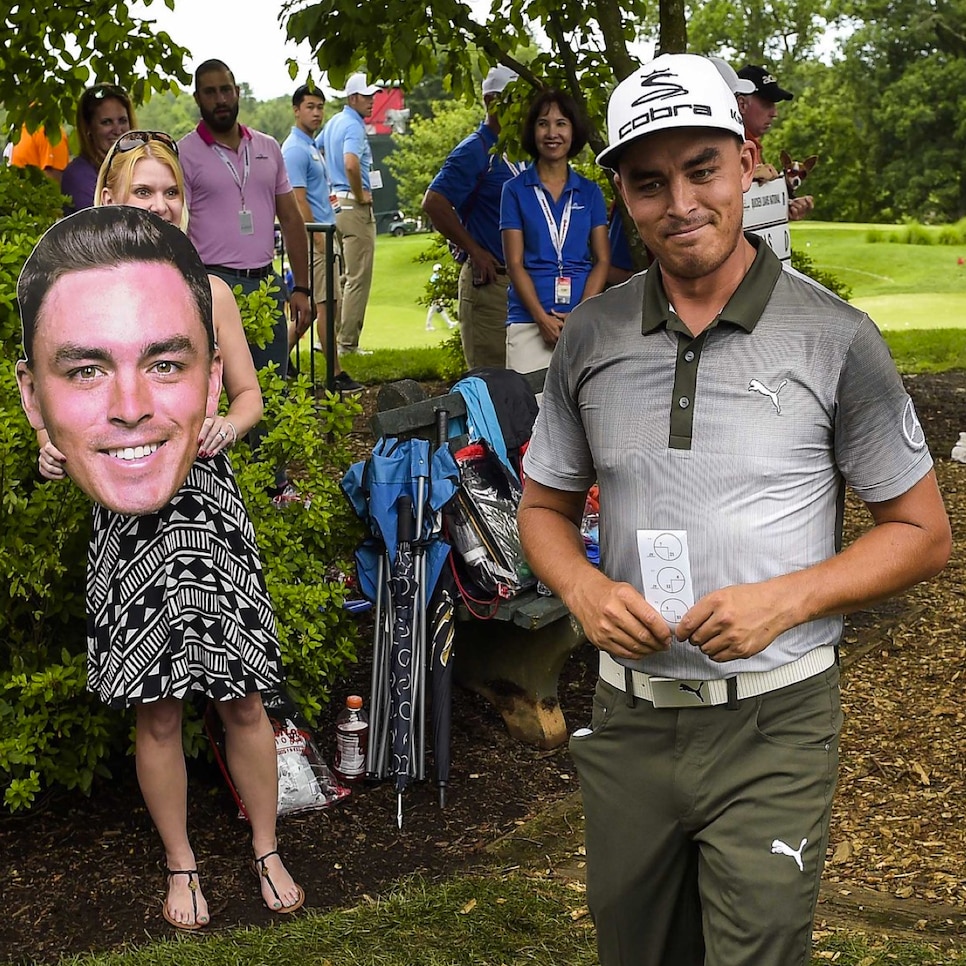 OK, so it also didn't hurt that the fan was practically on the tee box. Unless your ticket/pass gives you that kind of clearance, don't try this at home. . .