The Loop
Rickie Fowler takes four shots to get out of a bunker, makes quadruple bogey
Fortunately for Rickie Fowler, there doesn't seem to be video of his bunker disaster in the opening round of the PGA Championship. There are, however, photos. And witnesses.
Rickie in some serious trouble on 3. He's blocked from view, but looks like this might he his 4th try out of bunker.
You would be correct, Doug. Fowler was cruising along at three under through his first 11 holes when he pulled his tee shot on the par-3 third left into one of Whistling Straits' 1,012 bunkers. Here's his first attempt: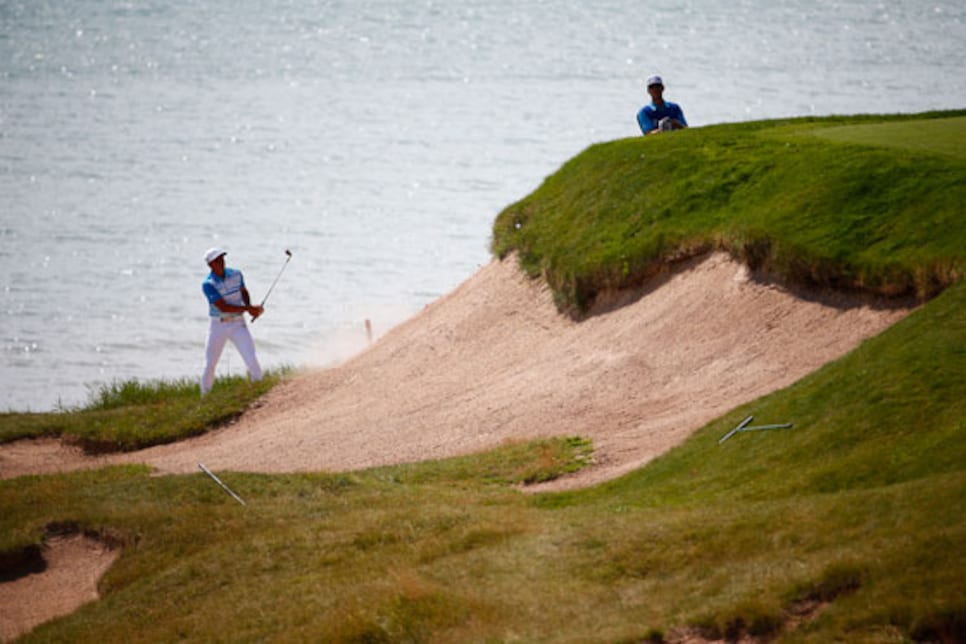 Ouch. And here's his fourth:
Fowler wound up making a quadruple-bogey 7 on the hole, which wiped out most of the good work he did in making six birdies on the day. After posting a one-over-par 73, Fowler certainly isn't out of the tournament, but he'd probably be wise to stay out of that trap for the rest of the week.