Putting
Putt Better With Two Grips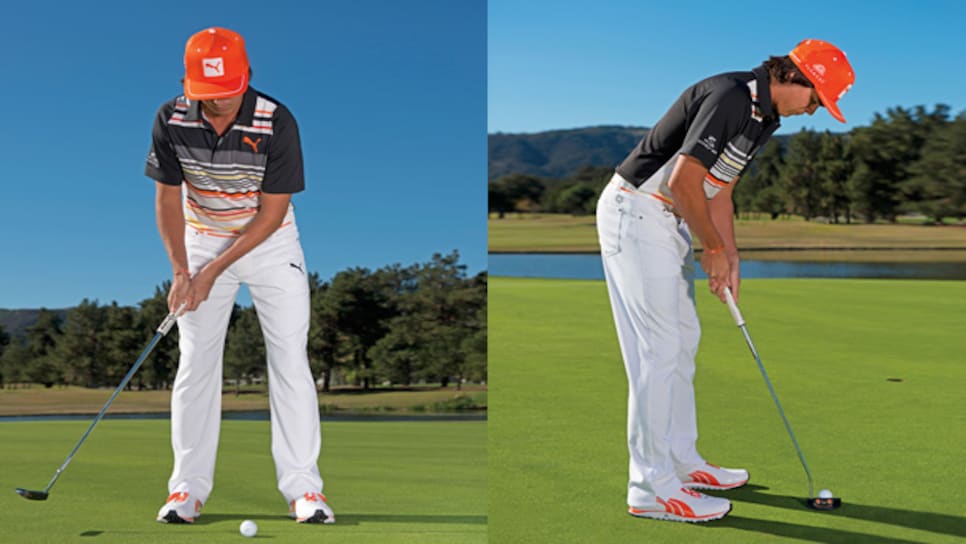 Left: 'On long putts, I like my standard grip.' Right: 'At close range, I switch to cross-handed.'
I switched to a cross-handed, or left-hand-low, putting grip the week before I won my first PGA Tour event, the Wells Fargo last year. Sometimes a change like this simply freshens the mind, but when I saw it on camera I could see the switch was actually improving my stroke, with the putterhead staying on line through the impact zone longer. All great, but I began missing the feel my old grip gave me on longer putts. So I've come up with a strategy that lets me have the best of both worlds. If you think your putting needs a shake-up, maybe something like this can work for you.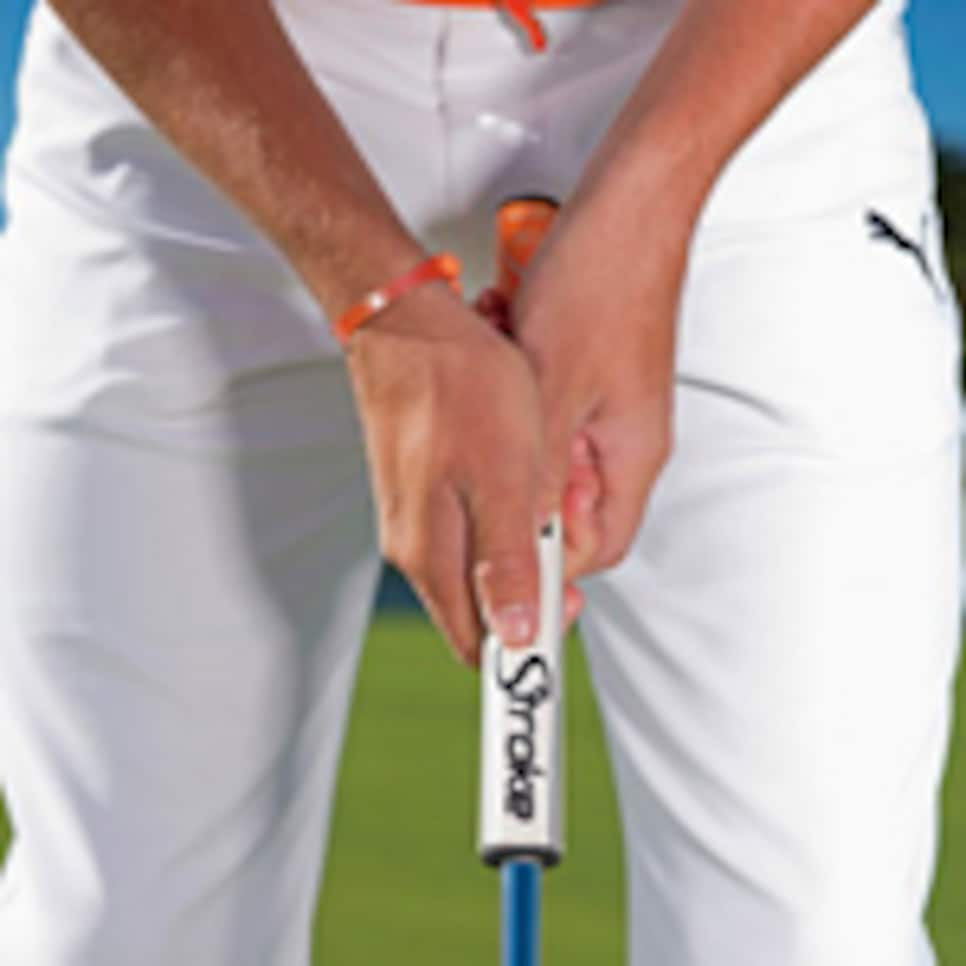 I use a traditional grip when I have a really lengthy putt or one with loads of break. For these tricky putts that I'm just trying to lag close, I have a better, more comfortable touch with the grip I've used all my life. Generally, if a putt is outside 30 feet, this is the grip I'm going with.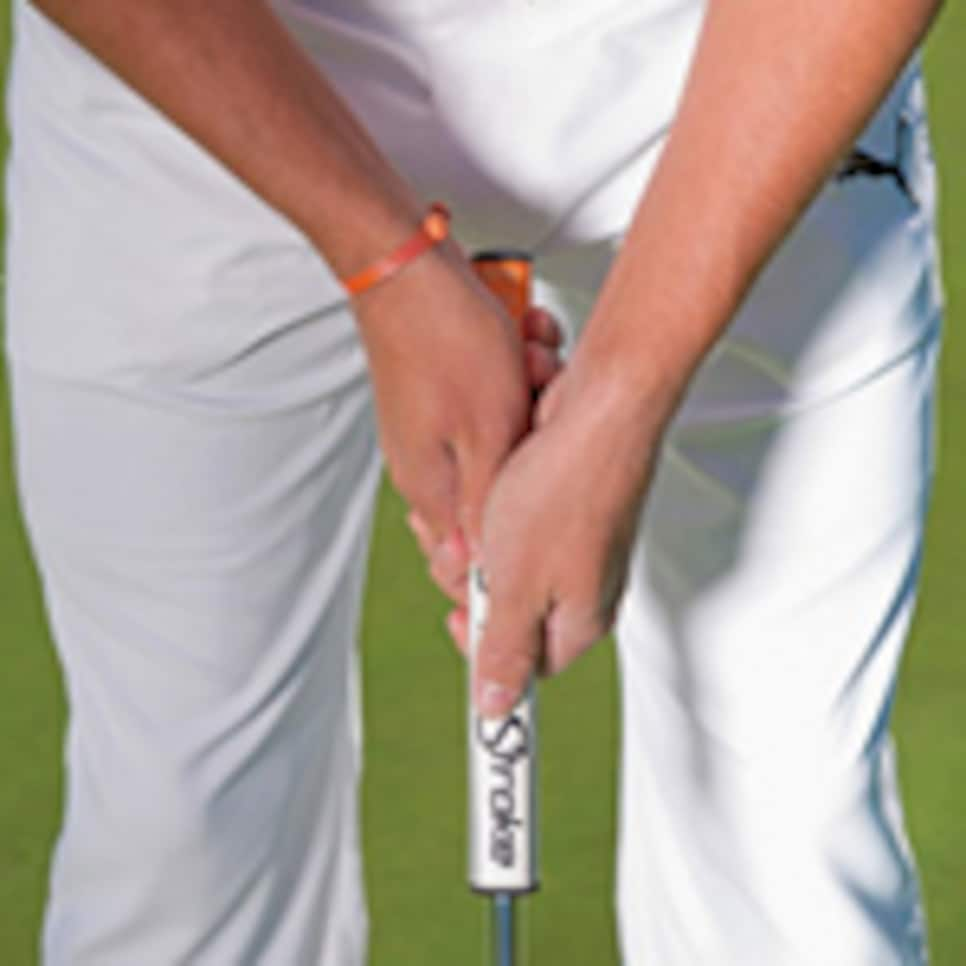 I use a cross-handed grip on any putt that I'm trying to make. What I like about this method is how it naturally positions my right forearm closer to my body than my left forearm. This tucks my right elbow against my side and gives me a really solid feeling through the stroke. Ten-footer for birdie on the left edge? Bang.