The Loop
Rickie Fowler puts himself in position again at a major
Rickie Fowler's record in 2014 looks like the perfect step in a major champion's developmental chart.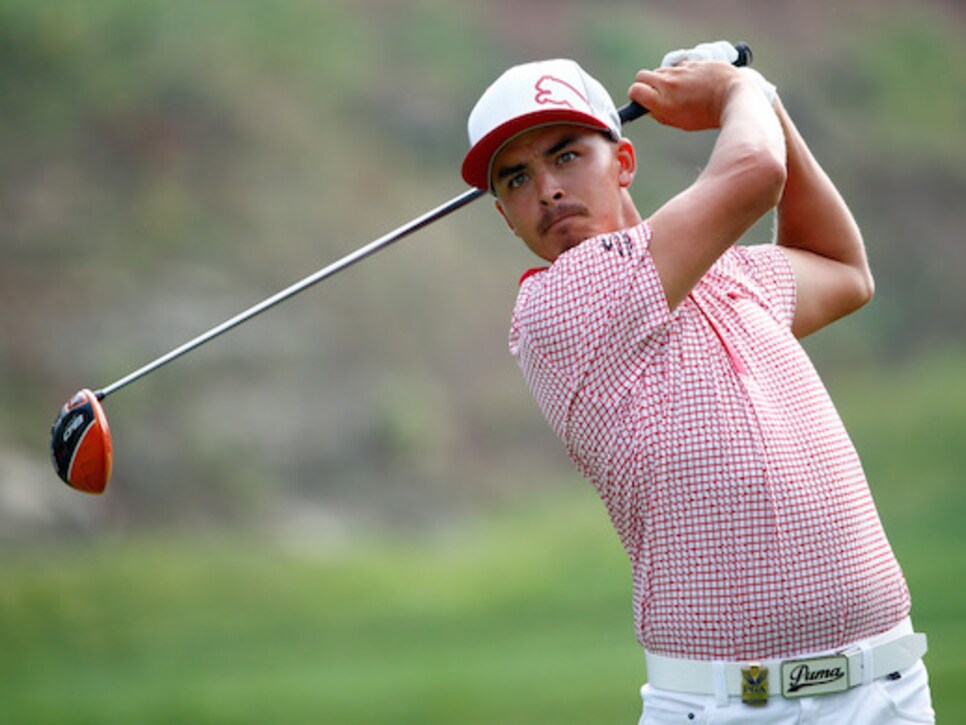 He's had the most consistently excellent results in the biggest events, finishing tied for fifth at Augusta and tied for second at both the U.S. and British Opens.
And at Valhalla, he's in position yet again, sitting two shots behind leader Rory McIlroy after shooting 66, Friday's second-lowest round.
"I'm pleased where my game's at," said Fowler, who made eight birdies Friday. "The round could have been better, but I'm pleased with it and my position. If I can clean a few things up, it can be a pretty fun and exciting weekend."
The knock on Fowler had been that he received more attention than his results warranted. His lone PGA Tour win came in 2012, and he's six months older than McIlroy -- who is No. 1 in the world and working on his fourth major title.
Improving his performance at majors was the main reason Fowler started working with Butch Harmon early this year, and the results have spoken for themselves.  "It's been a lot of fun to go through the majors this year and to come out and reflect on each one as well," Fowler said. "It feels like I've gotten better at each one, and I have felt more and more comfortable every time. A lot of it has been playing the weeks before and going through a bit of a checklist to see where my game was, and what needed a little bit of work -- and maybe spend a little more time on a certain thing so I don't have as much prep work the week of the event."
All that's left is to break through and win -- something McIlroy has been making difficult the last month and half.
"He's the best player in the world right now, and a lot of that is his confidence in how he's driving the ball," Fowler said. "I just have to keep going through the process and focus on hitting every golf shot. This week, my mental approach will be making the right decisions and that I'm fully committed to hitting the right golf shot at that time."