The Loop
Rickie Fowler is auctioning off those sweet shoes he wore at the Arnold Palmer Invitational
Rickie Fowler didn't walk away from the Arnold Palmer Invitational with the coveted red cardigan, but he walked around Bay Hill wearing the week's second-most-talked-about piece of wardrobe. How about these flashy shoes that also payed tribute to The King?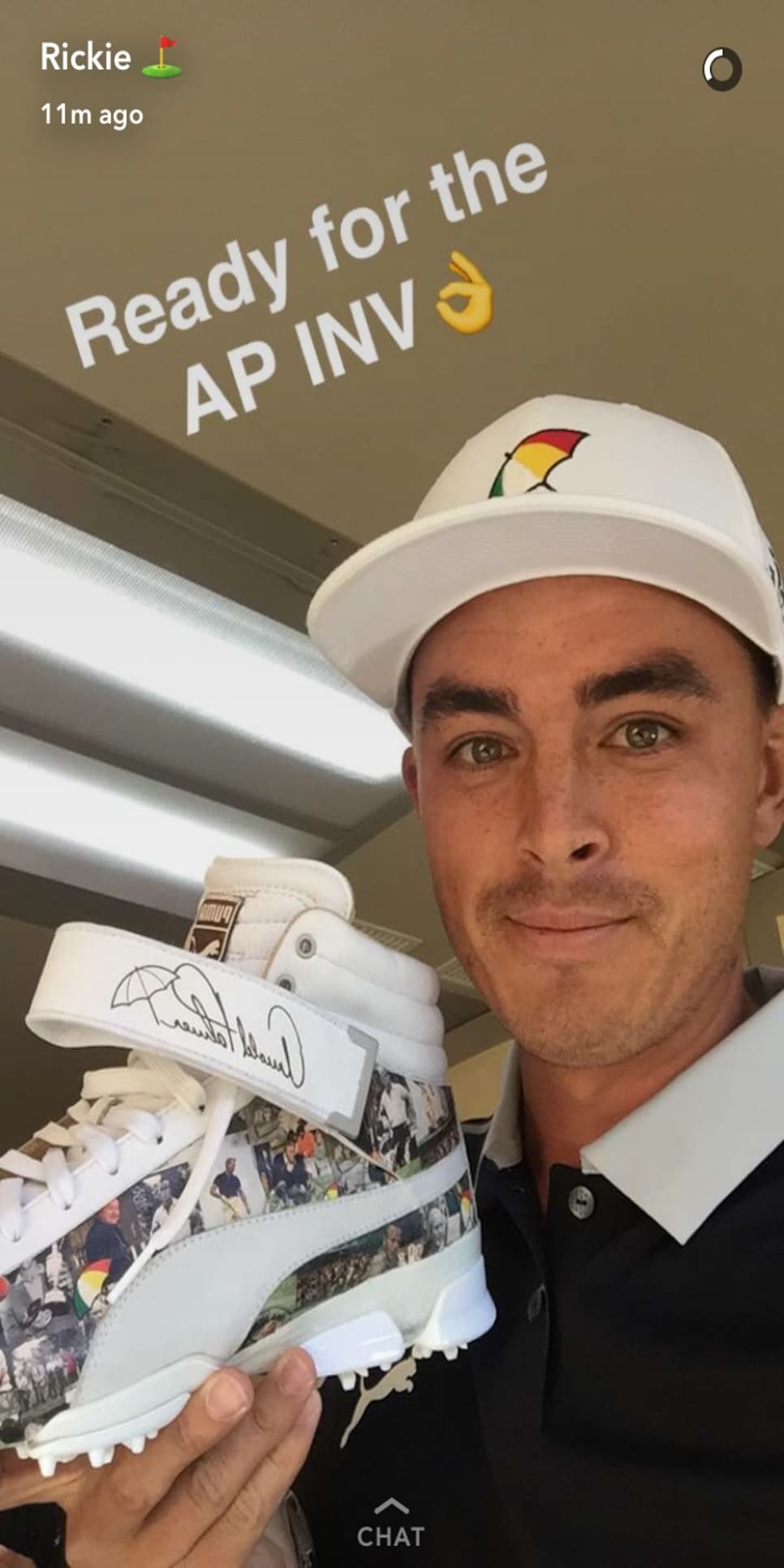 Well, now a signed pair can be all yours. You just have to hurry. And be willing to spend a LOT of money.
On Tuesday, Fowler announced he's auctioning off the high-tops. And the bidding escalated quickly.
So get those bids in quick (Bidding ends at 6:02 p.m. ET)! Hey, it's all for charity.
UPDATE: They sold for a LOT more than $15Gs.