The Loop
Don't go there with Rickie: Fowler fires back at commenters who mock his swing on Instagram
Let's take a quick assessment of where Rickie Fowler is in his career: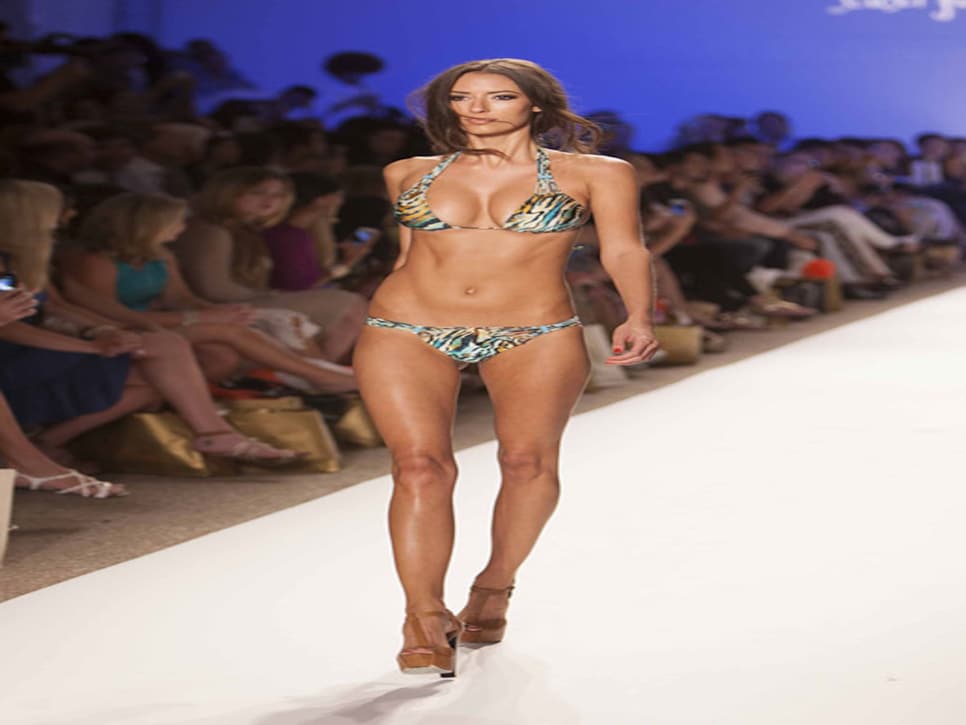 With all of this as a backdrop, you'd think Fowler wouldn't have much time for some random dudes mocking his swing on Instagram. And really we're not even talking about outright mocking, but just noting that Fowler's takeaway appeared a hair flat.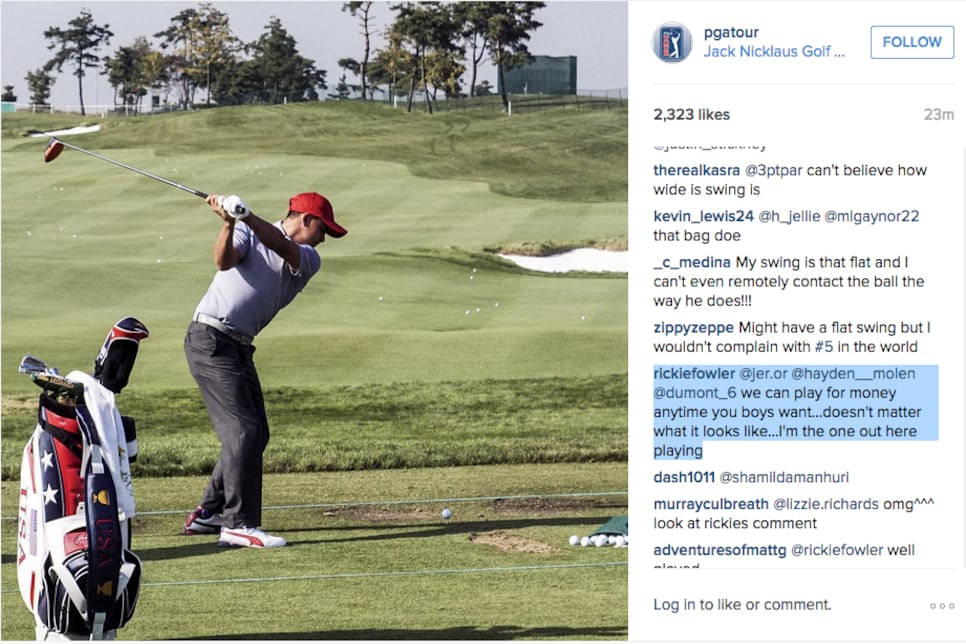 "@rickiefowler@jer.or @hayden__molen @dumont_6 we can play for money anytime you boys want...doesn't matter what it looks like...I'm the one out here playing"
That Fowler was sensitive to these comments in particular might have something to do with the fact that his backswing is an area he's addressed under swing coach Butch Harmon. In a January 2015 story in Golf Digest, Fowler said he's consciously sought to bring the club back in a more upright position:
"To keep everything unified going back, my slow-motion rehearsal thought was, I'm holding an umbrella on my backswing."
Apparently it's working. In an analysis of Fowler's swing that debuted on GolfDigest.com on Monday, Hank Haney said Fowler has "one of the most improved swings on the PGA Tour."
Shows how much those other clowns know.