Trending: Rickie Fowler attempts a Triple Lindy at Kiawah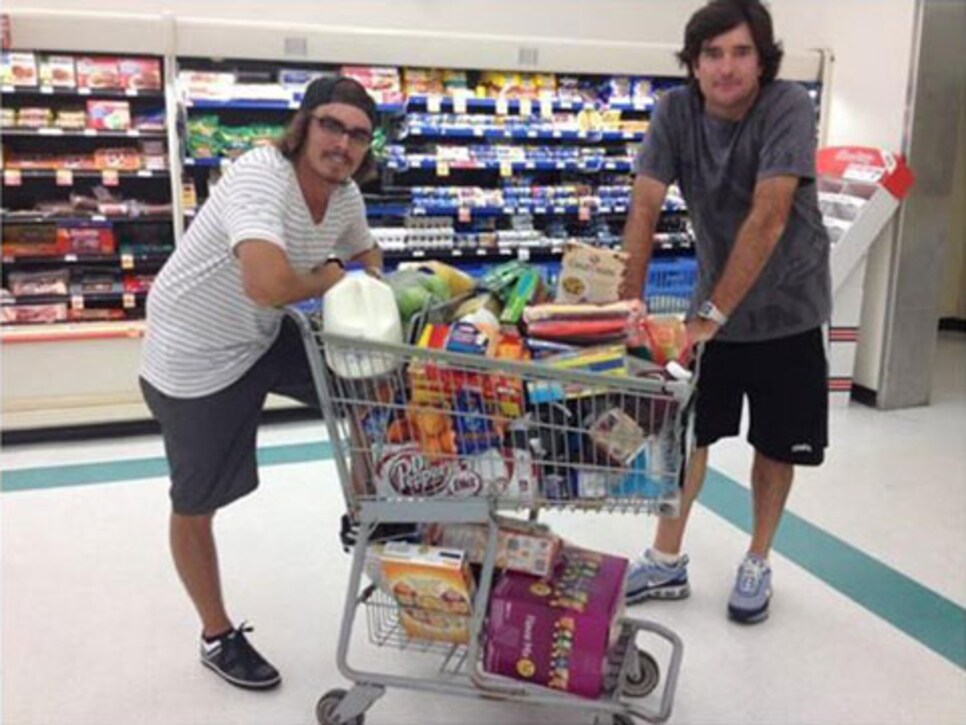 If Caddyshack is their professional life, then another Rodney Dangerfield classic, Back to School, seems to summarize Bubba Watson and Rickie Fowler's down time. The pair has been getting ready for this weekend's PGA Championship partaking in the luxury of their Kiawah surroundings. And they're making sure to let us all know how much fun they're having.
Watson and Fowler spent yesterday keeping their fans up to speed on what life off the course is like for a touring PGA professional, and apparently it includes late night snacking and jumping into the pool from your second story balcony. We don't suggest trying this at home, and in case you're wondering what a Triple Lindy is... [here].