Equipment rewind
Revisiting the time Jim Furyk won the FedEx Cup with a putter he bought for $39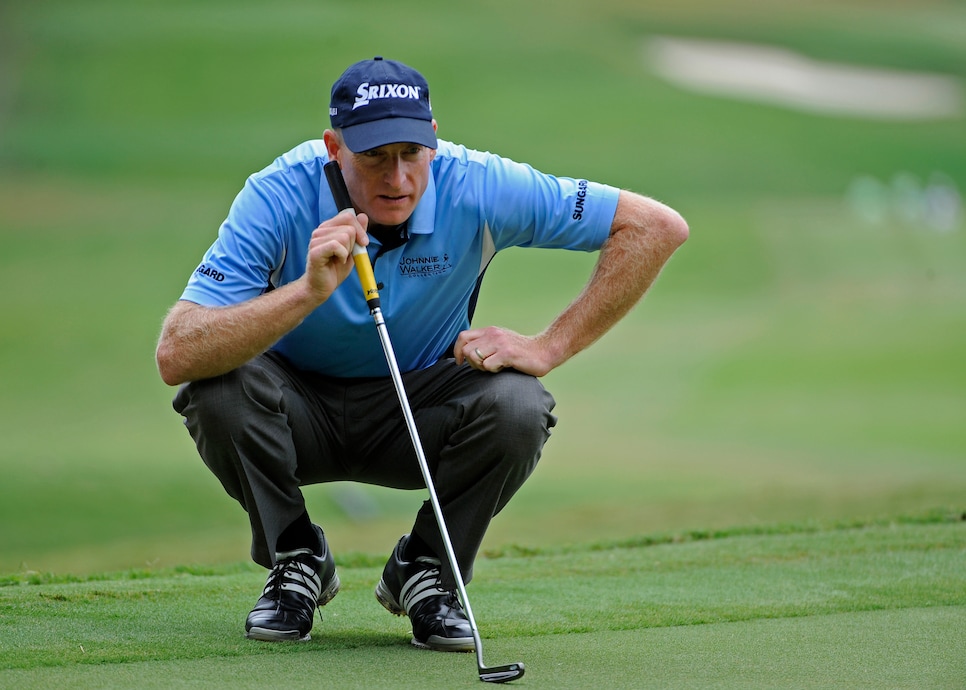 With the FedEx Cup Playoffs about to begin, let's go back to the 2010 edition when Jim Furyk made an investment that would make Warren Buffet envious.
Frustrated by spotty putting during the first three rounds of that year's Deutsche Bank Championship at TPC Boston—taking 30, 31 and 28 putts respectively—Furyk visited Joe & Leigh's Discount Golf Pro Shop at nearby Pine Oaks G.C. in South Easton, Mass., and walked out with a Yes! Golf Sophia putter—an 8802-style, heel-shafted blade with a nick on the top that appealed to Furyk's eye. The price, $39 (a discount from the $69 listed price) was easy, too. The payoff, however, was huge. Furyk used the putter to win the Tour Championship and in the process claim the FedEx Cup, a total payout of $11.35 million. It also led to Furyk's selection as PGA Tour Player of the Year.
Luckily for me, Joe & Leigh's co-founder Leigh Bader is a good friend (and longtime member of Golf Digest's Hot List retailer panel) and I was able to get some additional details.
"Mark [Petrucci, golf professional/shop manager at Joe & Leigh's at the time and now, sadly, deceased] assisted Jim as he was perusing putters in the store's Swap Shop used-club area," said Bader. "Mark helped him both in the store and for about 20 minutes on the putting green outside."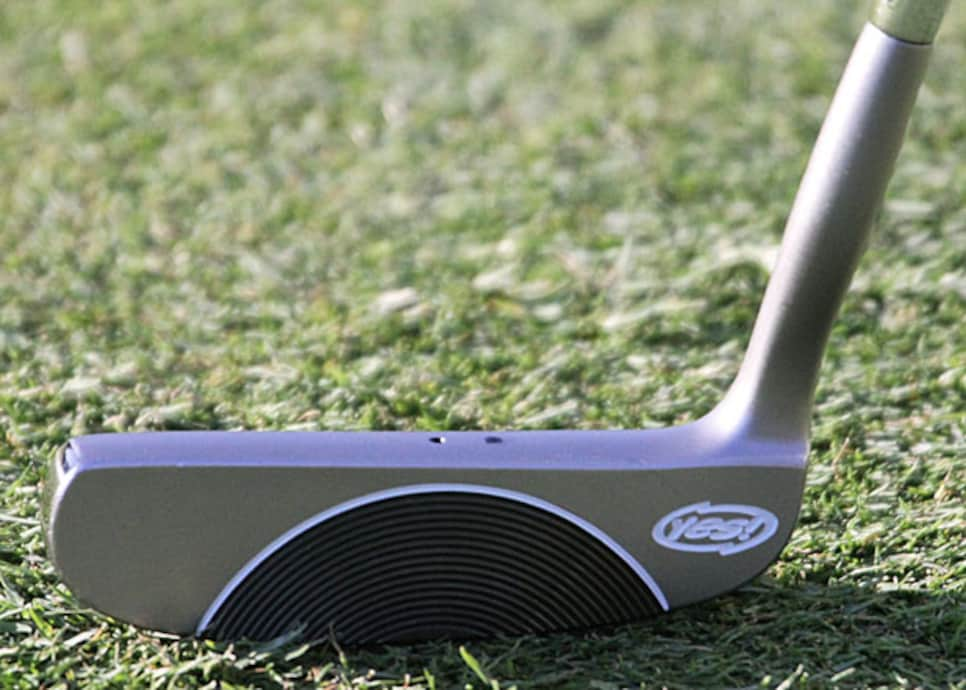 Finally Furyk found what he was looking for: A Yes! Golf Sophia, an 8802-style heel-shafted blade that had a perfectly placed nick on the topline. "They had some that were bigger, more like a mallet head that were heel shafted, but they had lines on them, and I wanted something without a line," said Furyk at that year's Tour Championship. "It was the only one in the shop of about 300 putters. At the time I didn't think it was all that pretty to be honest with you, but it's getting a lot better looking every day."
While shopping like an everyday Joe, Furyk also took the putter as is. "I never loft and lied it which is rare for me because I've always got my putters on a loft-lie machine at home, and the way the grip is on it, it might be slightly off center but that's kind of how I like it anyway," he said. "I guess we were meant to be."
As an interesting side note, the Boston Globe reported that the putter was traded in by two-time Pulitzer Prize-winning political cartoonist Paul Szep who worked at the Globe for almost 35 years.
"When Jim won the Tour Championship we were going crazy in the shop," Bader said. "Mark was laughing about giving him a discount. Mark had told him that he had two more of those putters in his own basement because he once used that model himself. He offered to go get them for back-ups. Jim thought about it for a while but finally thanked Mark and said no. After winning he might want to re-think that."