News
Behind the scenes as an excited (and slightly nervous) Bud Cauley preps for a golf tournament unlike any he's ever played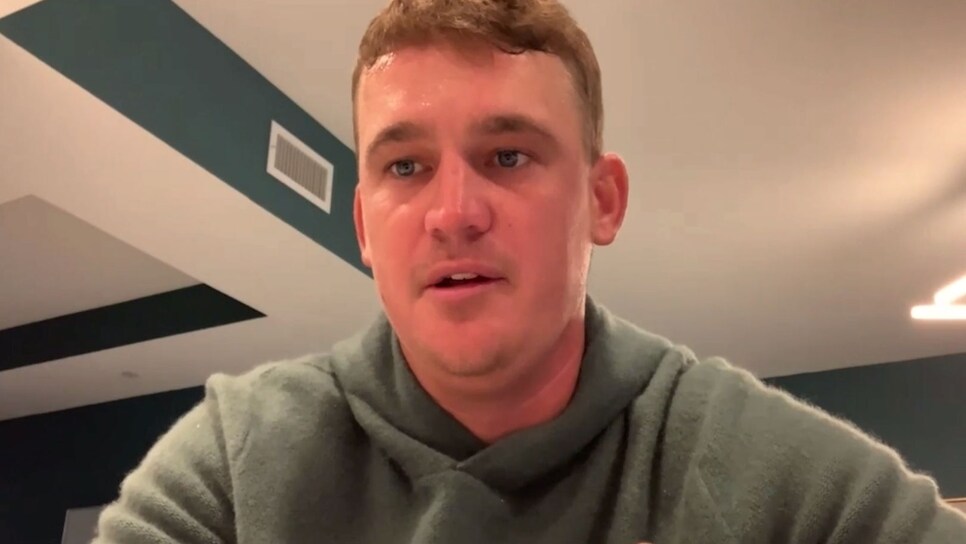 We've heard a lot about pro golfers going all-in on Peloton during the three-month PGA Tour shutdown. But for Bud Cauley, the interest in riding required him to go a little more old school as he waited out the coronavirus pandemic.
"I bought a gravel bike, and some friends and I have been going out and seeing who can go the farthest and the fastest," Cauley says, noting that he spent more than 50 hours on the bike, logging more than 500 miles.
Cauley, 30 and in his ninth season on the PGA Tour, joined the Golf Digest and GolfTV video teams ahead of the Charles Schwab Challenge to help chronicle the tour's Return to Golf and his own journey back to competition. When the 2019-'20 season left off, Cauley had played in 11 events, posting two top-10 finishes and four top 25s to rank 63rd place on the FedEx Cup points list, his highest placement since finishing 38th in 2012.
In this first installment of the video diary, Cauley shows us a little bit of the behind-the-scenes work he put in to prepare for Colonial Country Club in Fort Worth.
"[It's] nice to come back at a course where I feel comfortable," Cauley said, having played in the event five times with two top-25 finishes. "I feel like it's a place where I can compete and have a chance to win. So that's obviously been some extra motivation."
Before leaving his home in Florida, Cauley took the PGA Tour-recommended at-home COVID-19 test and was cleared to travel to Texas. He flew out early on Monday morning, excited about the week ahead but aware that it will be like to golf tournament he's ever played before.