The Loop
Rest has Adam Scott ready to make another Masters run
AUGUSTA, Ga. -- Sometimes less is more, or at least that's what Adam Scott is going with. Five years ago, when Scott won the Shell Houston Open the week before the Masters, he figured that was as good a preparation for a major as any. He was wrong, finishing well over par and never contending.
"That didn't propel me to greatness, and I was confident with my game," Scott said with a smile.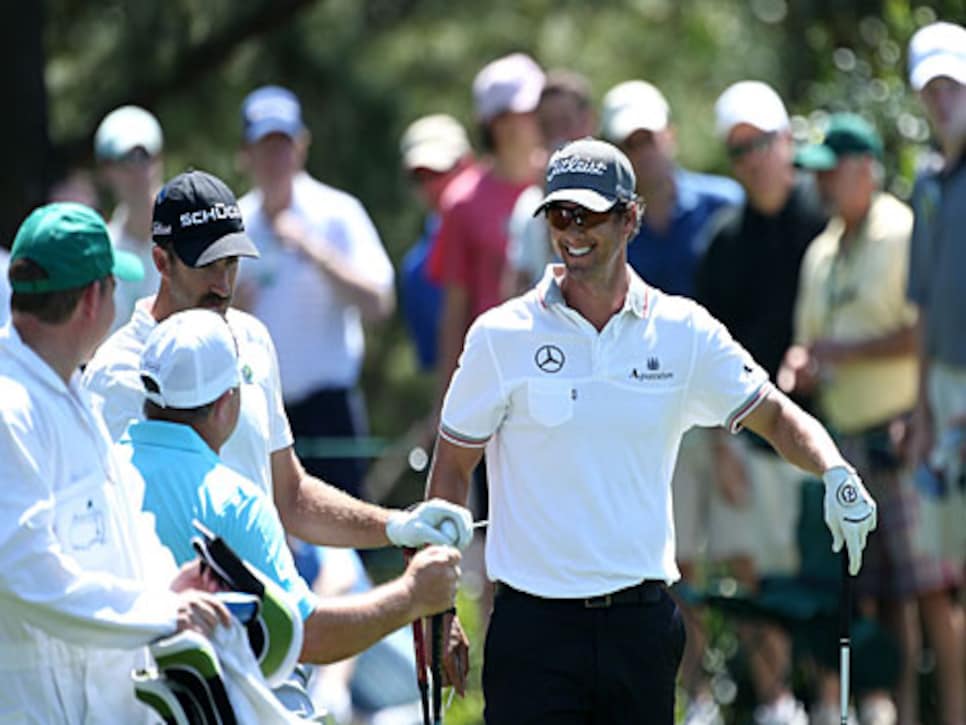 Photo by Andrew Redington/Getty Images
The 31-year-old Scott is equally as confident this year, but now it's not because of how well he has played heading into the Masters, but how little. After finishing tied for second at last year's Masters, he has employed a new strategy heading into the majors, opting to scale back his competitive schedule in hopes of feeling fresh when it matters. The Masters this week will be just the fourth PGA Tour event of the season for Scott, and the first in nearly a month. A recipe for rust? Not when you consider that Scott went into last year's tournament after three weeks off, and it produced a career-best finish in a major.
So rather than grind his way through the Florida Swing, Scott has opted for practice sessions at home in the Bahamas, with a couple of Augusta National scouting missions mixed in as well. He might not have the results to prove it, but he insists his game is as sharp as ever.
"After 10 years of playing a lot of tournaments and everything, you've got to pace yourself a little bit. Certainly to be able to peak for the right week requires different preparation. So those couple of weeks at home, hitting a lot of balls and making sure that's going to hold up for four days under major championship pressure is important," he said.