Courses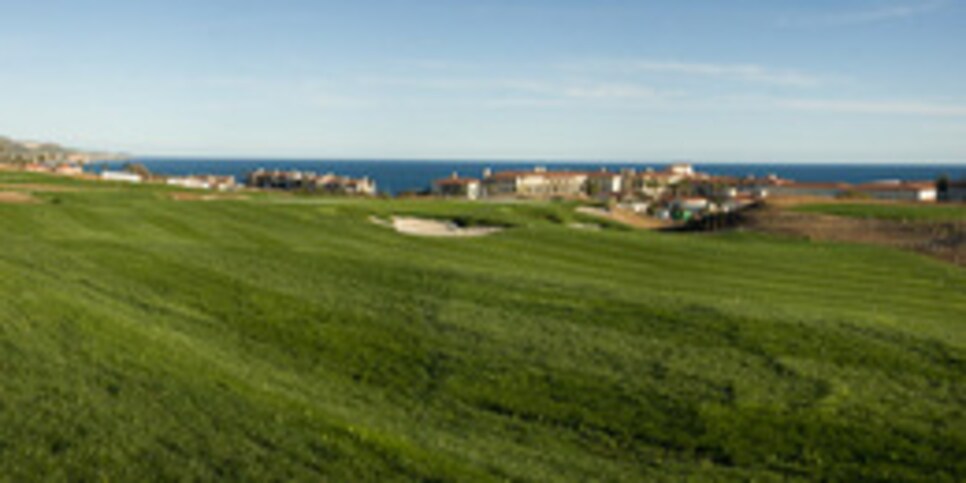 The developer of a big Southern California resort is, in effect, asking the city of Rancho Palos Verdes for a bailout, today's Daily Breeze is reporting.
The $480 million resort, Terranea, covers a little more than 100 acres on the coast. It includes a nine-hole golf course (pictured) overlooking the surf and is just three miles from Trump National.
Terranea's opening date is supposed to be June 27, but  developer Lowe Enterprises has told the city it need its help --  up to $8 million in city tax revenue -- over the next 27 months, the paper reports. The developer says it would repay the money without interest. If the city doesn't come up with the cash, the long-awaited opening may be delayed.
The problem seems to be mainly credit-related. Lowe Enterprises says it's having trouble getting lenders to cough up cash for operating capital.
Slow real estate sales at Terranea can't be helping. It has 82 private ownership units, ranging in price from $2.25 to $4.5 million.  Forty-nine have sold...but only one of them since early 2008. The others agreed to buy when the units were announced back in 2005, according to the Daily Breeze.
City Council members are going to research the request and meet again on May 26.