The Loop
Report: Tiger Woods stepping up his practice schedule
There's still no timetable on Tiger Woods returning to the PGA Tour, but more signs that the 14-time major champ is making progress with his latest comeback have emerged. Golf Digest's Tim Rosaforte reported on Tuesday that Woods has been stepping up his practice over the past two weeks with a series of four-to-five hour practice sessions at Medalist Golf Club that have included Woods playing holes at his home course. Rosaforte also said he's been told Woods "looked great, was talking to everybody in an upbeat mood, couldn't have been happier."
Two weeks ago, Rosaforte reported Woods had begun hitting drivers, something that was confirmed by Woods' agent, Mark Steinberg, at the Masters. Woods has been recovering from two off-season back surgeries and has not played competitively since a T-10 at the Wyndham Championship last August.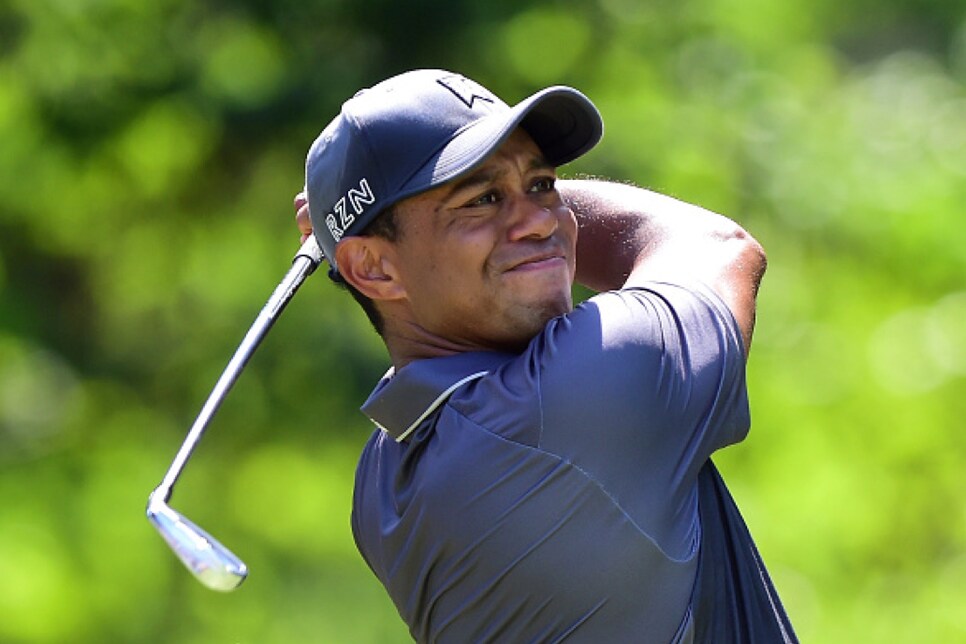 Although a bad back caused Woods to skip playing in the Masters for a second time in three years, Tiger did attend the Champions Dinner. And despite offering a lack of details, Steinberg has expressed optimism that his client will return to the PGA Tour in 2016.
Steinberg didn't comment on Rosaforte's latest report. In Woods' rare remarks since his two most recent surgeries, the 40-year-old star has been consistent in saying he's being extra patient with this latest recovery from injury.
"I am [being more patient], and I have to be with it. That wasn't always the case. I've played through a lot of injuries. I've played through some situations I probably shouldn't have, won some tournaments I probably shouldn't have won," Woods said in March. "But I've cost myself some other tournaments by pushing through that, and I've cost myself months -- and years because of it."