News
Report: Tiger Woods, Ernie Els to be named 2019 Presidents Cup captains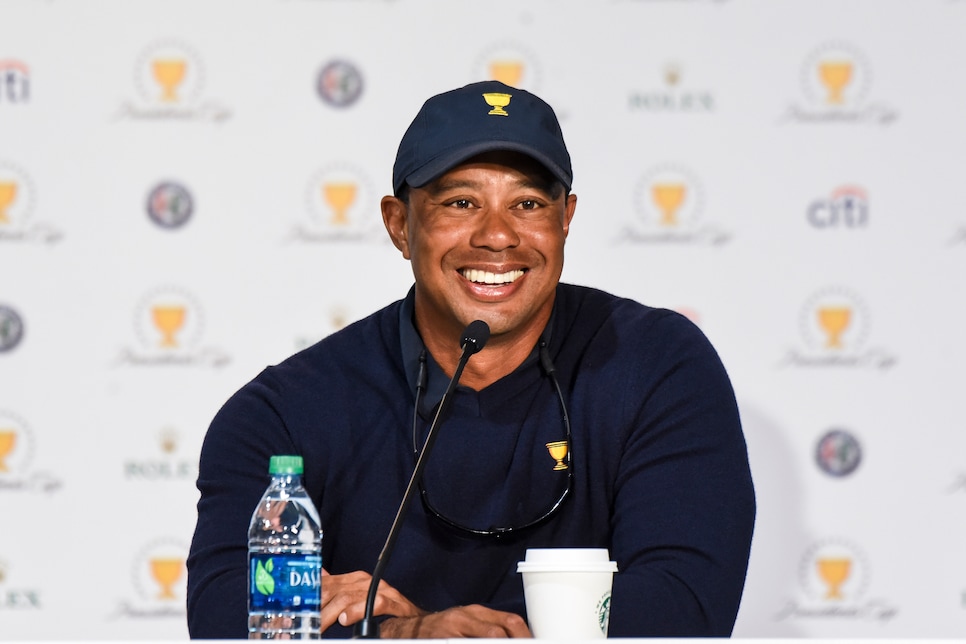 Tiger Woods has already entertained the idea of player-assistant captain for this year's Ryder Cup. The same could soon be said for the 2019 Presidents Cup, albeit without "assistant" in the title.
According to a Morning Read report, Woods and Ernie Els will be named captains for the 2019 Presidents Cup, held at Royal Melbourne Golf Club in Australia. The announcement is expected to be made on Tuesday.
The duo famously dueled at the 2003 event in South Africa in a playoff, tying for three holes before darkness intervened and the match was called, with both teams agreeing to share the cup.
Woods is no stranger to a leadership role with the American club, taking on assistant responsibilities at the 2016 Ryder Cup and 2017 Presidents Cup. He has played in eight Presidents Cups, winning 24.5 points, second-most in U.S. history. Els, for his part, was an assistant at Liberty National for the Internationals, and is tied for most player appearances with Adam Scott and Vijay Singh with eight.
There has never been a playing captain in Presidents Cup history for the U.S. The last playing captain in Ryder Cup history was Arnold Palmer in the 1963 match at Atlanta Athletic Club. Palmer won four points in the American's 23-9 victory.
The moves will hopefully inject some much-need vitality into the biennial competition. The U.S. won the 2017 match 19-11, its seventh consecutive win. The Internationals have just one cup win since the event's inception in 1994.